Annuals That Hummingbirds Like: Petunias, Impatiens!
Annuals that attract hummingbirds include petunias, impatiens, cardinal flower, columbine, verbena, larkspur, and foxglove.
These flowers produce colorful blooms in a variety of shapes and sizes, and they make nectar that hummingbirds find irresistible.
Additionally, the tubular shape of the flowers of plants like petunias, zinnias, salvia, and fuschias make them especially appealing to hummingbirds as they can reach the nectar with their long beaks.
Petunias: Have bright, trumpet-shaped blooms that attract hummingbirds
Impatiens: Offer a wide range of colors and forms
Cardinal Flower: Generally feature bright red tubular blooms
Columbine: Have nodding, bell-shaped flowers
Verbena: Have cup-like blooms in shades of purple, pink and blue
Larkspur: Have tall spikes of spires featuring small vibrant florets
Foxglove: Have tubular blooms of white, yellow, pink, and purple
Annuals planted along with native plants provide a continuous bloom throughout the season, which attracts and sustains more hummingbirds in the garden.
Flower colors and shapes are especially important attracting factors when it comes to enticing hummingbirds to the garden.
9 Annuals About Hummingbirds Like
| | |
| --- | --- |
| Annuals | Description |
| Petunias | These flowers are brightly colored and trumpet-shaped, which are characteristics that attract hummingbirds. |
| Begonias | Although not the first choice for hummingbirds, these flowers can still attract them due to their bright colors. |
| Geraniums | These plants produce lots of nectar, which is a significant food source for hummingbirds. |
| Impatiens | These flowers are bright and have plentiful nectar, attracting hummingbirds. |
| Zinnias | These vibrant flowers can attract a variety of pollinators, including hummingbirds. |
| Snapdragons | The shape and color of these flowers are irresistible to hummingbirds. |
| Nasturtiums | These brightly colored flowers not only attract hummingbirds but also add beauty to the garden. |
| Fuschias | Hummingbirds are particularly attracted to fuschias due to their high nectar content. |
| Salvia | These plants are rich in nectar, which is conducive to hummingbirds. |
9 Annuals About Hummingbirds Like
Key Takeaway
Hummingbirds often prefer annual flowers that are brightly colored, especially red, due to their high visual acuity.
Tubular-shaped flowers with rich nectar supplies like petunias, impatiens, and fuchsias are particularly appealing to hummingbirds.
Planting a variety of annual flowers that bloom at different times ensures a steady supply of food for hummingbirds throughout the season.
Providing a habitat with a mix of sun and shade, along with a water source, increases the likelihood of attracting hummingbirds to your garden.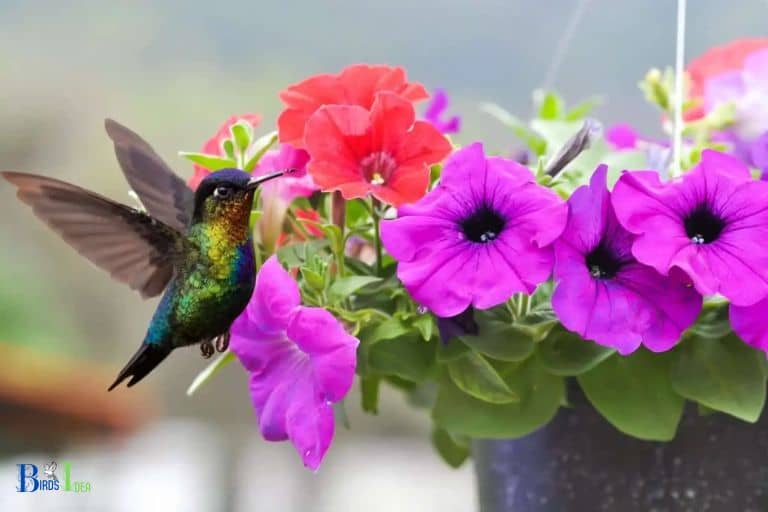 Five Facts About: Hummingbirds Like
Hummingbirds are attracted to a variety of annual flowers such as salvia, petunias, nasturtiums, and impatiens due to their bright colors and rich nectar supplies.
The ruby-throated hummingbird, the most common species in North America, is particularly fond of red tubular flowers and can be attracted to gardens planted with annuals such as fuchsias and petunias.
Hummingbirds have a high metabolic rate that requires them to consume large quantities of nectar every day, making gardens with plentiful supplies of nectar-rich flowers appealing environments.
Hummingbirds are also attracted to annuals with long blooming periods, such as geraniums and zinnias, providing them with a steady food supply.
Providing a mix of sun and shade, along with a water source, can create an ideal habitat for hummingbirds in your garden, attracting them to the annuals planted there.
DID YOU KNOW
Recent surveys have shown that the ruby-throated hummingbird is the most common species of hummingbird in the United States.
Different Types of Annuals That Attract Hummingbirds
Annual plants are great for gardeners looking to bring beautiful color to a landscape in a short amount of time.
There are many varieties of annuals that are also attractive to hummingbirds, making them a great addition to any garden.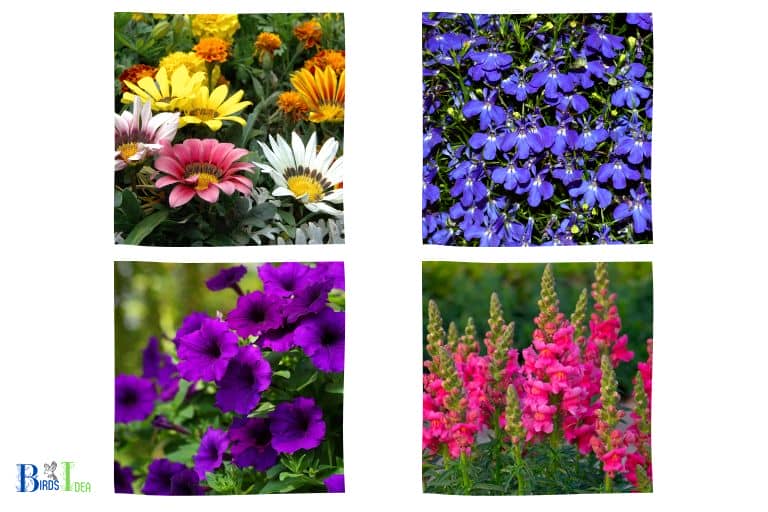 Here are some of the most popular annuals that attract hummingbirds:
Gazania: Gazania is an easy-to-grow annual flower with bright, daisy-like blooms that come in a variety of colors. It thrives in full sun and grows well even in poor soil.
Lobelia: Lobelia produces small, delicate flowers with long, colorful petals in shades of blue, violet and white. It prefers partial shade to full sun and usually blooms from summer until the first frost.
Petunia: Petunias are widely popular annuals with large, brightly-colored flower heads that come in a variety of shades. They thrive in full sun and prefer well-draining soil.
Snapdragon: Snapdragons have tall stems with vibrant, trumpet-shaped blooms. They come in a variety of colors and prefer cooler temperatures, making them ideal for summer gardens.
Impatiens: Impatiens produce bright, showy flowers in shades of pink, white, purple and red. They thrive in partial shade and moist, well-draining soil.
These are just a few of the many varieties of annuals that attract hummingbirds to the garden. Adding any of these flowers to your landscape will create a beautiful environment that is sure to draw
Annuals that attract Butterflies and Hummingbirds
Petunias
Petunias are a species of flowering plant that are part of the Solanaceae family. These flowers are known for their bright colors, including purple, lavender, white, and pink, making them popular for floral gardens.
Petunias are easy to care for and can thrive in sunny, warm climates.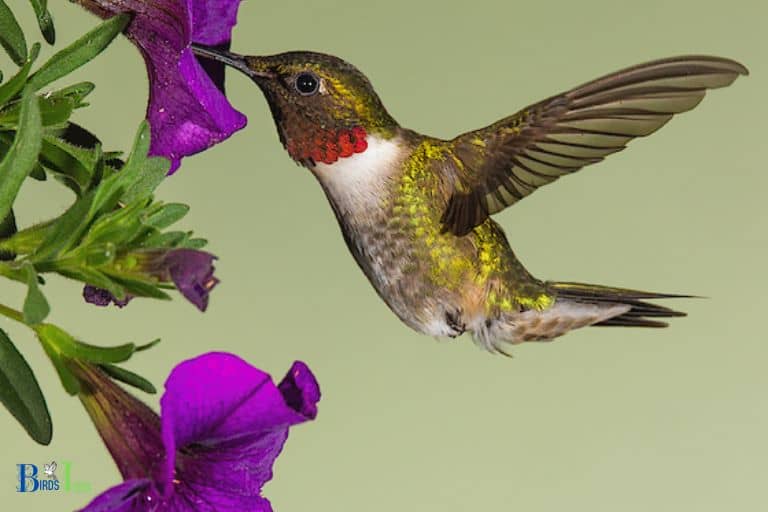 Advantages of Petunias:
Low maintenance: Petunias are easy to take care of and can survive in almost any type of soil.
Colorful: Petunias are available in a wide range of colors, making them great for brightening up any garden.
Versatile: Petunias can be grown in both containers and gardens, and they can be planted either indoors or outdoors.
Self-seeding: Petunias are self-seeding, meaning that they can produce their own pollen and spread easily.
Petunias are a great option for those who are looking for a low-maintenance, colorful flower to add to their garden. With their vibrant colors and easy care requirements, these flowers are sure to brighten up any outdoor space.
Impatiens
Impatiens, also known as Busy Lizzie, are a popular flowering plant often used in gardens, flower beds, and pots.
They are known for their colorful blooms which range in color from white to pink, red, purple, and yellow.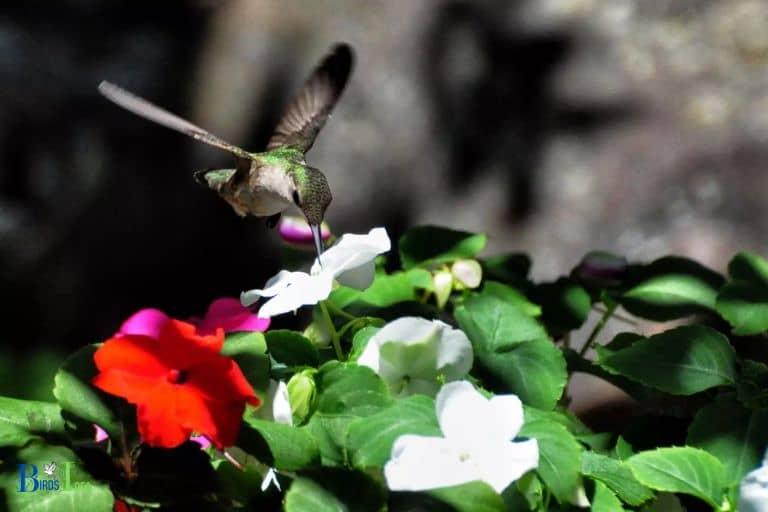 Impatiens are relatively low maintenance and easy to grow. They can be grown in a variety of soils and lighting conditions, but they prefer moist, well-drained soil and partial shade.
Benefits of growing Impatiens:
Easy to grow and maintain
Low maintenance
Colorful blooms
Can be grown in a variety of soils and lighting conditions
Can be used to fill in gaps in flower beds and gardens
Cardinal Flower
The cardinal flower (Lobelia cardinalis) is an attractive, perennial wildflower native to North America. It is an outstanding garden plant with its bright red tubular flowers and lush green foliage.
Cardinal flower grows in wet soils and prefers full sun or part shade. It is an excellent addition to a cottage garden, border garden, or rock garden.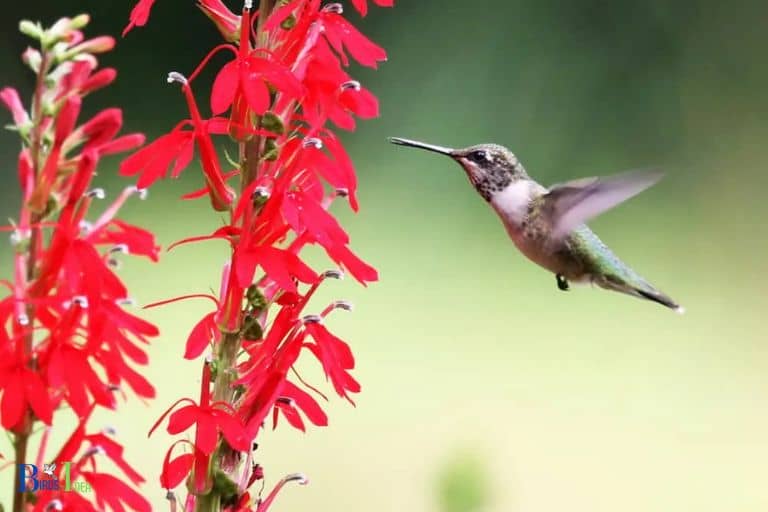 Benefits of Planting Cardinal Flower:
Attracts butterflies, bees and hummingbirds
Its long-lasting red tubular flowers are beautiful in the garden
Its foliage adds texture and greenery to the garden
It is relatively easy to grow and maintain
It can help control erosion in moist, shady areas
The plant is deer resistant
Can be used in cut flower arrangements
Columbine
Columbine is the name of the tragedy that occurred at Columbine High School in Littleton, Colorado in 1999.
It was one of the deadliest school shootings in American history, resulting in the deaths of thirteen people and the wounding of twenty-four.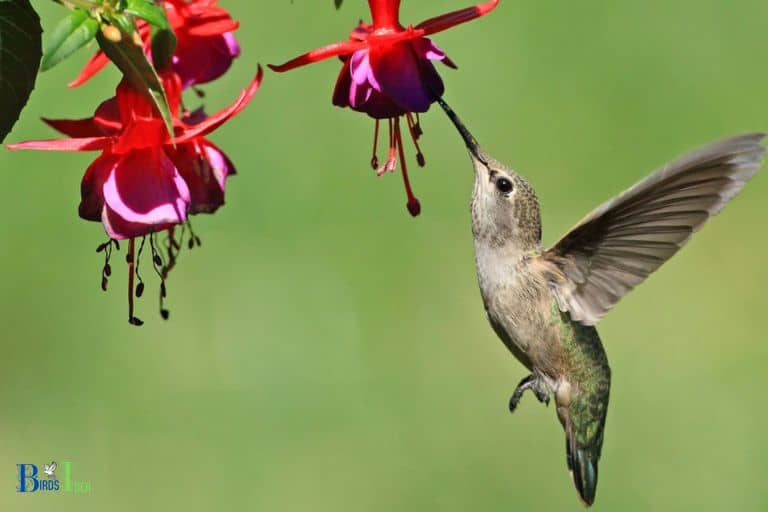 The shooters, Eric Harris and Dylan Klebold, were two senior students at the school who had planned the attack in advance.
The attack happened on April 20th, 1999 and lasted for approximately 45 minutes. Harris and Klebold arrived at the school with guns and explosives and began shooting at almost everyone in sight.
They killed twelve students and one teacher, and injured many more in the process. In the aftermath of the attack, many questions were raised about the causes of the tragedy and how it could have been prevented.
It sparked a national discussion about school safety and mental health issues. The Columbine High School massacre has had lasting impacts on school safety protocols and the way mental health issues are addressed in schools.
It is now considered one of the most significant incidents of mass violence in modern American history.
Verbena
Verbena is a genus of flowering plants in the family Verbenaceae. It is one of the most popular garden plants and is found in a wide range of habitats.
Verbena has many medicinal properties and is used for a variety of health benefits.
Some of the health benefits associated with Verbena include: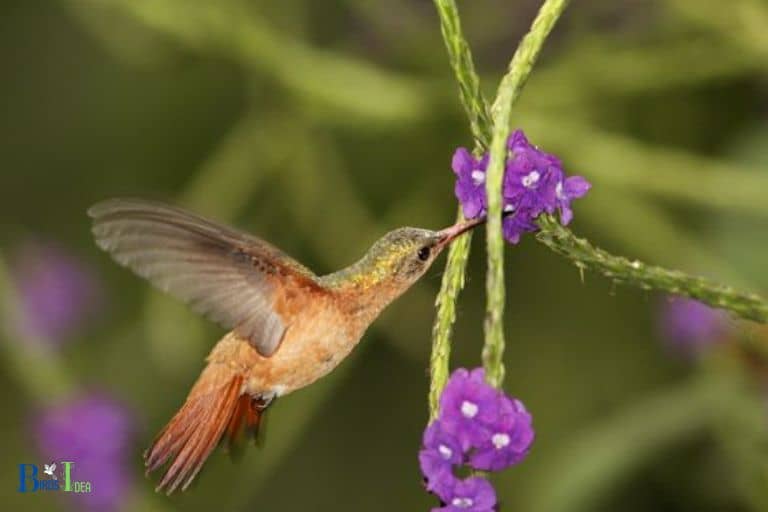 Boosts Immunity: Verbena contains vitamins A, C, and E, which are essential for a healthy immune system.
Anti-inflammatory: Verbena contains a compound called luteolin, which has anti-inflammatory properties.
Antioxidant: Verbena is rich in antioxidants, which help protect the body from free radicals that can damage cells and lead to disease.
Skin Health: Verbena can help improve skin health due to its anti-inflammatory, antioxidant, and wound healing properties.
Digestive Health: Verbena can help improve digestion, reduce constipation, and prevent stomach related issues.
Verbena is a versatile plant with many health benefits and can be used in a variety of ways. It can be brewed into a tea, taken as a supplement, or used topically on the skin.
Larkspur
Larkspur is a genus of flowering plants from the Ranunculaceae family. It is a perennial herbaceous plant most commonly found in the Northern Hemisphere and its associated islands.
The species in the Larkspur genus are mainly annual or biennial plants and are characterized by attractive flowers in a range of vibrant colors.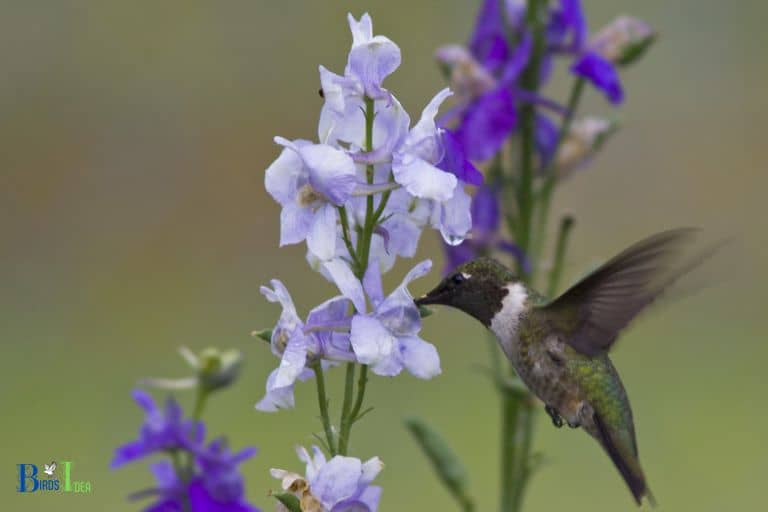 The genus includes around 280 species and varieties, with a wide range of flower colors such as pink, blue, white, yellow, and purple. The plant is also known for its strong and aromatic scent.
Characteristics of Larkspur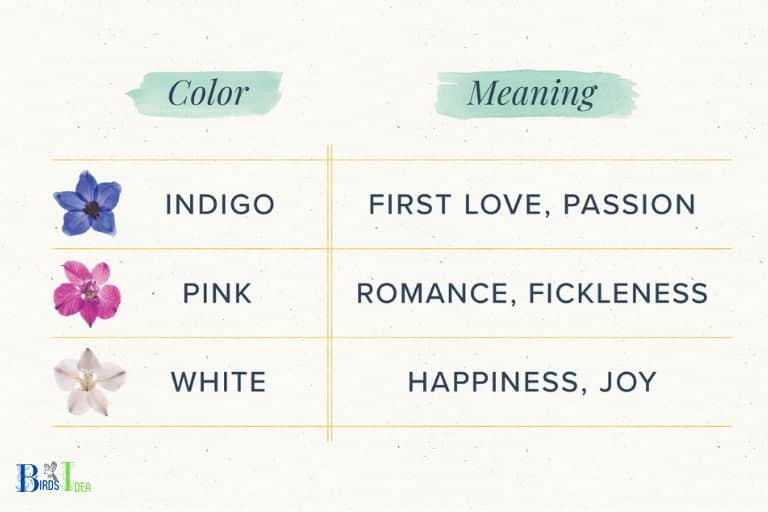 Flowers: the flower of the larkspur is unique, it has a spurred petal and a tight cluster of florets. It has a range of colors such as pink, blue, white, yellow, and purple.
Height: the height of the larkspur vary depending on the species, but some can reach up to 2 meters in height.
Leaves: the leaves of the larkspur are alternate and divided into leaflets, which have a toothed margin.
Growth habit: Larkspur is a fast-growing plant, with a taproot system. It can spread quickly, and can reach maturity within two years.
Fragrance: the larkspur has a strong and aromatic scent.
Larkspur is an easy to grow and attractive plant, that is often used in gardens and flower arrangements. It is also a popular choice for meadow plantings.
Foxglove
Foxglove (Digitalis purpurea) is a flowering plant species belonging to the Scrophulariaceae family. It is native to many parts of the world, including Europe, Asia, and the Americas.
Foxglove is a perennial plant that grows to a height of three to six feet. The plant's most distinguishing feature is its trumpet-shaped flowers, which can range in color from purple and pink to white.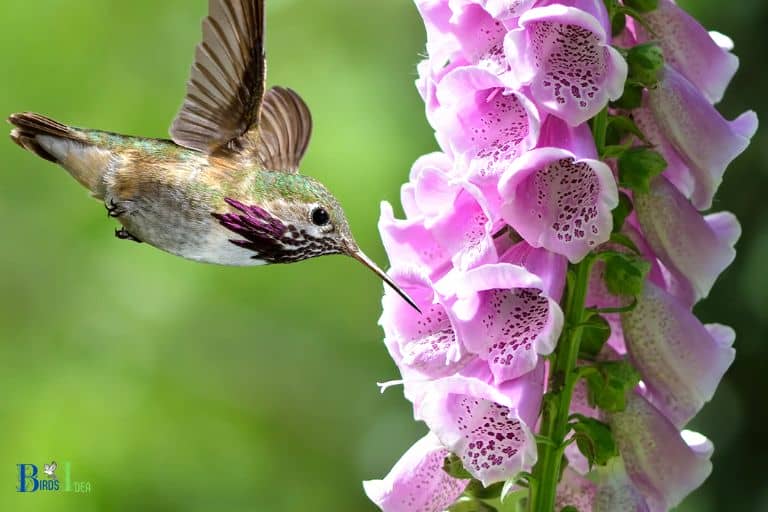 Foxglove has a long history of medicinal uses, primarily as a heart stimulant. The active ingredient digitalis is used to treat congestive heart failure, arrhythmias, and other cardiac problems.
It is also used in the treatment of edema and has diuretic properties.
Foxglove has also been used as a mild hallucinogen and as a treatment for depression, although its use in these applications is not recommended. Ingesting the plant can be toxic and in some cases, even fatal.
In addition to its medicinal properties, foxglove is also an attractive ornamental plant for gardens. Its tall flowers attract bees, hummingbirds, and butterflies, making it a popular choice for wildlife gardens.
The Benefits of Planting Annuals With Native Plants to Attract and Sustain Hummingbirds
Planting annuals with native plants is a great way to attract and sustain hummingbirds in any landscape.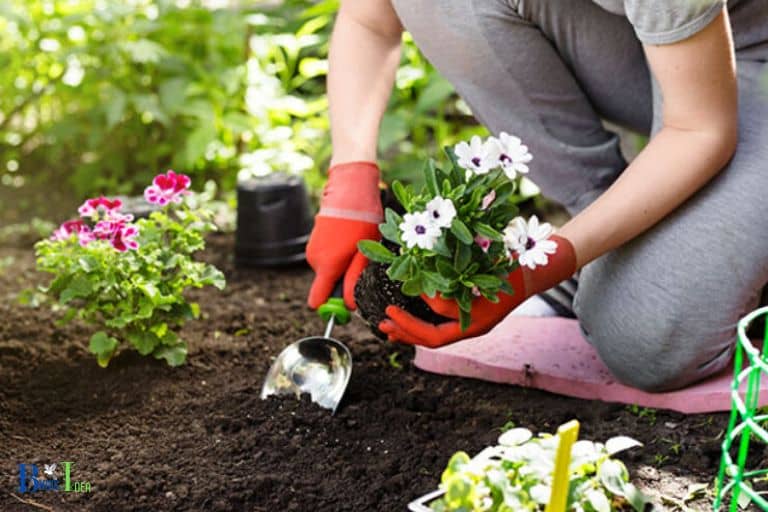 There are several benefits to this approach, including:
Increased Diversity:
Planting annuals with native plants increases the number and variety of plant species. This can create a diverse and healthy habitat that can sustain diverse populations of hummingbirds.
Year-Round Food Supplies:
Hummingbirds feed on both nectar and insects. Planting annuals with native plants can provide a variety of food sources for these birds year-round. This ensures that hummingbirds have enough food to thrive, even during times of scarcity.
Colorful Landscape:
Planting annuals with native plants also makes for a vibrant and colorful landscape. Hummingbirds are attracted to bright colors, and the variety of plants can create a visually pleasing and inviting environment.
Overall, planting annuals with native plants is an effective way to create a hummingbird-friendly environment.
By increasing the diversity and year-round food sources, as well as making for a colorful landscape, this approach can ensure that hummingbirds are able to thrive in any setting.
Hummingbird Attraction Factors: Colors and Shapes of the Flowers
Hummingbirds are drawn to flowers by both their colors and shapes. Colors play an important role in attracting hummingbirds to flowers, as they are known to be attracted to bright and colorful petals.
Bright colors like red, orange, and yellow are especially attractive to hummingbirds. Shapes are also important when it comes to attracting hummingbirds.
The shape of a flower can determine how accessible it is for a hummingbird to feed from it.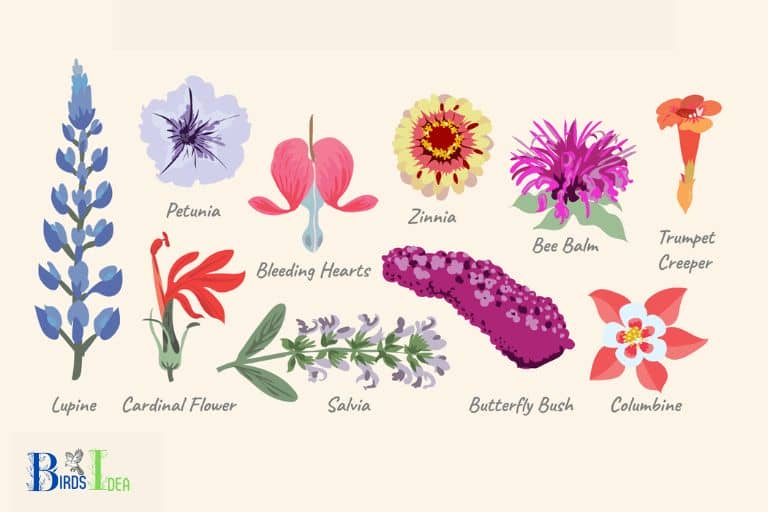 Flowers with a long, narrow shape and a tubular design are more easily accessible for hummingbirds to feed from than round, wide-opening flowers.
Bright colors like red, orange, and yellow attract hummingbirds
Long, narrow shapes with a tubular design are best for hummingbirds to feed from
Hummingbirds may be less attracted to round, wide-opening flowers
Both color and shape contribute to attracting hummingbirds to flowers
FAQ of Annuals That Hummingbirds Like
What types of annuals are attractive to hummingbirds?
Some annuals that are attractive to hummingbirds are petunias, salvias, lobelias, and zinnias.
What colors of flowering annuals attract hummingbirds?
Hummingbirds are attracted to bright colors such as red, yellow, and orange.
Are certain varieties of annuals preferred by hummingbirds?
Yes, certain varieties such as scarlet sage, salvia guaranitica, and mexican sunflower are particularly attractive to hummingbirds.
How often should I plant annuals to attract hummingbirds?
It is recommended to plant annuals twice a year, usually in late winter and late summer.
Can I plant annuals in containers to attract hummingbirds?
Yes, many people find that placing potted annuals in their garden is an effective way of attracting hummingbirds.
Conclusion
Annuals like petunias, impatiens, cardinal flower, columbine, verbena, larkspur, and foxglove attract hummingbirds due to their colorful blooms and nectar.
Planting these annuals alongside native plants can provide a flowering oasis for these feathered friends.