What Insects Do Hummingbirds Eat: Spiders!
Hummingbirds primarily eat nectar, sap, and small insects. They also consume small spiders, fruit flies, gnats, ants, and occasional tiny wasps.
Despite being known for their fondness of nectar, hummingbirds also require protein and fat for survival and reproduction, which they obtain from a rich diet of small insects and spiders.
These tiny birds are known to catch insects mid-air, pluck them from spider webs, or pick them off vegetation.
Hummingbirds primarily eat nectar, sap, and bugs.
Small insects such as spiders, fruit flies, gnats and ants are regularly included in their diet.
Tiny wasps may also be consumed by them on occasion.
Hummingbirds may also catch insects in mid-flight to supplement their diet.
Hummingbirds eat a wide range of insects for protein to supplement the sugar found in their regular diet of nectar and fruits.
This allows hummingbirds to have a balanced diet that keeps them healthy and strong. Insects and spiders add much-needed protein and other essential nutrients to the hummingbird's diet.
In addition, they also provide important energy to the bird, which is necessary to produce quick, efficient and long-distance flights.
9 Types of Insects Eaten by Hummingbirds
| | |
| --- | --- |
| Insect | Description |
| Gnats | These are tiny flies that hummingbirds often catch while in flight. |
| Spiders | While not strictly insects, hummingbirds do consume these arachnids. They are a great source of protein. |
| Aphids | These are small, fat-bodied insects that hummingbirds love to eat. They typically find them on plants. |
| Mosquitoes | Hummingbirds will also snack on these small insects, especially when mosquitoes are by water sources. |
| Fruit Flies | These are tiny flies that live around rotting fruits which hummingbirds can catch mid-air. |
| Small Beetles | Hummingbirds can eat small beetles. They find them on the ground or on the surfaces of plants or trees. |
| Ants | These are common insects that hummingbirds will eat when they find them on plants or on the ground. |
| Wasps | Although a bit bigger, hummingbirds can eat small wasps. They usually catch them mid-air. |
| Mites | These are tiny arachnids that hummingbirds maybe enjoy eating, especially the ones that infest their own nests. |
9 Types of Insects Eaten by Hummingbirds
Key Takeaway
Hummingbirds primarily feed on nectar to fuel their high metabolism.
Hummingbirds also consume insects and spiders for protein, which is critical in their diet especially during breeding season.
Some of the insects that hummingbirds are known to eat include flies, small beetles, and mosquitoes.
Unlike many birds, hummingbirds do not simply pick off insects from stationary positions, but are known for their ability to catch insects while flying in the air.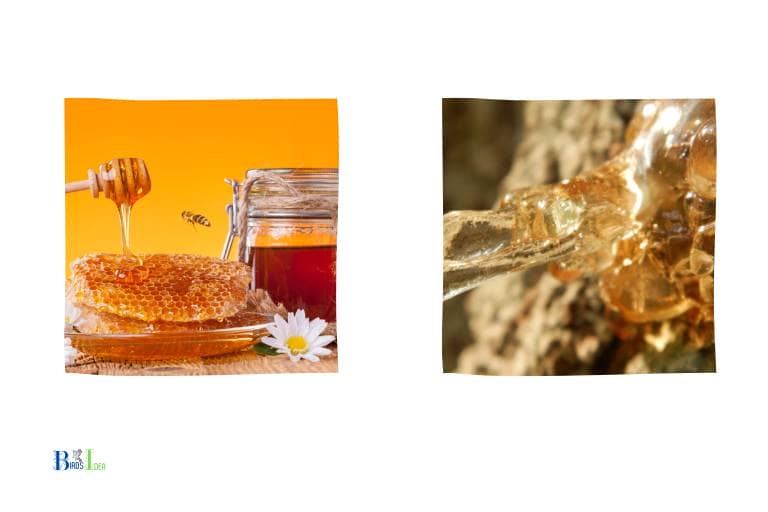 Five Facts About: Hummingbirds Eat
Hummingbirds rely greatly on nectar for energy but require insects and spiders in their diet to provide protein, various vitamins, minerals, and fiber.
The main types of insects that hummingbirds eat are small, soft-bodied insects like flies, small beetles, mites, aphids, and mosquitoes.
In order to catch these smaller insects, hummingbirds can pick them out of the air, pluck them from spider webs, or take them from leaf surfaces or under bark.
During the breeding season, mothers are known to feed their offspring more insects for the extra protein in order to promote growth.
In cases when flowers may not be available, hummingbirds are observed to switch primarily to eating insects and spiders to supplement their diet.
What Insects Do Hummingbirds Feed On?
Hummingbirds feed mostly on insects and spiders, including gnats, mosquitoes, aphids, moths, and flies. They have an extendable tongue that they use to capture their prey, which they then break apart with their specialized bill.
They may also feed on nectar, tree sap, and fruit. Some hummingbirds have even been observed feasting on small lizards, frogs, and dead beetles.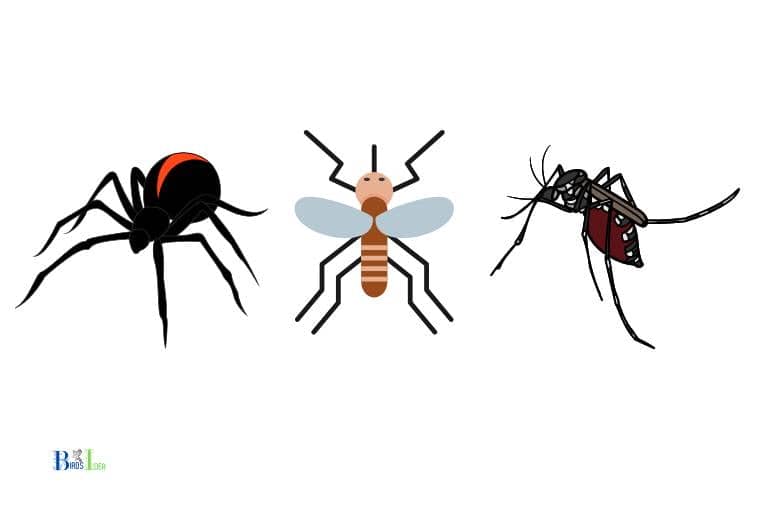 Common food sources for hummingbirds include spiders, ants, wasps, beetles, flies, and bees.
They also frequently eat aphids, gnats, and mosquitos. They also consume nectar from flowers, tree sap, and occasionally fruits.
What Types of Insects Do Hummingbirds Prefer?
Hummingbirds feed predominantly on insects, with some species like the ruby-throated hummingbird drinking predominately nectar while others like the rufous take a more even mix of insects and nectar.
The types of insects that hummingbirds prefer include bees, wasps, moths, butterflies, fruit flies, beetles, and more.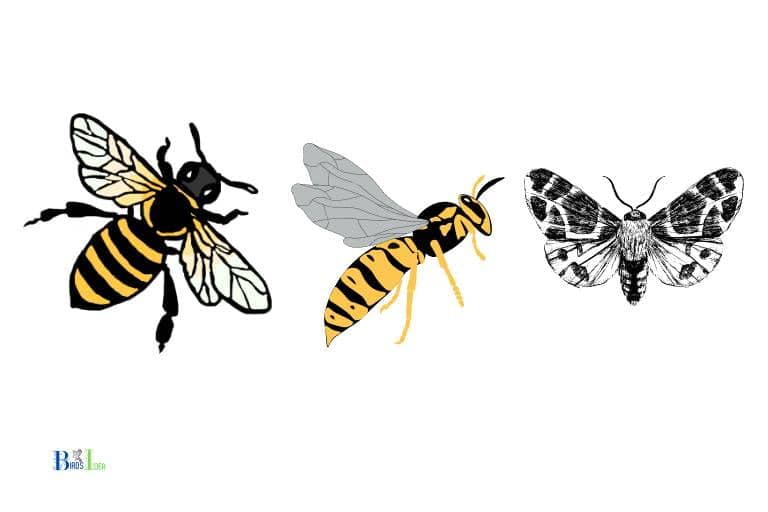 Insects are an important food source for hummingbirds, so providing water and insect-attracting plants can be beneficial for attracting and sustaining a hummingbird population.
Watch Video On What Insects Do Hummingbirds Eat
Do Hummingbirds Only Eat Insects?
No, Hummingbirds do not solely eat insects. They primarily eat nectar from flowers and tree sap, but may also eat insects, spiders, and small fruit.
The diet of Hummingbirds consists of:
Nectar – Nectar can form up to 85-95% of a Hummingbird's diet.
Tree sap – Hummingbirds may open up and consume tree sap from the bark of trees.
Insects and Spiders – Hummingbirds need protein and typically get their protein from small insects and spiders.
Fruit – Hummingbirds may also consume small fruits if available.
Hummingbirds' diet is determined by seasonal availability and their environment. Hummingbirds migrate seasonally to areas where the food, mainly nectar, is more plentiful. \
They can easily adapt to feeders that humans may have outside their homes.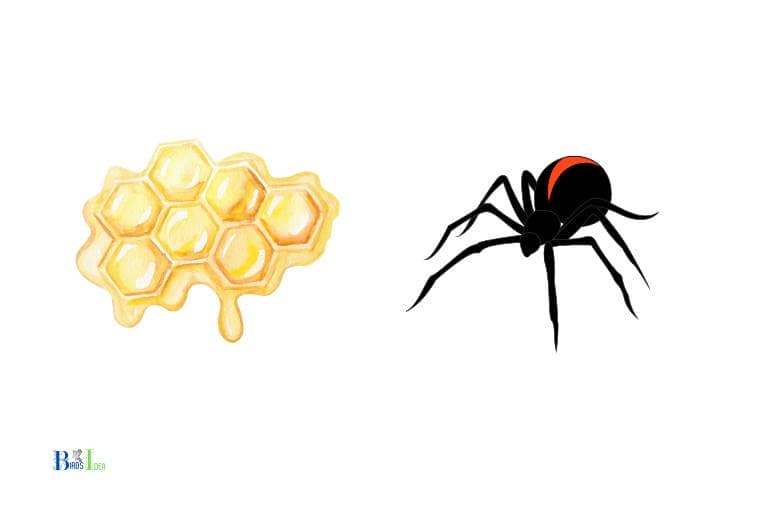 Overall, Hummingbirds have a large range of food available to them and this variety may also vary from species to species.
What Are the Benefits of Eating Insects for Hummingbirds?
Eating insects is highly beneficial for hummingbirds because they provide an abundant source of protein and omega-3 fatty acids.
Additionally, they help fulfill the bird's need for micronutrients, such as zinc and phosphorus.
Here are some key benefits of eating insects for hummingbirds:
Higher Protein: Insects are a dense source of protein and amino acids, providing a good balance of nutrition for hummingbirds.
Omega-3 Fatty Acids: Most insects contain high levels of essential fatty acids, including omega-3 and omega-6 fatty acids, which are important for maintaining normal bodily functions.
Micronutrients: Many insects offer a variety of micronutrients, including zinc and phosphorus, which help hummingbirds maintain a healthy metabolism and muscle growth.
Variety: Different species of insects can provide different types of nutrients and micronutrients, giving hummingbirds a broad range of nutrition.
Easy Access: Insects are easily accessible to hummingbirds as they are found in a wide variety of places, from backyards to natural habitats.
Low Cost: Insects are much less expensive than commercial bird food and can provide the same level of nutrition.
Sustainability: Eating insects for hummingbirds offers a more sustainable alternative to other sources of protein and can help reduce the strain on the environment.
Safe: Most insects are safe for hummingbirds, as they are not exposed.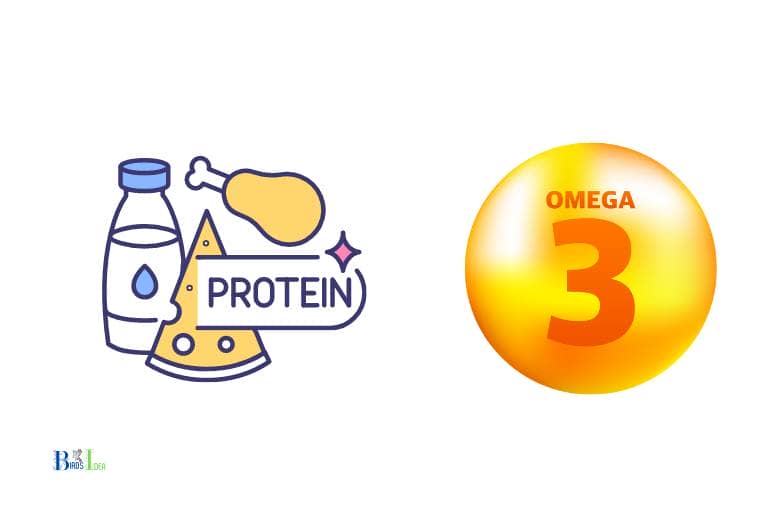 How Do Hummingbirds Catch Insects?
Hummingbirds catch insects in a variety of ways, including hover-catching, sally-striking, and perch-hunting.
Hover-catching involves hovering in mid-air and then dipping down quickly to snatch an insect from the air.
Sally-striking is a technique where the hummingbird flies out from a resting perch, catches an insect in mid-air, and then returns to the perch.
Perch-hunting is when the hummingbird hovers in one spot while searching for insects, then quickly darts out to grab them.
Some hummingbirds have also been known to fly into spider webs and pick up their struggling prey.
List of the Ways Hummingbirds Catch Insects:
Hover-catching – hovering and briefly dipping to snatch an insect from the air.
Sally-striking – flying away from perch, catching an insect, and returning.
Perch-hunting – hovering in one spot to watch for and catch insects.
Fly into spider webs – flying into webs to pick up struggling prey.
Pouncing – jumping from a perch onto the ground to capture prey.
Fanning – hovering and quickly fanning their wings while chasing flying insects.
Capitivore – hovering and then snatching ants or other small insects off plants.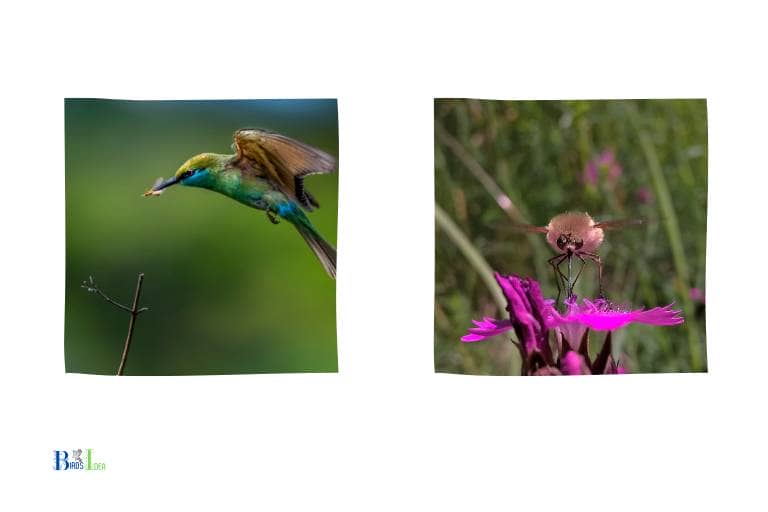 Do Hummingbirds Avoid Certain Insects?
Yes, hummingbirds will generally avoid certain insects, such as wasps and ants, because these insects produce chemicals that can be harmful to hummingbirds.
Other insects such as mosquitoes, gnats, and moths may also be avoided by hummingbirds.
Below are a few of the factors that may lead to hummingbirds avoiding certain insects:
Chemicals: Wasps, ants and some other insects produce chemicals which hold predators away, including hummingbirds.
Taste: Some insects have a bitter taste that hummingbirds may not like.
Size: Some insects are too small or light-weight to be a good source of food.
Agility: Wasps, bees and ants are much faster than hummingbirds, making them difficult to catch.
Wings: Wasps and bees have loud, buzzing wings which hummingbirds may be intimidated by.
Habits: Hummingbirds generally feed during the day when most insects are inactive.
Human Interference: If hummingbirds see humans near their food sources, they may not approach them due to the fear of.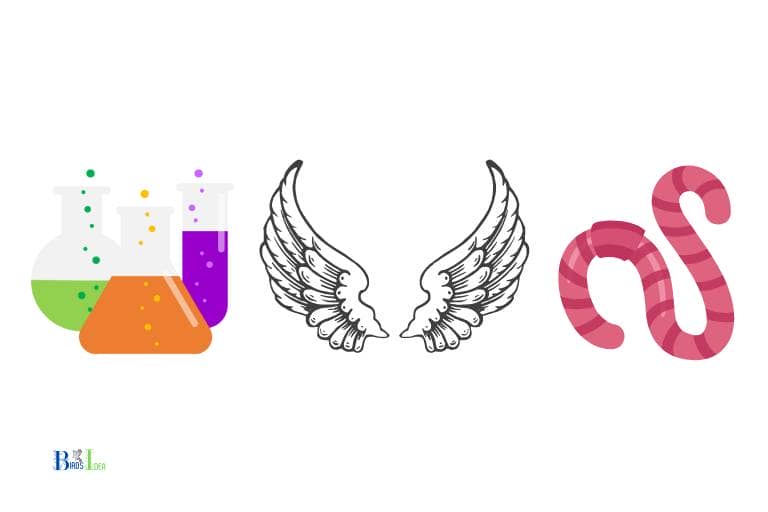 Are There Any Risks of Eating Insects for Hummingbirds?
No, there is minimal to no risk in hummingbirds eating insects as part of their diet. Insects provide hummingbirds with protein, fatty acids and vitamins, which contribute to their health and growth.
Some of the benefits of eating insects for hummingbirds include:
Source of essential proteins and fatty acids: Insects are an excellent source of proteins and fatty acids, essential components of the hummingbird diet.
Rich in essential vitamins and minerals: Insects provide essential vitamins and minerals to hummingbirds, such as zinc, copper, magnesium and iron.
Improves digestive efficiency: Insects have a higher nutrient to energy ratio than other foods, which means that hummingbirds can digest and get more energy from the same amount of food.
Provide additional energy: Eating insects for hummingbirds helps to provide the energy they need to stay active and maintain the high metabolic rate necessary for flying.
Help reduce the risk of disease: Eating insects for hummingbirds helps to reduce the risk of disease, as some insects can carry parasites and other pathogens.
Provide a source of water: Insects contain a lot of water, which helps to keep hummingbirds hydrated.
Promote healthy population growth: Eating insects helps to keep the hummingbird population healthy by providing them with essential nutrients.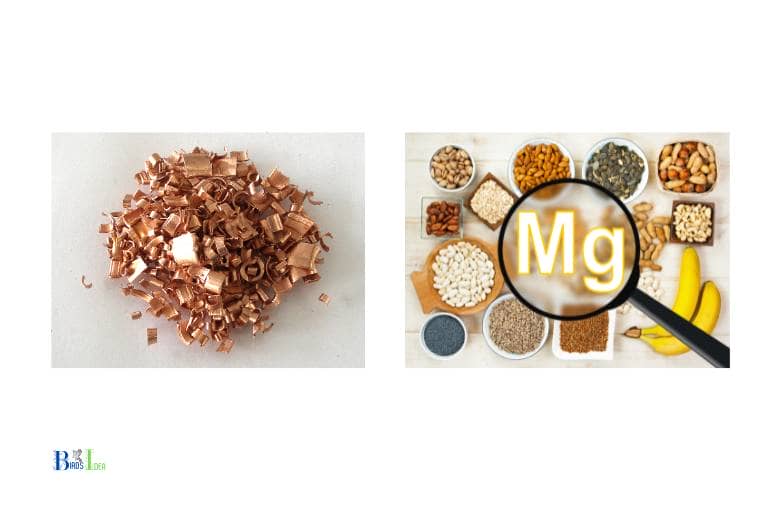 FAQ of What Insects Do Hummingbirds Eat
What kind of insects do hummingbirds eat?
Hummingbirds primarily feed on small insects, such as gnats, flies, aphids, ants, and mosqutioes.
They also consume bee larvae, spiders, moths, and other types of small insects. The size of the insects usually range from approximately 0.04 inches to 0.2 inches.
Where do hummingbirds find their insect prey?
Hummingbirds search for their insect prey in a variety of different areas, including in open meadows, in flowers and other dense vegetation, in gardens and on farms, and in nearby bodies of water.
What is the nutritional value of these insects?
Insects can play an important role in a hummingbird's diet, providing it with essential nutrients such as proteins, fats, and carbohydrates.
Insects also contain other important micronutrients such as vitamins, minerals, and essential amino acids.
Do hummingbirds feed on other insects besides the ones listed earlier?
Yes, hummingbirds also feed on other insects such as caterpillars, bugs, and plant-hoppers.
Conclusion
Hummingbirds have an important role in aiding pollination and nourishing plants due to their diet of nectar, sap and a variety of insects.
Their diet is crucial for them to stay healthy and strong, by providing essential proteins and other nutrients, as well as energy for them to fly.