Are Hummingbirds Birds or Insects? Birds!
Hummingbirds are birds. Hummingbirds belong to the Aves class, which is a classification of bird species. They are easily identified by their rapid flight and the characteristic hum they make while in flight.
| Hummingbirds | Birds | Insects |
| --- | --- | --- |
| Classification | Aves | Insecta |
| Body Structure | Feathers, beak, wings, warm-blooded, vertebrates | Six legs, wings, exoskeleton, cold-blooded, invertebrates |
| Reproduction | Egg-laying, internal fertilization, live birth | Egg-laying, external fertilization |
| Diet | Nectar, insects, pollen, tree sap, fruit juice | Nectar, pollen, other insects |
| Habitat | Forests, meadows, gardens, deserts, coastal areas | Almost every land and water habitat |
Are Hummingbirds Birds or Insects?
According to their classification, hummingbirds are birds, not insects. They have feathers, beaks, and warm-blooded bodies.
They lay eggs, have internal fertilization, and can give live birth. Hummingbirds have a diverse diet that includes nectar, insects, pollen, tree sap, and fruit juice.
They can be found in various habitats ranging from forests, meadows, gardens, deserts, and coastal areas.
In contrast, insects have six legs, exoskeletons, lay eggs, and have external fertilization. They are found in almost every land and water habitat.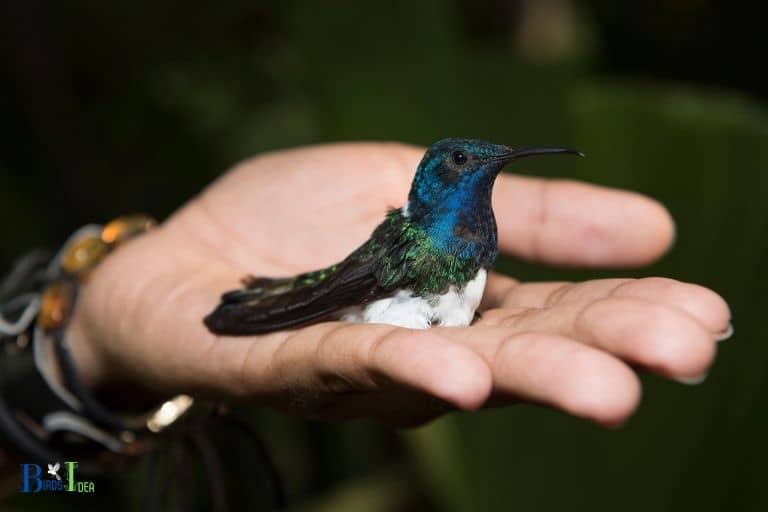 Hummingbirds are very unique birds due to their metabolic rate, which is the highest of any bird species.
Additionally, their wings beat at an incredible rate, enabling them to hover, fly backward, and even fly upside down.
The unique curved beak and tongue of hummingbirds are also a special feature of these beautiful birds, which they use to reach nectar from flowers.
DID YOU KNOW
Hummingbirds have the highest metabolic rate of any known bird species with some species having a rate over 2.5 times higher than other birds.
What is the Taxonomic Classification of Hummingbirds?
Hummingbirds are small birds belonging to the Trochilidae family, and are a part of the order Apodiformes.
They belong to the class Aves, which is a group of vertebrates that includes all birds. The Kingdom they belong to is Animalia, and they are also Eukaryotes, meaning their cells contain genetic material housed in a nucleus.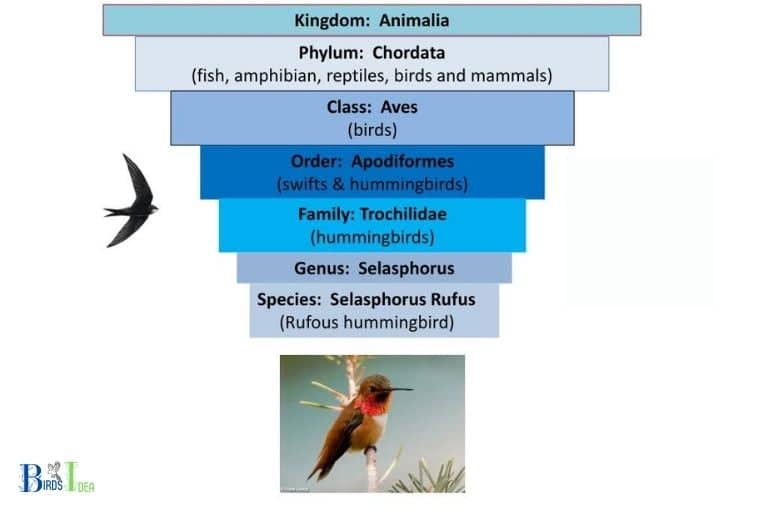 Taxonomic Classification of Hummingbirds:
Kingdom: Animalia
Phylum: Chordata
Class: Aves
Order: Apodiformes
Family: Trochilidae
What are the Characteristics of a Hummingbird's Flight?
Hummingbirds have a unique flight pattern that sets them apart from other birds. The following are some of the primary characteristics of a hummingbird's flight: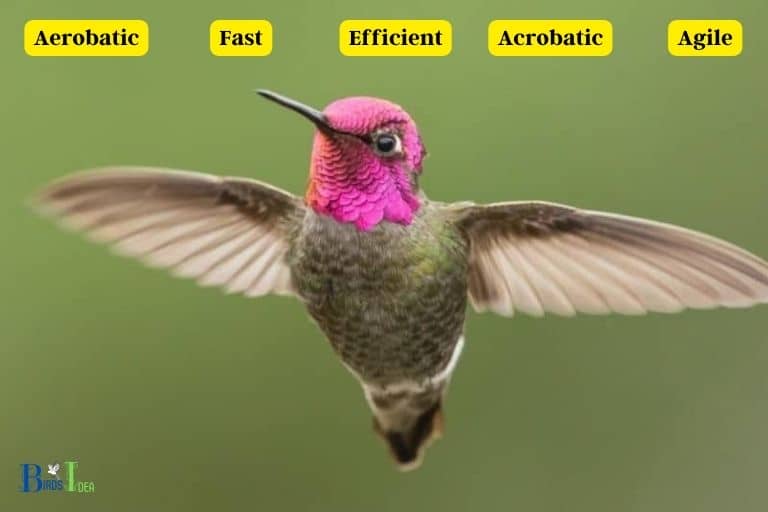 Aerobatic: Hummingbirds are able to move in all directions, including up and down, backwards, and side-to-side. They can also hover in mid-air by rapidly beating their wings.
Fast: Hummingbirds can fly at speeds of up to 30 miles per hour.
Efficient: Hummingbirds have an incredibly efficient flight pattern that helps them conserve energy. They use their wings to generate lift instead of thrust, and can even fly in circles to conserve energy.
Acrobatic: Hummingbirds are able to make sharp turns and complex maneuvers with ease.
Agile: Hummingbirds are able to make fast and precise adjustments to their speed and direction of flight.
Overall, hummingbirds have an incredibly unique flight pattern that allows them to maneuver in tight spaces and perform complex aerial maneuvers.
Their ability to fly in all directions and hover in mid-air gives them an advantage over other birds.
What is the Hummingbird's Metabolic Rate?
Hummingbirds have one of the highest metabolic rates of any creature in the animal kingdom. The metabolic rate, or the amount of energy it takes for them to stay alive, can be up to 500 times higher than humans.
This high metabolic rate is the reason why hummingbirds need to eat often and need a lot of energy.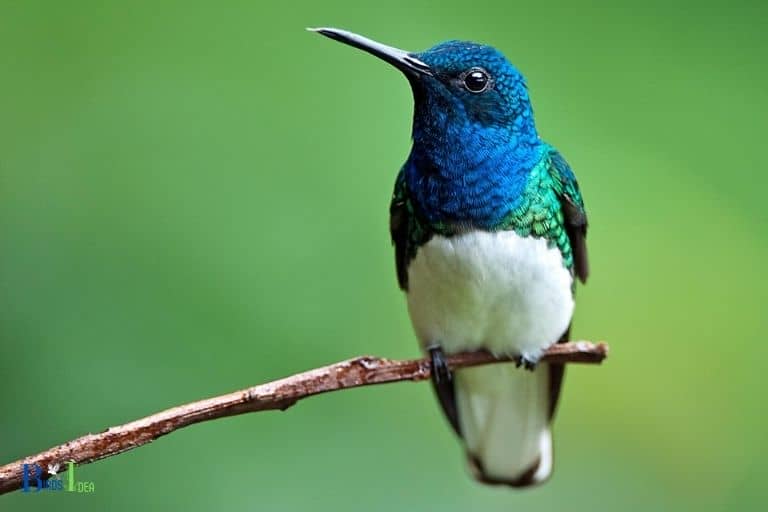 They need to eat around every 10-15 minutes and consume up to 8 times their own body weight in food each day.
The hummingbird's body is incredibly efficient in processing the food it consumes. It can convert food into energy up to 10 times faster than other animals.
This high metabolic rate is an important adaptation that helps hummingbirds survive in their environment by providing them with the energy they need to fly, feed and stay warm.
How do Hummingbirds Hover and Fly?
Hummingbirds are small, brightly colored birds capable of hovering and flying in all directions, even backwards. The secret behind their amazing aerial agility is their unique wing structure and motion.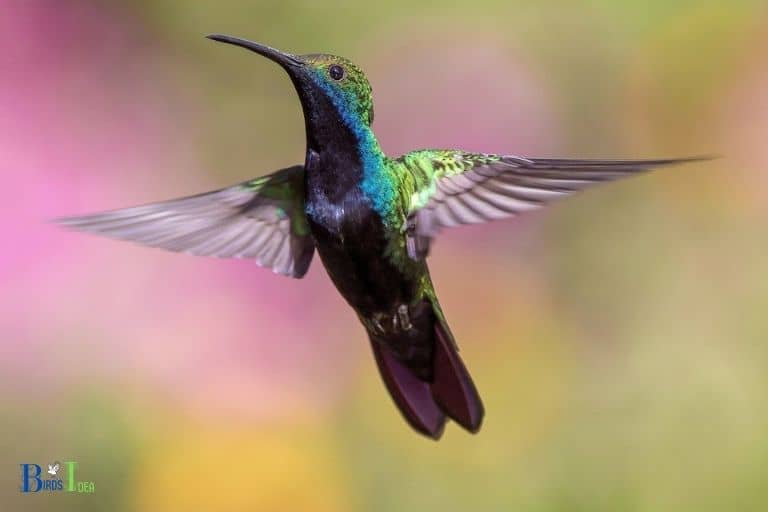 Hummingbirds have several adaptations that help them to fly so efficiently. These include:
Small Size: The small size of hummingbirds helps them to hover and fly faster and with greater agility than larger birds.
Lightweight: Hummingbirds are very lightweight, giving them the ability to move quickly and easily in the air.
Aerodynamic Body: Hummingbirds have an aerodynamic body shape, which helps them move quickly through the air and make sharp turns.
Wing Structure: Hummingbirds have a unique set of wings which allow them to move quickly and efficiently.
During hovering and forward flight, they open their wings at an angle, and they close them while in reverse flight. This gives them greater control and stability in the air.
Wing Movement: Hummingbirds flap their wings incredibly quickly and use a figure-eight pattern while flying. This gives them the ability to control their speed and direction more precisely than other birds.
Hummingbirds are incredible creatures that are capable of feats of aerial agility that are truly amazing.
With their special adaptations, they are able to hover, fly forwards and backwards, turn quickly and efficiently, and outmaneuver other flying creatures.
What is the Structure of the Hummingbird's Beak?
Hummingbirds have specialized beaks that help them collect the nectar from flowers. The beak structure of a hummingbird is adapted to the needs of the species and its behavior.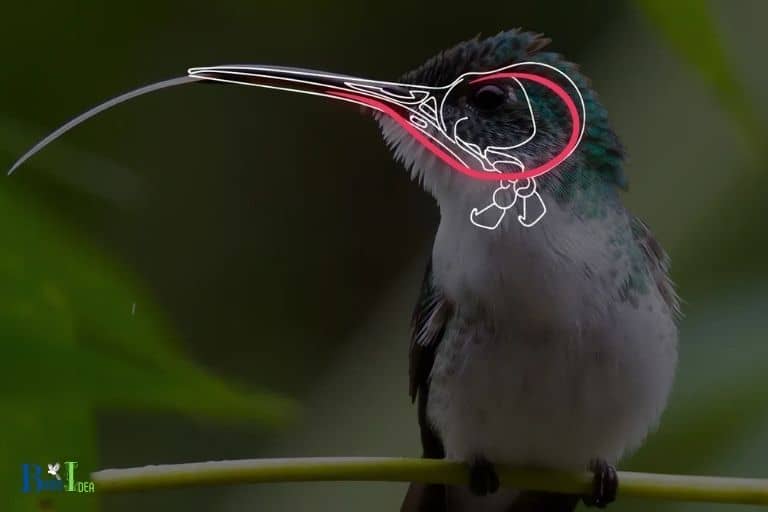 The structure of a hummingbird's beak is made up of three parts:
The tip: It is the thinnest part of the beak and is designed for reaching into the depths of a flower for nectar. It is usually slender and pointed to allow for easy access.
The mandibles: These form the sides of the beak and help to keep it closed when the bird is not eating.
The base: The base of the beak is the widest part and is often curved or hooked to give the hummingbird a better grip when collecting nectar.
The structure of the beak helps the hummingbirds to feed efficiently and get the most out of their surroundings. It is an essential part of the hummingbird's anatomy and helps them survive.
How do Hummingbirds Sip Nectar From Flowers?
Hummingbirds sip nectar from flowers in a few different ways. Here are some of the ways they do it: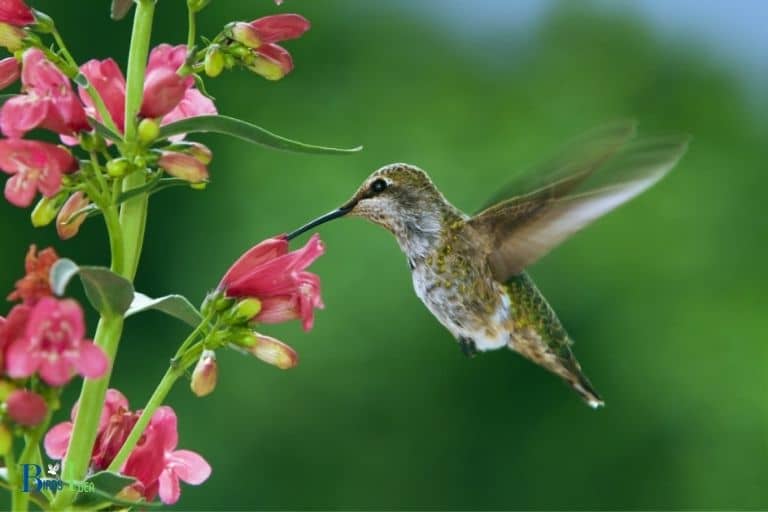 Hummingbirds draw in nectar with their long, slender bills. As they draw in the nectar, their tongues lap up the sweet liquid and store it in their stomachs.
Their tongues are specially shaped to reach inside the tiny tubes of flowers and extract the nectar. They flick their tongues up to 13 times per second to draw in nectar quickly.
Hummingbirds will also hover in front of flowers and suck up nectar directly as it is secreted by the flower.
Hummingbirds are agile and can hover in front of flowers and use their long bills to reach the nectar. They also have the ability to not only reach the nectar, but to consume it quickly.
By lapping up the sweet liquid, they are able to quickly fill their stomachs and move on to the next flower.
What are the Other Unique Attributes of Hummingbirds?
Hummingbirds are among the most interesting birds in the world and possess many unique attributes. Some of these include: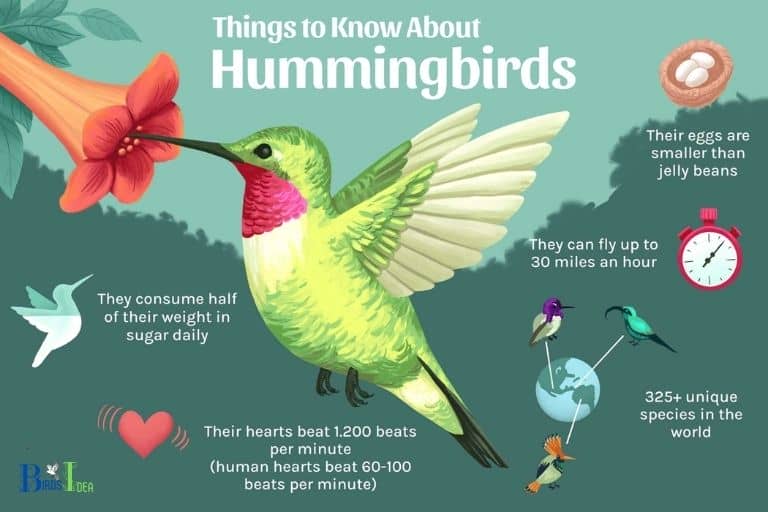 High metabolism: Hummingbirds have the highest metabolic rate of any bird, and some of them can fly up to 600 miles without stopping to refuel!
Unusual wings: Their wings beat up to 80 times per second and make a humming sound, hence their name.
Migration patterns: Some species of hummingbirds migrate thousands of miles every year, usually flying solo and never stopping for rest.
Tiny size: Hummingbirds are among the smallest birds in the world, with some species weighing as little as 3 grams.
Long lifespan: Hummingbirds can live up to 12 years in the wild and up to 18 years in captivity.
Prehensile feet: Hummingbirds have two toes pointing forward and two toes pointing backward, allowing them to perch on branches and hang upside down while they feed.
Hummingbirds are fascinating creatures, and the unique attributes they possess only add to their charm.
FAQ
Are Hummingbirds birds or insects?
Hummingbirds are birds. They are the only family of birds that can fly forwards, backwards, up, down, and can even hover in mid-air.
What are some physical characteristics of Hummingbirds?
Hummingbirds are small birds with a long slender beak and tiny rapidly-beating wings.
Their brightly-colored feathers can range from shimmery green and blue to red, pink, orange, and yellow.
Where can I find Hummingbirds?
Hummingbirds inhabit many parts of North and South America, and can also be found in the Caribbean, the Galapagos Islands, and southwestern Europe.
What do Hummingbirds eat?
Hummingbirds eat a variety of small insects, as well as nectar from flowers. They also eat a special type of sap called honeydew, which is secreted by aphids and scale insects.
Are Hummingbirds endangered?
While some hummingbird species are listed as threatened or endangered, most populations of hummingbirds are considered to be stable.
Hummingbirds are, however, vulnerable to threats such as habitat loss, environmental disturbances, and disease.
Conclusion
Hummingbirds are extraordinary birds, with a high metabolic rate and wings that beat at an incredible rate.
Their curved beaks and tongues enable them to sip nectar from flowers, and they make a unique humming sound while they fly. Although they appear to fly like insects, they are actually a part of the Aves class of birds.