Do California Hummingbirds Migrate? Yes!
Yes, California hummingbirds do migrate. Hummingbirds are known for flying long distances between breeding and wintering grounds, and individuals of some species may cover up to 4,000 miles in a single year.
Although hummingbirds in California may stay all year long in mild areas with plenty of feeders and nectar plants, most species of hummingbirds in California migrate southward to Mexico and Central America during the autumn months.
Hummingbirds in California migrate long distances between breeding and wintering grounds.
Most hummingbird species in California migrate southward to Mexico and Central America during the autumn months.
Mild climates with plenty of feeders and nectar plants in California may enable some hummingbirds to remain year-round.
Hummingbirds can complete their migration in as little as two weeks, although it may take longer in some cases.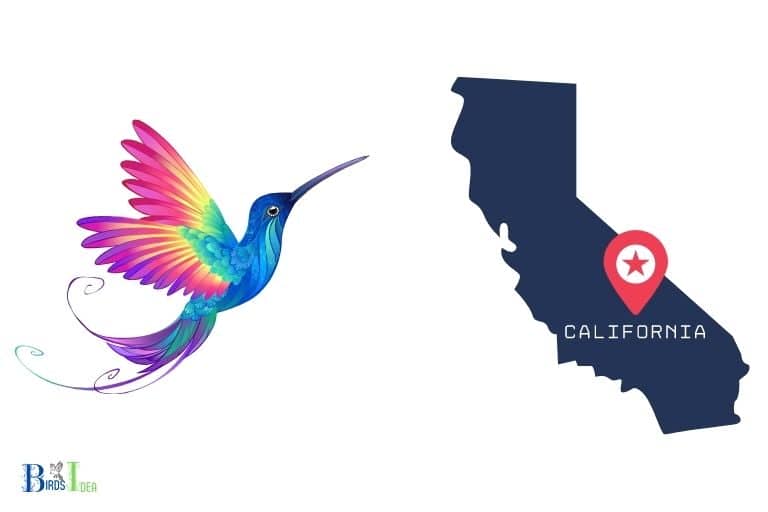 Hummingbird migration is a crucial part of their lives; it allows them to take advantage of seasonal resources and helps them avoid unfavorable weather.
Additionally, migrating hummingbirds benefit from longer daylight hours, which help them to forage for food more efficiently.
As California hummingbirds migrate, they must stop regularly to refuel on nectar and insects, making the journey occur over several weeks.
Anna's hummingbird, the most common species in California, migrates south in the winter months to the Baja Peninsula, Mexico and Central America.
Calliope hummingbirds migrate from the Northwest and Canada to California, Nevada, and Utah.
Allen's hummingbirds migrate to Mexico and Central America for the winter months.
Black-chinned hummingbirds migrate to Mexico, Central America, and South America for the winter.
DID YOU KNOW
Each year, some species of hummingbirds in California may travel up to 4,000 miles during their migratory journey.
Overview of Hummingbird Migration
Hummingbirds are tiny birds with an incredible ability to migrate. Every year, they undertake long-distance migrations from their breeding grounds in North America to their winter homes in Central and South America.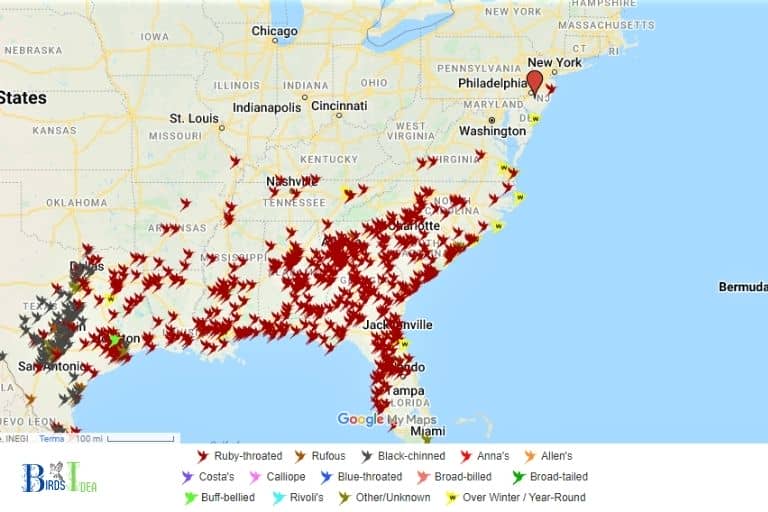 Here is an overview of hummingbird migration:
Hummingbirds typically migrate alone, though some species do migrate in small flocks.
Migration typically begins in August and September, when hummingbirds move southward to their winter grounds.
During their journey, they may travel up to thousands of miles, often at high altitudes of 8,000 to 10,000 feet above sea level.
Hummingbirds may even fly nonstop over the Gulf of Mexico, a distance of up to 600 miles!
After they reach their winter grounds, they will remain there until the following spring.
Hummingbird migration is an incredible feat, and it is fascinating to consider how these tiny birds undertake such a long-distance journey with seemingly little effort.
1000's of Hummingbirds Live Migrating through Southern California
What Causes Hummingbirds in California to Migrate?
Migration is a natural instinct of hummingbirds, and the primary cause of their migration in California is the seasonal fluctuations in food availability.
Hummingbirds rely heavily on the nectar of flowers and insects to survive, and these resources are highly affected by the weather and climate.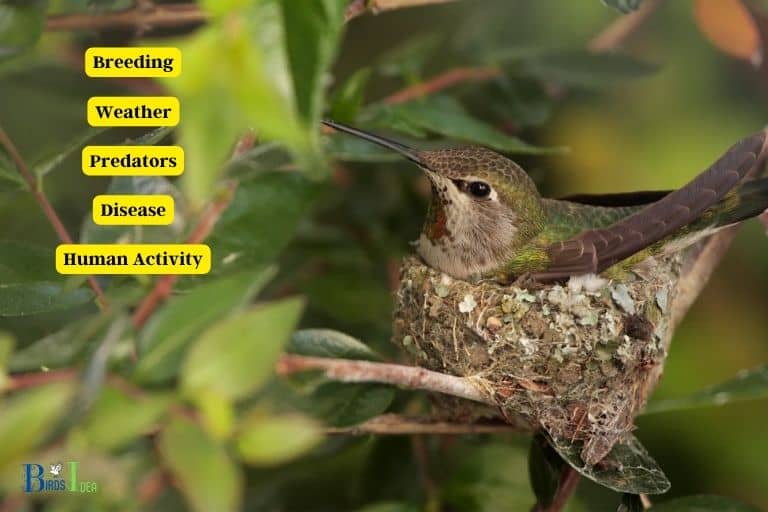 When the weather gets cold, and the food supply diminishes, the hummingbirds must migrate to a warmer climate where food is more plentiful.
This is why the hummingbird population decreases in California during the winter months and increases during the summer months.
In addition to food availability, there are other factors that contribute to hummingbird migration in California. These include:
Breeding: Hummingbirds that breed in California will migrate to other parts of the United States or Mexico to find better nesting areas.
Weather: Cold weather can cause hummingbirds to seek warmer climates.
Predators: Hummingbirds will migrate to avoid predators, such as hawks and cats.
Disease: Hummingbirds may migrate away from areas with high concentrations of disease.
Human Activity: Construction or other activities that disrupt the hummingbird's habitat can cause them to migrate.
The combination of these factors cause the hummingbird population in California to migrate seasonally.
How Do Hummingbirds in California Migrate?
Hummingbirds in California migrate seasonally in search of food and suitable climates. Migration is the birds' way of adapting to changing environmental conditions.
Hummingbirds in California typically migrate to warmer regions in the winter. The majority of hummingbirds in California migrate south to Mexico and Central America.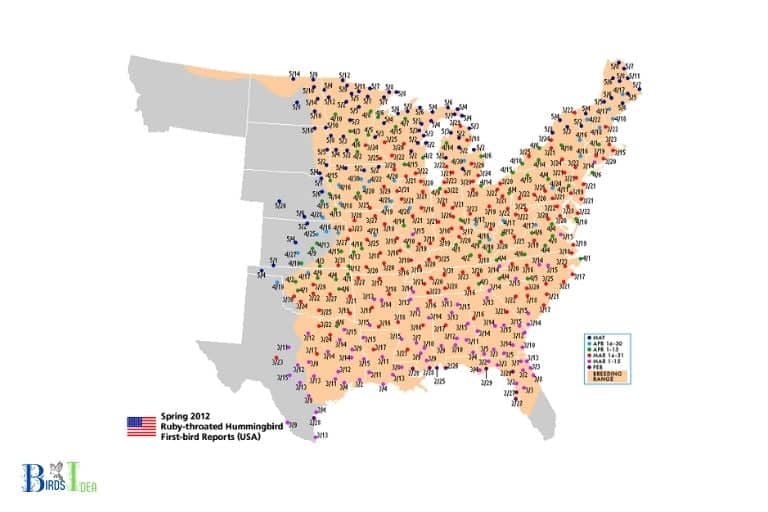 Some species travel shorter distances, while others make a longer journey to the Caribbean and South American countries such as Colombia and Ecuador.
Here are some key points to consider when discussing the hummingbird migration:
Hummingbirds may migrate alone or in large flocks.
The migration usually commences in late August and is completed by November.
Hummingbirds migrate for food and suitable temperatures, and to avoid cold weather.
Hummingbirds have a metabolic rate that requires them to replenish their energy reserves regularly.
Migration is primarily driven by changes in daylight and food availability.
Migration is a complex behavior that requires birds to remember the locations of stopover sites along the route.
What Resources Do Hummingbirds Need During Migration?
Hummingbirds need a variety of resources during their long migration journeys. These resources include: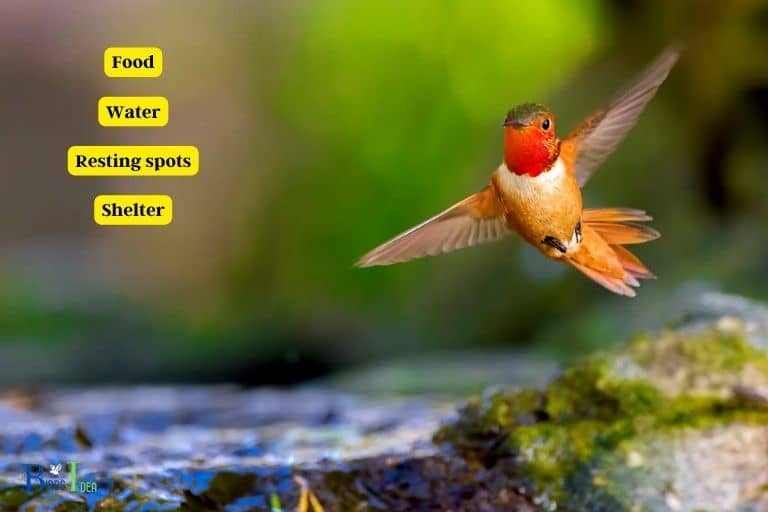 Food: Hummingbirds feed primarily on nectar, small insects and spiders, and sap from plants. They must have access to a reliable food source throughout their migration.
Water: Hummingbirds need to have access to a reliable water source, such as a birdbath or puddles, in order to stay hydrated.
Resting spots: Hummingbirds need regular breaks to rest, especially during the night. They need a safe place to sleep such as a tree branch or shrub.
Shelter: Hummingbirds need shelter from the elements, such as wind and rain. They look for areas with dense vegetation or trees.
Hummingbirds also require other resources during their migration, such as good weather, favorable winds, and a good navigational sense.
With all of these resources, hummingbirds are able to successfully complete their long-distance journeys.
How Long Does the Migration Process Take?
The time required to complete a migration process depends on several factors, such as the size and complexity of the data, the nature of the migration, and the infrastructure available. Generally, a migration can take anywhere from a few hours to several days.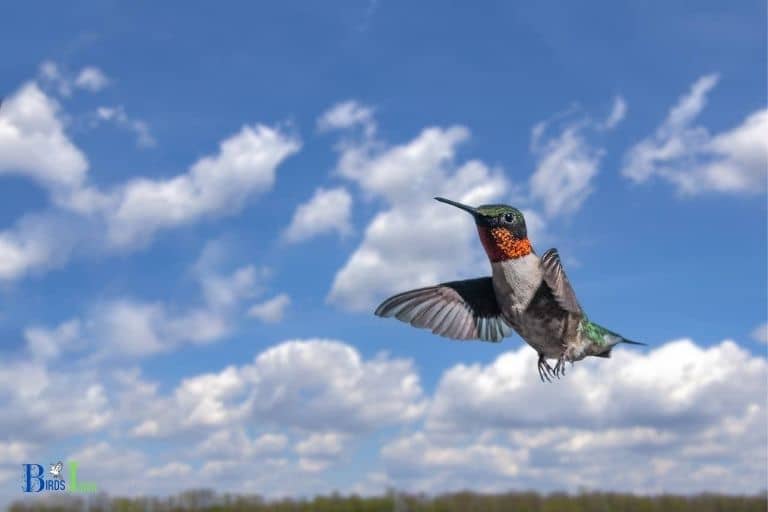 Here are a few key points to consider when planning a migration:
The complexity of the migration process: The more complex the migration process, the longer it will take.
The amount of data being migrated: Larger amounts of data will take longer to migrate than smaller amounts.
The availability of the source and destination systems: If either the source or destination systems are unavailable, then the migration process will take longer.
The infrastructure available to support the migration: The availability of the necessary hardware and software to support the migration process can impact the timeline.
Overall, the timeline for a migration process largely depends on the specifics of the data and the infrastructure available.
By taking the time to plan and prepare for the migration, you can ensure that the process will move quickly and efficiently.
What Are the Benefits of Hummingbird Migration?
Hummingbirds are a species of migratory birds that travel long distances to find the best sources of food and shelter, often across continent and ocean. Hummingbird migration offers a wide range of benefits to both the birds and the environment.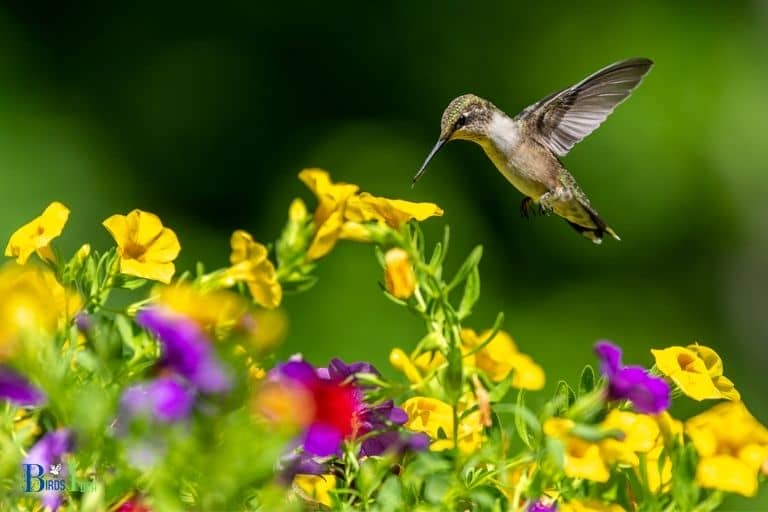 Some of the key benefits of hummingbird migration include:
Reduced competition: By migrating, hummingbirds can reduce competition with other species as they spread out across different habitats.
Adaptability: Migrating hummingbirds can quickly adjust to changing climates, allowing them to survive in different environments.
Greater food availability: Migrating hummingbirds can take advantage of different food sources, such as flowers or insects, which can be more abundant in certain regions.
Habitat expansion: Migrating hummingbirds can help spread their species to new habitats and ecosystems, thus increasing their range.
Seed dispersal: Hummingbirds help disperse plant seeds during their travels, which helps promote plant growth in new areas.
The benefits of hummingbird migration are not only beneficial for the birds, but also for the environment and other species.
By migrating, hummingbirds can increase their range and adaptability, reducing competition, and dispersing seeds and ensuring their population remains healthy.
FAQ
Do California Hummingbirds migrate?
Yes, California hummingbirds migrate for the winter.
Where do California Hummingbirds migrate to?
California hummingbirds migrate to the warmer regions of Central and South America.
How do California Hummingbirds prepare for their migration?
California hummingbirds begin their migration by storing up fat in their body and preparing for long flights.
When do California Hummingbirds typically start their migration?
California hummingbirds usually migrate in September and October.
How long does the migration of California Hummingbirds last?
The migration of California hummingbirds typically lasts from several weeks to several months.
Conclusion
California hummingbirds migrate long distances during certain months of the year. Mild climates with plenty of feeders and nectar plants may allow a few hummingbirds to stay all year round, but most species will migrate for winter.
Hummingbirds complete the journey in two to several weeks, taking advantage of favorable travelling conditions, and are able to forage for food more efficiently due to longer daylight hours.