What Flowers Do Hummingbirds Like?
Hummingbirds are attracted to brightly colored, sweet-smelling flowers. Some of the best flowers for hummingbirds include bee balm, columbines, petunias, foxgloves, honeysuckle, penstemon, and coral bells.
Bee Balm: This is an easy to grow wildflower that produces refreshing blooms in various shapes and colors.
Columbines: These delicate looking spring and summer flowers are highly attractive to hummingbirds.
Petunias: Petunias are extremely popular due to their colorful blossoms and long blooming period that attracts hummingbirds.
Foxgloves: These colorful and fragrant flowers are ideal for attracting hummingbirds in the summer.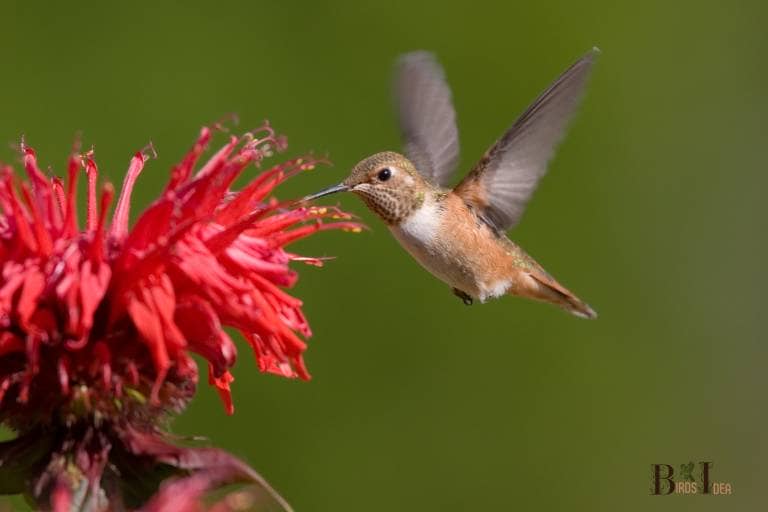 Hummingbirds are an important part of the pollination process and they thrive when they have access to nectar-rich flowers. By choosing the right flowers, you can provide a welcome environment for hummingbirds to visit.
Types of Flowers Hummingbirds Like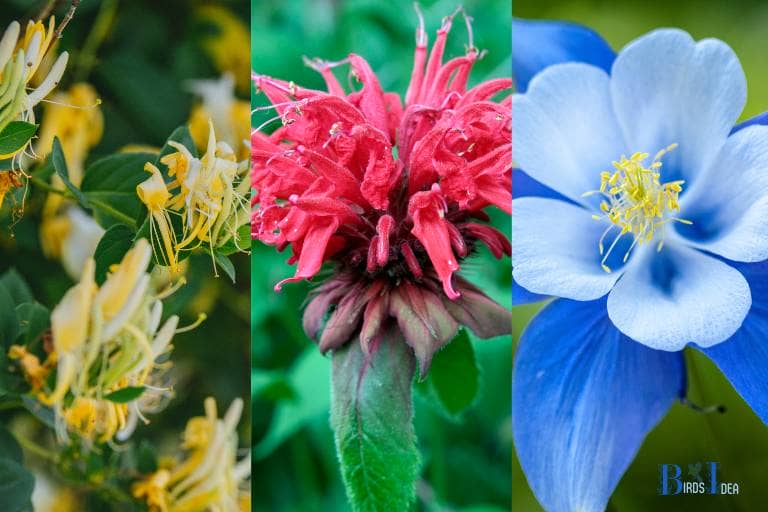 Hummingbirds are attracted to a wide array of flower species that provide them with their two main sources of sustenance: nectar and insects.
Examples of the types of flowers they like include tubular flowers such as honeysuckle, cardinal flower, trumpet creeper, red buckeye, and foxglove.
Plate-shaped flowers such as zinnias and petunias; flat-topped flowers such as daisies, impatiens, and cosmos; and even hanging or inverted blooms such as fuchsia and columbines.
Below is a list of common flower that hummingbirds like:
Honeysuckle
Cardinal Flower
Trumpet Creeper
Red Buckeye
Foxglove
Zinnias
Petunias
Daisies
Impatiens
Cosmos
Fuchsia
Columbines
DID YOU KNOW
According to the National Audubon Society, 10-40% of hummingbird diet is made up of flower nectar.

National Audubon Society
What Makes Flowers Attractive To Hummingbirds?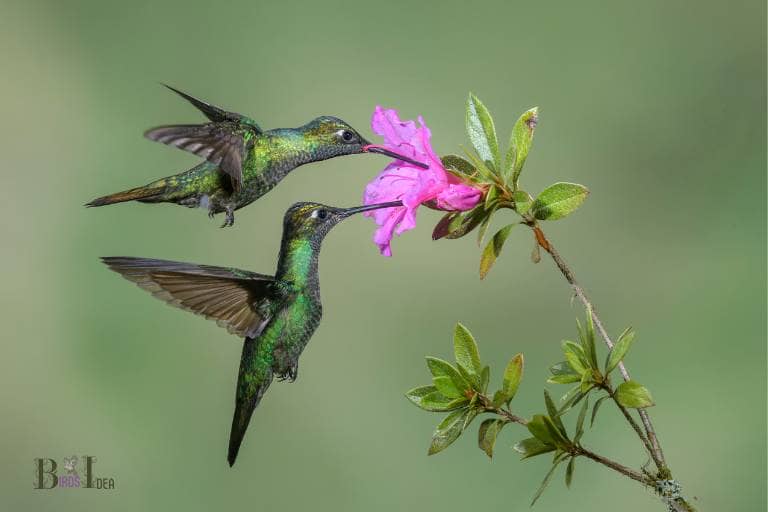 Hummingbirds are attracted to bright, colorful flowers for their abundant sources of nectar. This is especially true for flowers with long, narrow tubes, such as tubular flowers, that are well-suited to the hummingbird's long, thin bill.
The flowers also must be easy to access, have a mild scent and produce a large volume of nectar. Color is important as red, orange, and yellow are the preferred shades of hummingbirds.
Some specific flowers that attract hummingbirds include petunias, fuschias, columbines, salvia, morning glories, hollyhocks, and lilies.
Additionally, hummingbird feeders should be filled with a four-to-one solution of water and sugar, as hummingbirds require high sugar for sustenance.
What Color Flowers Do Hummingbirds Prefer?
Hummingbirds typically prefer bright and vibrant colored flowers such as red, pink, orange, yellow and purple.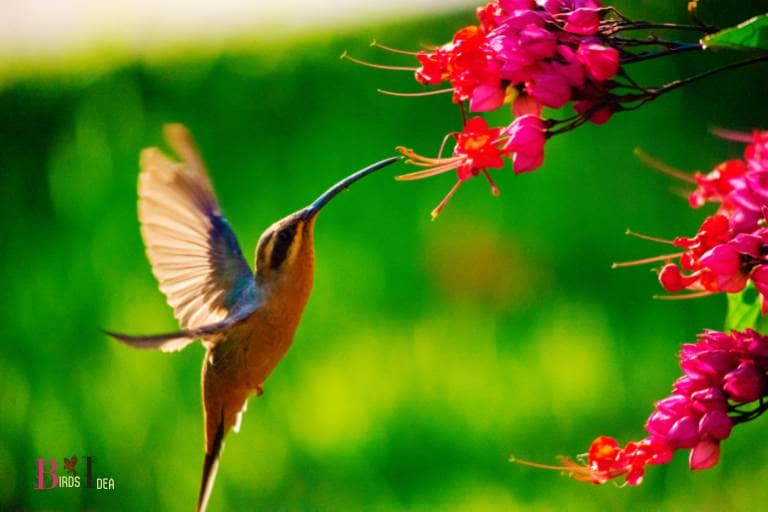 They also tend to like tubular or bell-shaped flowers that they can get their beaks into to extract the nectar.
Common flower varieties that attract hummingbirds include petunias, salvias, honeysuckle, fuchsia and a variety of other annuals, perennials and vines.
Petunias
Salvias
Honeysuckle
Fuchsia
Geraniums
Columbines
Trumpet Creeper
Pentas
Lobelia
Impatiens
Hummingbirds are attracted to flowers with bright and vibrant colors that they can easily spot while they are flying. Tubular or bell-shaped flowers are best as they are able to get inside the flower and extract the nectar.
Certain annuals, perennials and vines such as petunias, salvias, honeysuckle, fuchsia, geraniums, columbines, trumpet creeper, pentas, lobelia and impatiens are very attractive to hummingbirds.
What Are The Benefits of Planting Hummingbird Friendly Flowers?
Planting hummingbird friendly flowers is an important step in creating a healthy environment for these small creatures.
It provides them with a natural source of food, protects them from predators, and brings added beauty and charm to your garden.
By choosing the right species, you can ensure that these birds will keep visiting your property for years.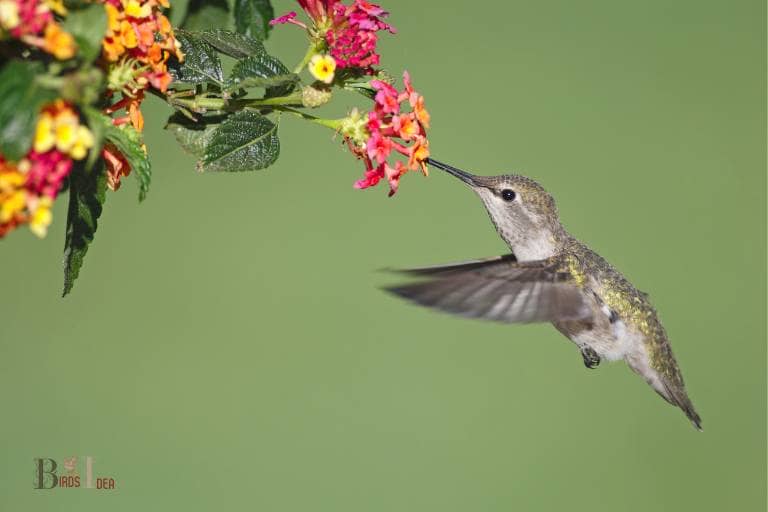 Here are the benefits of planting hummingbird friendly flowers:
Sources of Nutrition: Hummingbirds rely on nectar from flowers for sustenance. Planting a selection of blooms in your garden will give them the opportunity to find pollen and nectar that they need to survive.
Enhances the Aesthetics: Planting flowers will make your garden look more delightful, especially when some of those blooms are hummingbird-friendly. Your yard will become a beautiful setting for both you and the birds.
Safety from Predators: Flowered shrubs, trees, and plants will also serve as a barrier and shelter for hummingbirds. These places protect the creatures from predators and other animals.
Abundance of Variety: By planting genus of flowers hummingbirds love, you can attract a variety of different species to your garden. This will create an even more attractive setting and you'll have the pleasure of watching different birds.
Helps Increase Populations: Due to the drop in plant diversity, hummingbirds have become endangered species in some areas. Planting humming
Are There Any Plants Hummingbirds Avoid?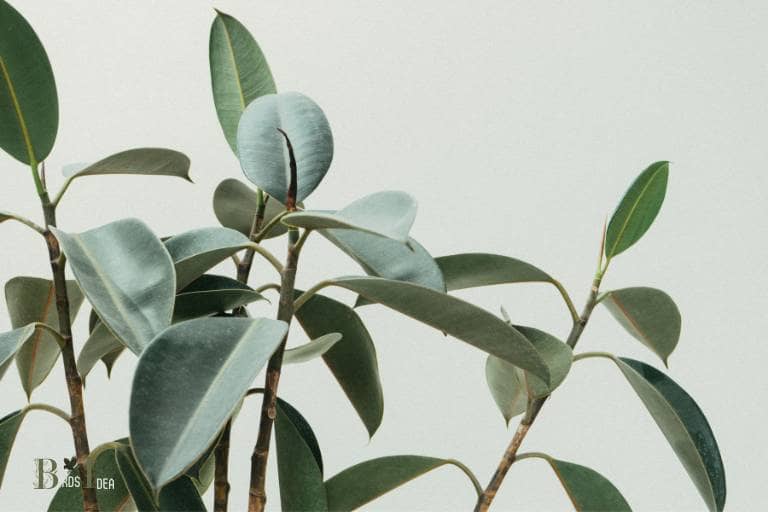 Hummingbirds generally avoid plants with fuzzy leaves, as these provide less nectar. They also have a natural aversion to certain colours, particularly white, so tend to avoid flowers of this colour.
Some specific plants that hummingbirds avoid are: sunflowers, sweet alyssum, lupine, lantana, forget-me-not and dusty miller. Hummingbirds also tend to stay away from lilacs, rhododendrons, foxgloves and English ivy.
Factors that deter hummingbirds from certain plants include taste, smell, colour, and shape of the flowers. Certain nectar flowers have a more powerful smell, which can be off-putting to these birds.
Additionally, the shape of the flower will influence hummingbirds' ability to feed easily. Other hummingbird repellents include fragrances, soaps, pesticides and predators.
Here is a list of some common plants that hummingbirds tend to avoid:
Sunflowers
Sweet Alyssum
Lupine
Lantana
Forget-me-not
Dusty Miller
Lilacs
Rhododendrons
Foxgloves
English Ivy
Do Hummingbirds Prefer Natural or Artificial Flowers?
Hummingbirds prefer natural flowers over artificial due to the higher sugar content of the nectar they find in the wild.
Natural flowers are usually the best choice for hummingbirds, as they provide superior nutrition, giving the birds their fuel to sustain themselves.
Here are five benefits to offering natural flowers in your yard or garden to attract these tiny birds:
Higher sugar content: Natural flowers have higher sugar content, making them more attractive to hummingbirds than artificial flowers.
Variety: There is a wide variety of natural flowers available, providing more variety for hummingbirds.
Color: Natural flowers come in a wide range of colors that attract hummingbirds far better than artificial flowers.
Natural habitats: Natural flowers are often found in the same habitats that hummingbirds prefer, allowing them to forage for food with more ease.
Nutrition: Natural flowers provide superior nutrition to hummingbirds, such as healthy fats and proteins, which are not found in artificial flowers.
How Can You Attract Hummingbirds To Your Garden?
Attracting hummingbirds to your garden can be done fairly easily by providing an ideal habitat for them. Here are five steps to help you do that:
Provide food – Fill your garden with native plants that produce sweet nectar, such as bee balm, trumpet vine, and fuschia. These can also be supplemented with hummingbird feeders.
Offer water – Provide water sources in the form of a water feature such as a bird bath or a fountain and keep it clean and filled.
Provide perches – Offer thin branches or twigs on plants and trees in the garden.
Offer nesting Sites – Place nesting boxes in the garden that are Mossy and lined with soft materials.
Avoid Chemical Pesticides – Keep the garden free of chemicals and pesticides that can harm the hummingbirds.
Conclusion
To attract hummingbirds to your garden, it's important to choose the right types of flowers. Flowers such as bee balm, columbines, petunias, foxgloves, honeysuckle, penstemon, and coral bells are great options to bring in these hummingbirds.
FAQ
What types of flowers do hummingbirds like?
Hummingbirds usually prefer brightly colored flowers such as tubular shaped flowers, such as honeysuckle, bee balm, monkey flowers, mallow and lantana.
What kind of nectar do hummingbirds prefer?
Hummingbirds prefer nectar that is rich in sucrose and other sugars, so they may be attracted to nectar found in flowers of some trees and shrubs, such as red maple, elderberry, black cherry, dogwood, hawthorn and buttonbush.
How often should I feed hummingbirds?
Hummingbirds depend upon flower nectar and small insects as their primary food sources. It is not necessary to feed them regularly, however if you choose to, you should offer a nectar solution using a ratio of one-part sugar to four-parts water every two to three days.
What kind of feeder should I get for hummingbirds?
Hummingbird feeders should be brightly colored, easily accessible and easy to clean. Look for feeders with narrow openings and at least one perch for the bird to rest