Why Have My Hummingbirds Disappeared: 6 Reasons!
The disappearance of hummingbirds from your garden could be due to several reasons such as change in seasons, scarcity of food, presence of predators, disturbances and lack of clean water.
Hummingbirds are migratory creatures and often move to areas with favorable climates and abundant food supply.
This could be the main reason behind their disappearance from your garden.
If hummingbirds have disappeared from your area, there are several possible reasons:
Migration: Hummingbirds may follow their instincts to migrate south for the winter months.
Weather: Changes in the weather may leave hummingbirds looking for better feeding sources.
Blooms: Flowers may not be in bloom or may have shifted to another location.
Competition: There may be more competition for food and nesting sites.
Hummingbirds disappear from an area for a variety of reasons that are all related to finding the best possible conditions for survival.
Migration, changes in the weather, lack of blooms, and competition for resources can all mean that the hummingbirds that used to visit your area have gone looking for better conditions.
6 Possible Reasons for Hummingbirds Disappeared
| | |
| --- | --- |
| Possible Reasons | Explanation |
| Seasonal migration | Hummingbirds are migrational birds. Depending on the season, they may have migrated to warmer territories. |
| Lack of food sources | Hummingbirds require a lot of food, particularly nectar, to sustain their high metabolism. If food sources are scarce, they may relocate. |
| Predator presence | If predators such as cats or larger birds are close to hummingbird feeders, the hummingbirds may feel threatened and leave. |
| Change in habitat | Changes in the environment, such as removal of trees or flowers, may drive hummingbirds away. |
| Disruption of feeders | If hummingbird feeders are not cleaned or refilled regularly, hummingbirds may not return. |
| Weather conditions | Extreme weather conditions can displace hummingbirds from their usual habitats. |
6 Possible Reasons for Hummingbirds Disappeared
Key Takeaway
Hummingbirds may disappear due to a change in their food source, like a decrease in the number of flowering plants.
An unexpected cold snap or change in weather conditions can also cause hummingbirds to move to warmer areas.
A disruption in their habitat, such as construction or excessive noise, can deter hummingbirds from returning.
The presence of predators or pests can also cause hummingbirds to leave an area for their safety.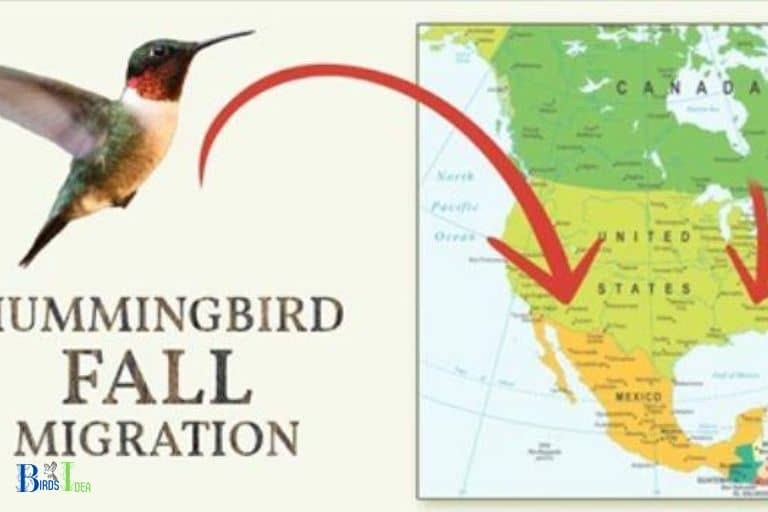 Five Facts About: Hummingbirds Disappeared
Hummingbirds are known to be extremely territorial and will often depart an area if they feel their space is being threatened. This can be due to the presence of predators like cats, or simply too many human visitors. [source: Audubon Society]
Certain weather conditions, such as colder than average temperatures or a lack of rainfall, can impact the availability of food sources, causing the hummingbirds to move to more hospitable regions. [source: Bird Watchers Digest]
Changes in landscape due to development or deforestation can destroy their habitats, forcing hummingbirds to fly off in search of new homes. [source: National Geographic]
A decrease in the number of flowering plants, which hummingbirds use for nectar, a primary source of their diet, can lead to their disappearance. [source: Audubon Society]
A possible reason can also be seasonal migration. Some species of hummingbirds are known to move to warmer regions during the winter months. [source: All About Birds]
DID YOU KNOW
Hummingbirds travel up to 500 miles during a single migration.
Reasons why Hummingbirds Migrate
Hummingbirds migrate for a variety of reasons.
Here are the main ones: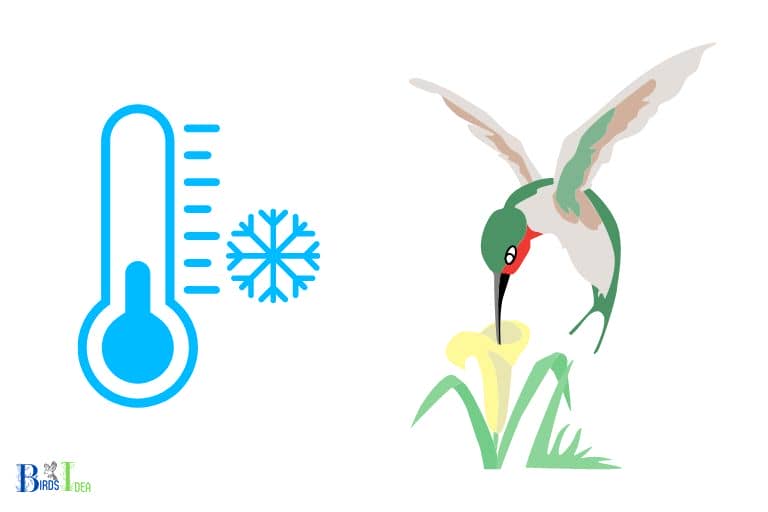 To find food: Hummingbirds migrate to areas with more food sources. During the winter, they often migrate to areas with warmer climates to find flowers and insects.
To escape the cold: Hummingbirds need warm temperatures to survive and cannot survive in cold climates. Therefore, they migrate to warmer climates in the winter.
To mate: Many hummingbirds migrate to specific breeding grounds in order to find mates and reproduce.
To access resources: Hummingbirds often migrate to areas with more resources, such as nesting sites and food sources.
Overall, hummingbirds migrate because they need to access food and resources, escape the cold, and find mates. These migratory patterns are essential to the survival of these small birds.
Factors Affecting Hummingbird Migration
Hummingbird migration is a fascinating phenomenon that is influenced by many factors.
Here are the most important ones: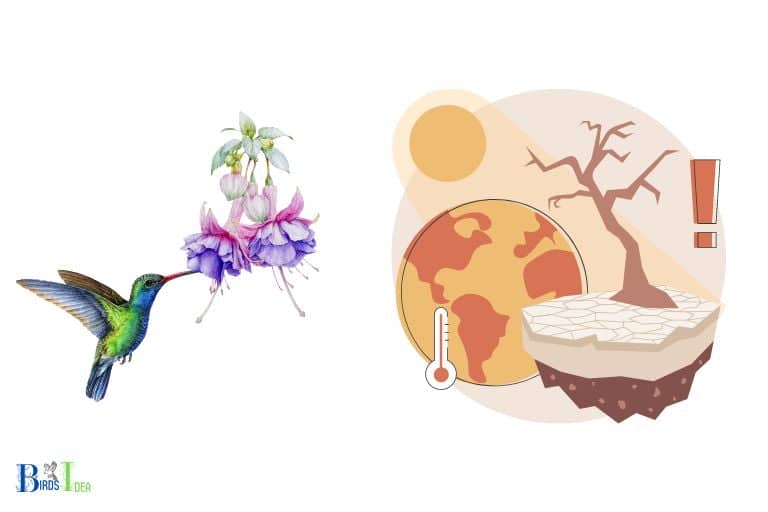 Weather Conditions:
Hummingbirds typically migrate during the fall and spring when the weather is mild and conducive to flying.
Cold or extreme weather conditions can cause them to stay in one place since they are very sensitive to temperatures.
Food Availability:
Hummingbirds are reliant on flowers for their food. If the flowers and nectars become scarce due to weather or other conditions, they will migrate to a new area where these resources are more plentiful.
Daylight Hours:
Hummingbirds rely on daylight hours to find food and migrate. As the days get longer, they become more active and migrate more efficiently.
Habitat:
Hummingbirds migrate to find better habitat for nesting and breeding. They are also attracted to areas that have plenty of food sources for them to take advantage of.
By understanding these factors, we can better appreciate the complexity and beauty of hummingbird migration.
Weather and Hummingbird Migration
Hummingbird migration is influenced heavily by the changing weather and seasons. These birds migrate to warmer climates to escape cold weather and to find food sources.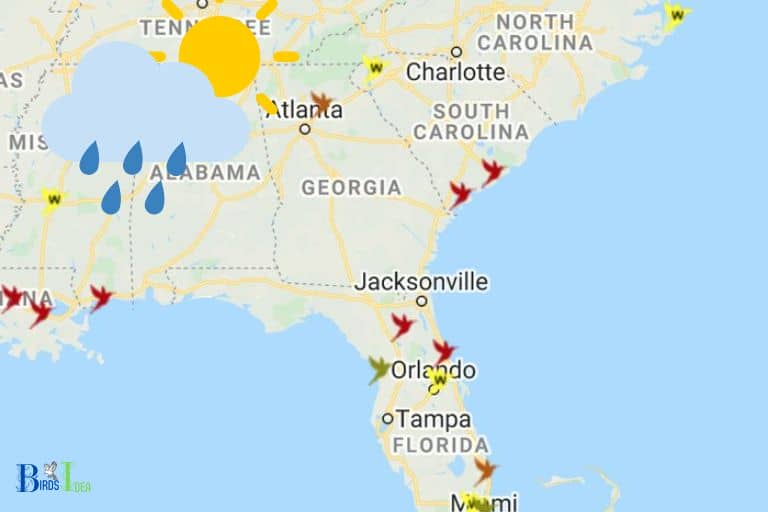 The following are some of the ways in which weather influences hummingbird migration:
Temperature: Hummingbirds have a low tolerance for cold temperatures and will migrate to warmer climates as the weather changes.
Weather patterns: Hummingbirds will migrate with the changing seasons, following precipitation patterns and winds to reach their destination.
Food sources: Hummingbirds need to find food sources on their migration journey and will move to areas where the most food is available.
Migrating is an important part of a hummingbird's life cycle, and the changing weather conditions greatly influence the pattern of their movement.
By understanding how weather affects hummingbird migration, we can better protect these birds and ensure their safe journey.
Blooms and Hummingbird Migration
Migration of hummingbirds is an important seasonal event that is triggered by the blooming of certain flowers.
The migration of hummingbirds depends upon the availability of food and the location of the blooming flowers.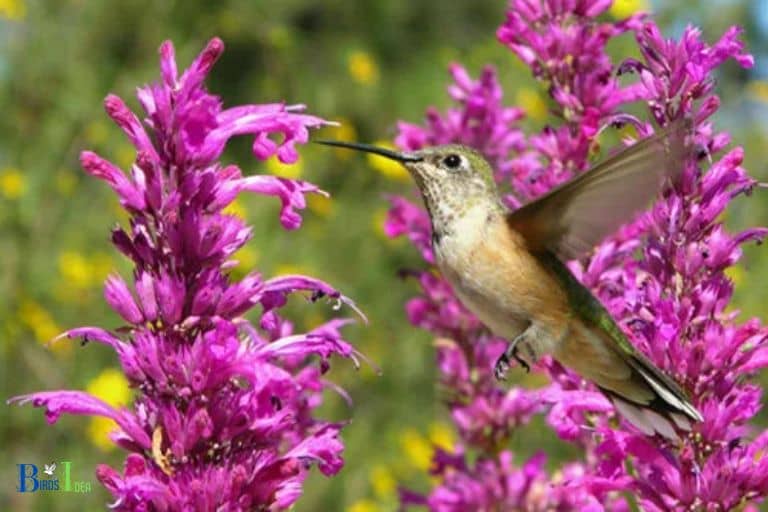 Hummingbirds migrate to find food and to breed in a favorable climate region. They often travel to south during winter and come back to north in the spring and summer season.
The availability of blooms is essential for the migration of hummingbirds, as they feed on nectar from the blooms.
The blooms of certain flowers, such as Cosmos, Lantana and Morning Glory, trigger the migration of hummingbirds.
The blooming of these flowers also attracts a variety of other species of birds, such as orioles, cardinals and waxwings.
Hummingbirds tend to migrate in large groups, which makes it easier for them to find food. They often migrate through the same route annually, which makes it easier for them to find a suitable habitat.
The blooming of flowers is a crucial part of the migration of hummingbirds. Not only do the blooms provide food for the hummingbirds, but they also act as a signal to hummingbirds of the availability of suitable breeding habitats.
The blooms also provide a suitable environment for other birds, such as orioles, cardinals and waxwings.
Competition and Hummingbird Migration
Hummingbird migration is the seasonal movement of these tiny birds from one geographical area to another.
Most species of hummingbirds migrate for the winter months, when food sources are limited. During migration, competition for food can be fierce as these birds fight for resources.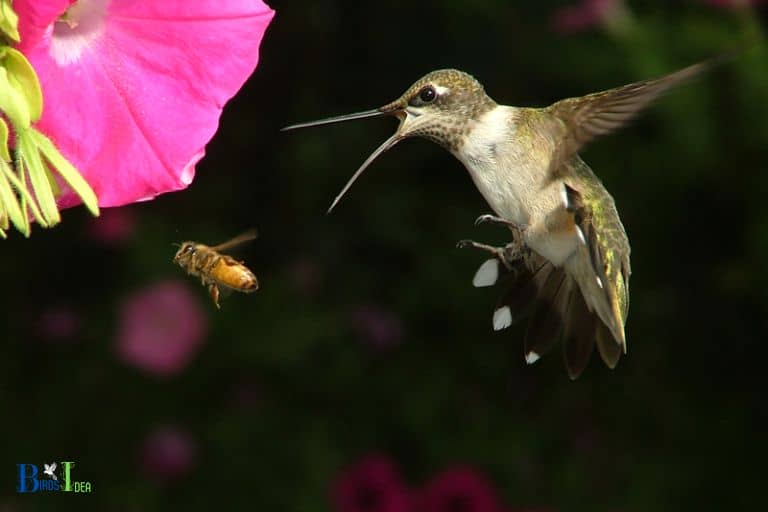 Competition for resources can be between two or more birds of the same species. It can also be between a hummingbird and another bird, insect, or animal.
All of these creatures need the same food sources to survive and will fight for the limited resources available.
In terms of available resources, hummingbirds benefit from the widespread availability of nectar-bearing flowers, which provide an abundance of food.
Additionally, hummingbirds may have an advantage due to their small size. This allows them to move quickly and easily in search of food sources.
Hummingbird migration is an important part of their life cycle, allowing them to access areas with greater food availability and allowing them to escape cold weather conditions.
Though competition for resources can be fierce, the wide variety of food sources available can help reduce the competition by providing enough resources to sustain the birds during their journey.
Why Hummingbirds Disappear From Areas
Hummingbirds are migratory birds and they disappear from areas due to a number of reasons.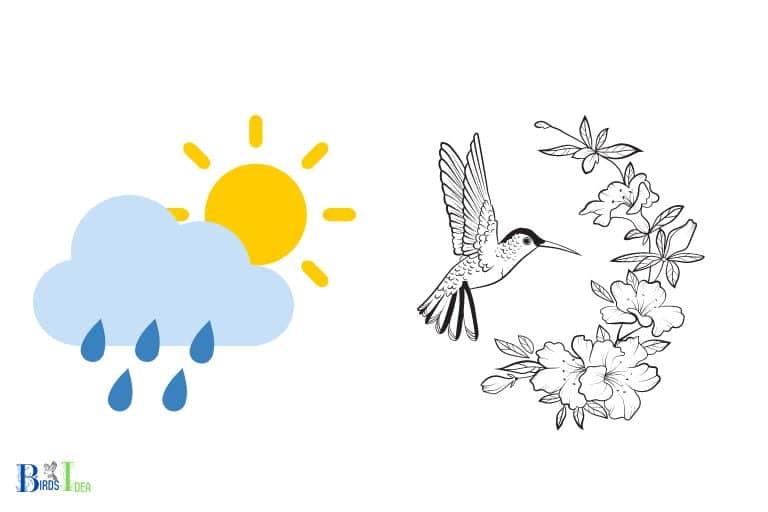 Some of the major reasons are:
Change in climate: Hummingbirds move to other areas where the climatic conditions suit them better.
Lack of food: In certain areas, the availability of flowers and food sources reduce, which forces them to move away.
Competition with other birds: In some areas, the competition for food and territory with other birds is too high for hummingbirds to survive.
Human activity: Human activities like deforestation, construction of buildings and pollution have a negative impact on the habitat of hummingbirds. As a result, they have to migrate to other regions to survive.
Thus, these are some of the major reasons why hummingbirds disappear from areas.
What Happens When Hummingbirds Migrate Away
Hummingbirds are small birds that are known for their colorful feathers, their fast wings, and their sweet humming sound.
Every year, hummingbirds migrate away from their home in search of food and warmth. So, what happens when these birds migrate away from an area?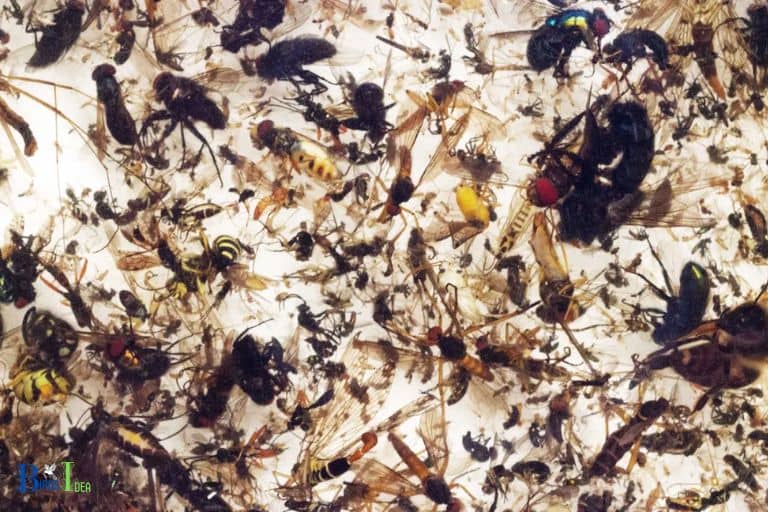 Without hummingbirds, the insect population in an area can increase. This is because hummingbirds feed on insects, so when they leave for the season, insects no longer have a main predator.
Hummingbirds are important pollinators, and without them, flower and plant health can decline. They help spread pollen from one plant to another, which helps flowers and plants grow.
Hummingbirds also help with seed dispersal, which helps new plants grow. When they eat fruits, they swallow the seeds and then spread them when they move to another location.
Without hummingbirds, the area can become generally quieter. Hummingbirds make a distinct sound that can be heard from far away, so when they leave for the winter, their singing is no longer present.
When a hummingbird population starts to decline in an area, it is important to take steps to protect them and ensure they are able to come back in the spring.
By creating hummingbird habitats and providing them with food and water, people can help the hummingbird population stay strong and help the area remain vibrant.
FAQ of Why Have My Hummingbirds Disappeared
Why have the hummingbirds disappeared from my garden?
Hummingbirds may have moved on in search of more abundant sources of food, such as trees and flowers with more nectar, or more suitable nesting sites.
Alternatively, colder temperatures or long periods of rain might have caused them to migrate to warmer climates.
How do I attract hummingbirds back to my garden?
To attract hummingbirds back to your garden you can provide a reliable food source of nectar from native flowering plants, install a hummingbird feeder, and maintain a clean water source.
Make sure the landscape is not too open, as this can make the birds feel exposed to predators.
Where do hummingbirds go when they migrate?
During the summer months, hummingbirds migrate north to their breeding grounds.
During the winter months, they migrate south to warmer climates with abundant food sources.
What is the ideal temperature for hummingbird nesting?
The ideal temperature for hummingbird nesting is around 21-27 degrees Celsius.
What plants are best for attracting hummingbirds?
Plants that produce tubular flowers with high nectar content are best for attracting hummingbirds.
These include columbine, bee balm, lilies, trumpet honeysuckle, penstemon, and foxglove.
Conclusion
Hummingbirds naturally migrate and adapt to the environment, so it can be normal for them to temporarily disappear from our area.
Understanding the behavior of hummingbirds and the various conditions that can affect their presence can help us better appreciate and care for them.