How to Color a Hummingbird With Colored Pencils? 8 Steps!
To color a hummingbird with colored pencils, follow a step-by-step process that includes sketching, layering colors, blending, and adding details to create a realistic and vibrant illustration.
Coloring a hummingbird with colored pencils involves understanding the bird's anatomy, selecting the right colors, and using various techniques like layering, blending, and detailing to bring the illustration to life.
By following a systematic process, you can create a stunning artwork that captures the beauty and vibrancy of these fascinating creatures.
Sketch the outline and basic anatomy of the hummingbird.
Choose appropriate colors for different parts of the bird.
Layer colors gradually to create depth and texture.
Blend colors for a smooth and natural appearance.
Begin with a light sketch of the hummingbird's outline and basic anatomy, using a reference photo for accuracy.
Next, select the appropriate colored pencils for different parts of the bird, such as its body, wings, and tail feathers. Gradually build up layers of color, adding depth and texture in each step.
Use a blending tool or a white colored pencil to blend colors for a smooth and natural appearance. Finally, add fine details like feather patterns and highlights to complete your hummingbird illustration.
Step-by-Step Guide to Coloring a Hummingbird With Colored Pencils
| Step | Description | Color(s) Used |
| --- | --- | --- |
| 1 | Sketch the hummingbird outline | Pencil for sketching |
| 2 | Color the head and throat | Green, Blue, and Purple |
| 3 | Color the body and tail | Green, Blue, and Brown |
| 4 | Add highlights and shadows | White, and Black or Dark Blue |
| 5 | Color the beak and feet | Gray and Black |
| 6 | Color the wing feathers | Mixture of Green, Blue, and Brown |
| 7 | Blend the colors | Lightly apply White or colorless pencil |
| 8 | Add details | Thin Black or colored pencil for feathers and textures |
Step-by-Step Guide to Coloring a Hummingbird With Colored Pencils
Key Takeaway
Proper selection of colored pencils plays a crucial role in coloring a hummingbird realistically
Focusing on the unique features of the hummingbird can enhance the final result
Application of layering and blending techniques helps in achieving a natural texture and color effect
Practicing different color combinations and strokes can improve your skills and result in a vibrant, lifelike hummingbird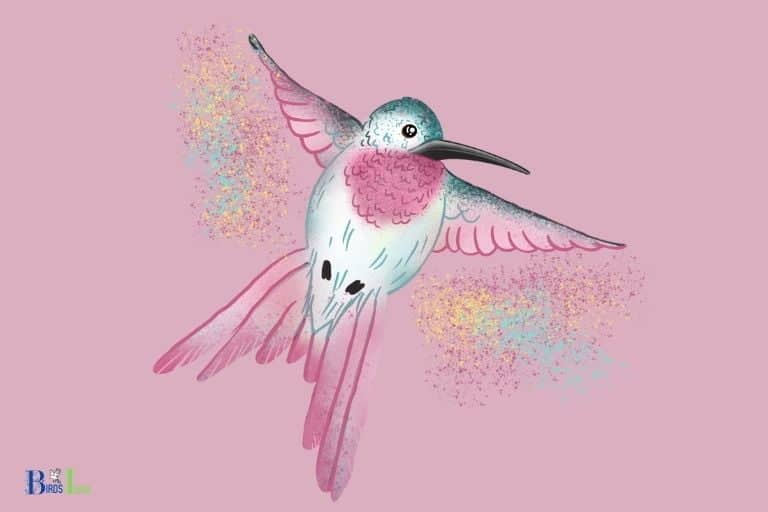 Five Facts About Color a Hummingbird With Colored Pencils
Hummingbirds are known for their vibrant, iridescent colors and can serve as great subjects for practicing with colored pencils (Source: Smithsonian's National Zoo & Conservation Biology Institute)
To begin, it's essential to choose high-quality colored pencils that offer a wide range of shades and pigments, allowing for easy blending and layering (Source: Brighter Craft)
When coloring a hummingbird, one should consider the bird's unique features, such as its long, slender beak, iridescent plumage, and bright throat patch called a "gorget" (Source: The Spruce)
One effective technique for creating a realistic texture with colored pencils involves layering light colors first, followed by gradual application of darker shades and small circular strokes to create a natural feather-like appearance (Source: Faber-Castell)
To achieve a more profound sense of depth in the coloring, using colorless blending pencils or blending solvents can assist in merging multiple layers of colors, creating a smooth and lifelike texture (Source: The Virtual Instructor)
Understanding Hummingbirds: A Brief Overview
Hummingbirds are fascinating creatures that are a delight to color with colored pencils. These little birds are known for their quick movements and are known to be the smallest birds in the world.
If you want to create a beautiful and realistic hummingbird, it is important to understand their anatomy and biology, as well as their colors and textures. We will cover everything you need to know to achieve a perfect colored hummingbird.
Introduction To The Anatomy And Biology Of Hummingbirds
Hummingbirds are unique birds that are distinguished by their small size, colorful feathers, and rapid wing movements. Understanding their anatomy and biology is essential to creating an accurate and visually appealing drawing.
Here are some key points to keep in mind:
Hummingbirds have an elongated beak that is used to reach nectar from flowers.
Their wings can beat up to 80 times per second, allowing them to fly backward, forward, up, down, and even hover in the air.
Their heart rate ranges from 250 to 1200 beats per minute, depending on their activity level.
Hummingbirds have a high metabolism and need to consume half of their body weight in nectar every day to survive.
Understanding The Colors And Textures Of Hummingbird Feathers
Hummingbirds are known for their bright and vibrant colors, which are often used in attracting mates during the breeding season. Each species of hummingbird has a unique color and pattern on its feathers.
Here are some important points to keep in mind when coloring hummingbirds:
Hummingbirds have iridescent feathers that produce a shimmering effect when they catch the light.
The brightness of their colors depends on the angle they are viewed from.
Hummingbirds can also have muted colors, especially on their underside or back feathers.
It's important to observe photos of hummingbirds before coloring them to accurately capture their unique colors and patterns.
Importance Of Observing Hummingbirds Before Coloring Them
Before starting to color a hummingbird, it's important to study them carefully to ensure that your drawing is accurate and realistic.
Here are some reasons why observing hummingbirds is important:
You can notice the unique characteristics of each species, such as their shapes and sizes.
You can observe the color and texture of their feathers and notice any patterns.
You can watch their movements and postures and understand how they interact with their environment.
Creating a colored hummingbird with colored pencils can be an enjoyable experience.
Understanding the anatomy and biology of these little birds, as well as their colors and textures, is essential to creating a realistic and visually appealing drawing.
Make sure to take the time to observe hummingbirds and their unique characteristics before starting to color them.
Preparing Your Workspace: Tools And Materials
When it comes to coloring a hummingbird with colored pencils, it's crucial to have the right tools and materials on hand.
Here are some important things to consider when setting up your workspace.
Choosing The Right Colored Pencils For The Job
Selecting the appropriate colored pencils is the first step in achieving a beautifully colored hummingbird.
Here are some things to think about when making your selection:
Consider the brand of the colored pencils. Different brands have different qualities, such as color intensity, opacity, and texture.
Look for colored pencils with a wide range of colors to give you a lot of options when creating your hummingbird.
Consider purchasing watercolor pencils if you plan to use water to blend and soften your colors.
Keep in mind that colored pencils can be expensive, so choose a set that fits your budget.
Necessary Tools And Materials For Coloring Hummingbirds
Aside from colored pencils, here are some essential tools and materials you'll need:
A pencil sharpener, preferably with a variety of sizes to accommodate different pencil thicknesses
Good-quality paper specifically designed for colored pencils. Look for paper with a weight of at least 80 pounds, as thinner paper may not hold up well to multiple layers of color and blending.
A ruler or straight edge to help you create the hummingbird's precise shape and dimensions.
An eraser, preferably one that is both kneadable and non-abrasive to avoid smudging and damaging the paper.
A blending tool, such as a blending stick or even a cotton swab, to help you achieve a smooth, seamless look.
Setting Up A Productive Workspace
Now that you have everything you need, let's talk about setting up your workspace for optimal productivity.
Find a quiet, well-lit area where you can work without distractions.
Use a comfortable chair that supports good posture to avoid neck and back pain.
Make sure your workspace is clean and clutter-free.
Set your paper on a flat, stable surface to avoid smudging and creasing.
Create a system for organizing your colored pencils by color and shade, so you can easily find the one you need when you need it.
By following these tips for preparing your workspace, choosing the right colored pencils, and using the necessary tools and materials, you'll be well on your way to creating a stunning hummingbird drawing with colored pencils!
Getting Started With Sketching: Techniques And Tips
If you're an art enthusiast and love to draw, then you know how sketches are the backbone of any masterpiece. As such, when it comes to coloring the hummingbird, you must have a good sketch that will portray the necessary characteristics of the bird.
Here are some tips to help you get started with your hummingbird sketching:
Sketching a hummingbird with the correct proportions and features:
Sketching a hummingbird requires a keen eye to capture the bird's proportions and features. Hummingbirds are small, and you should aim to capture their fleshiness, feathers, beak shape and position, and their wingspan.
This can be quite challenging, but as with any other drawing, the more you practice, the better you get.
Tips for properly capturing the intricate details of hummingbirds:
To make your hummingbird art piece stand out, you should capture the intricate details of the bird.
The feathers of hummingbirds are unique, shiny, and bright, and you should aim to capture their beauty in your sketch. Moreover, hummingbirds are highly active, and you should capture their motion in your sketch.
Using reference images to improve your hummingbird drawings:
Even the most seasoned artists will use reference images when sketching or drawing. As such, you can use reference images to improve your hummingbird drawings.
This will help you properly capture the colors, features, and anatomy of the bird, making your art piece stand out. You can also use a mirror to observe your sketch and identify areas that require improvement.
Finally, keep practicing, and don't be too hard on yourself. Practice makes perfect, and with time, you should improve your hummingbird drawing skills.
Coloring Techniques For Hummingbird Feathers: Step-By-Step Guide
Hummingbird feathers are not only beautiful but also quite complex in terms of coloring. If you are new to coloring with colored pencils or want to perfect your hummingbird drawing skills, this step-by-step guide is for you.
In this section, we will discuss different coloring techniques to create realistic textures and patterns on hummingbird feathers.
Understanding How To Create Different Textures And Patterns
Creating unique textures and patterns in your hummingbird drawing can make it stand out from the rest.
Below are some tips to help you create different textures and patterns:
Use tiny, circular strokes to create feather textures. You can vary the pressure on the pencil to create lighter or darker tones.
To create smooth textures, use a light pressure on the pencil and use long, smooth strokes.
To create scaly textures on the hummingbird's feet or branch, use short and thin lines in a zigzag pattern.
For creating patterns, use different colors and shades to fill in specific areas of the hummingbird.
Creating Realistic Gradients And Blending Techniques
Creating smooth gradients and blending techniques can add depth and a more realistic look to your hummingbird drawing.
Here are some tips to help you create realistic gradients and blend colors:
Use a light-colored pencil for the first layer, then apply a darker shade over it. You can then use a lighter-colored pencil to blend the two colors together.
To create a smooth gradient, use tiny circular strokes to blend the colors. Keep your strokes light and even to avoid harsh lines.
Use a tortillon or a blending stump to smoothen harsh lines and to enhance the blending effect.
Tips For Adding Depth And Dimension To Hummingbird Feathers
To give your hummingbird drawing a three-dimensional look, adding depth and dimension is crucial.
Here are some tips to help you add depth and dimension to your drawing:
Use darker colors to create shadows in crevices and below the feather layers.
Add highlights to the tips of the feathers using lighter tones to create a sheen effect.
Use a darker shade around the edges of the feathers to create a separation from the background.
By using the above techniques, you can create a realistic and stunning hummingbird drawing.
Have fun experimenting with colors, patterns, and textures, and you will soon master the art of coloring hummingbird feathers with colored pencils.
FAQ On Hummingbird Drawing
What Are The Best Colored Pencils For Hummingbird Coloring?
The best colored pencils for hummingbird coloring are prismacolor, faber-castell, and derwent.
How Do I Choose The Colors For My Hummingbird Drawing?
When choosing colors for your hummingbird drawing, consider the bird's natural coloration, lighting, and the effect you want to achieve.
Can I Blend Colored Pencils To Create A More Realistic Image?
Yes, blending colored pencils can create a more realistic image. Use a colorless blending pencil or rubbing alcohol on a cotton swab.
How Do I Create Texture In My Hummingbird Drawing?
To create texture in your hummingbird drawing, use stippling, hatching, and cross-hatching techniques with a light hand.
Should I Use A Reference Image When Drawing A Hummingbird?
Using a reference image when drawing a hummingbird is recommended to ensure accuracy in proportions, coloration, and details.
Conclusion
Now that you have learned how to color a hummingbird with colored pencils, the possibilities for creating intricate and beautiful artwork are endless.
Remember to always start with a light sketch and work your way up in layers, blending and shading as you go.
Experiment with different color combinations and textures to make your hummingbird truly unique. With practice and patience, your colored pencil skills will continue to grow and you'll be able to create stunning works of art.
Don't be afraid to try new techniques and push yourself creatively.
Whether you're a beginner or an experienced artist, coloring a hummingbird with colored pencils is a great way to relax and express your creativity.
So grab your pencils and start creating your own colorful world of hummingbirds today!