Why Are Hummingbirds Attracted to Red?
Hummingbirds are naturally drawn to red because they perceive it as a rich source of energy, as it is most commonly found in their favorite nectar-producing flowers. In addition, they may be using it to identify areas where food is plentiful.
Four Reasons Why Hummingbirds Are Attracted To Red:
Red stands out against a backdrop of green and yellow, making it easier for the birds to find the flowers they feed from.
Hummingbirds are attracted to the high sugar content found in red flowers that produce nectar.
Studies show that red is a color that hummingbirds can see most easily, and therefore, are more likely to visit a flower if it's red.
Hummingbirds also use red to remember locations where they've found food before.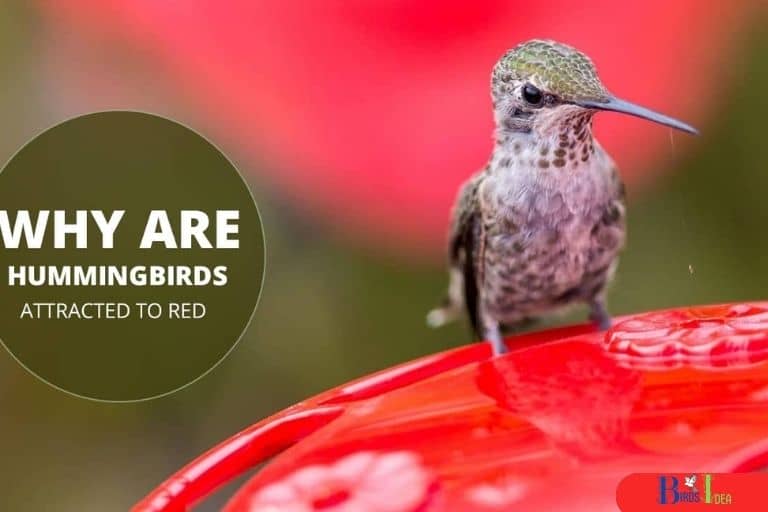 Hummingbirds have evolved over millions of years to become experts at locating food. Red flowers are among their favorite sources of nectar, and thus, they've become naturally drawn to this color.
For hummingbirds, it means more energy, a more efficient foraging process, and a better chance of survival.
DID YOU KNOW
Hummingbirds have evolved to have incredibly fast metabolisms, burning energy at the rate of over 100 meals a day, and they require nectar from flowers to fulfill their diets.
4 Reasons Why Hummingbirds Are Attracted To Red
Hummingbirds are a bright and beautiful sight to behold, but why are they particularly drawn to red?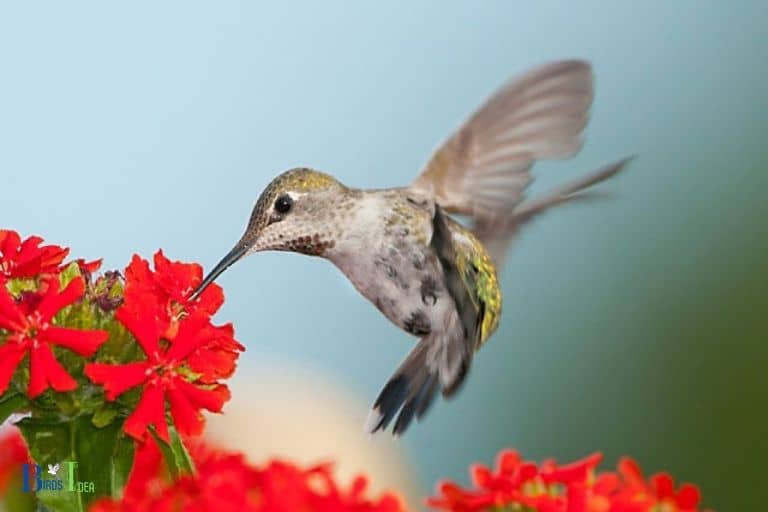 There are several reasons why these birds are so attracted to this color:
Visibility: Red is one of the most visible colors to hummingbirds, so they are more likely to spot it when it's used as part of a feeder, flower, or other food source.
Nutrition: Red is associated with many sources of nectar and other food sources. This means hummingbirds tend to be drawn to red when they're looking for sustenance.
Comfort: Hummingbirds may be attracted to the color red because they feel comfortable in its presence. Red flowers and feeders can provide a safe haven for the birds when they're seeking shelter.
Territoriality: Red is often associated with dominance in the hummingbird world, so males may be attracted to it as part of a display of power.
Overall, hummingbirds are drawn to red for a variety of reasons. From visibility to nutrition to comfort and territoriality, red is a powerful tool for attracting these birds. Feeders and flowers in shades of red are sure to be popular among hummingbirds in your area.
How Red Flowers Provide Rich Sources of Energy
Red flowers not only brighten up our outdoor spaces and homes, but they also provide us with a great source of energy.
Red flowers have a variety of vitamins and minerals that make them an ideal source of fuel for our bodies.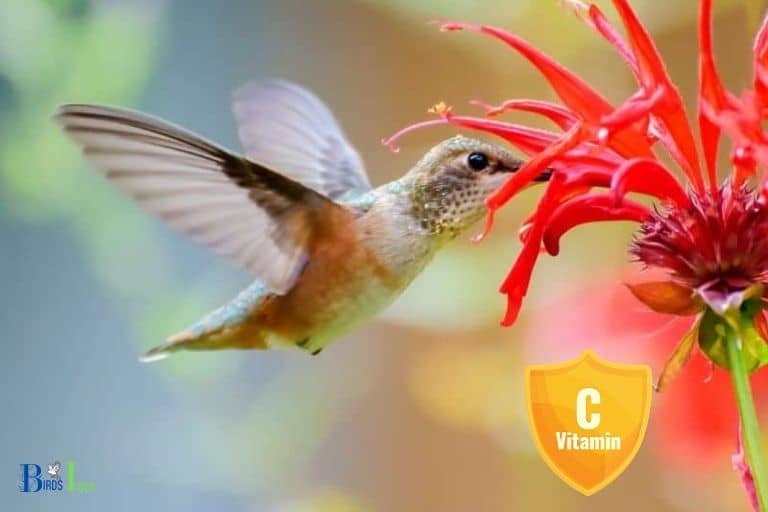 Here are some of the benefits of red flowers as a source of energy:
Rich in antioxidants:
Red flowers are loaded with antioxidants, which are essential for protecting our cells from damage caused by free radicals. Antioxidants help to reduce inflammation and prevent disease.
High in Vitamin C:
Vitamin C is a powerful antioxidant that helps to support our immune system and protect against infections like the common cold. Red flowers are a great source of this vitamin, and can help keep us healthy.
Good source of fiber:
Red flowers are an excellent source of dietary fiber, which helps to keep our digestive system functioning properly and aids in weight loss.
Natural energy booster:
Red flowers contain a variety of nutrients that can help to boost our energy levels and reduce fatigue. They can also help to improve mental clarity and focus.
Overall, red flowers can provide us with a rich source of energy and nutrients that can help to improve our health and wellbeing. They are a great addition to any diet and can help us stay healthy and energized.
Why Red Stands Out Against Other Colors
Red is a color that stands out amongst other colors for a variety of reasons. It is one of the three primary colors, making it a strong and vibrant hue. Additionally, it is a color often associated with passion, love, and strength.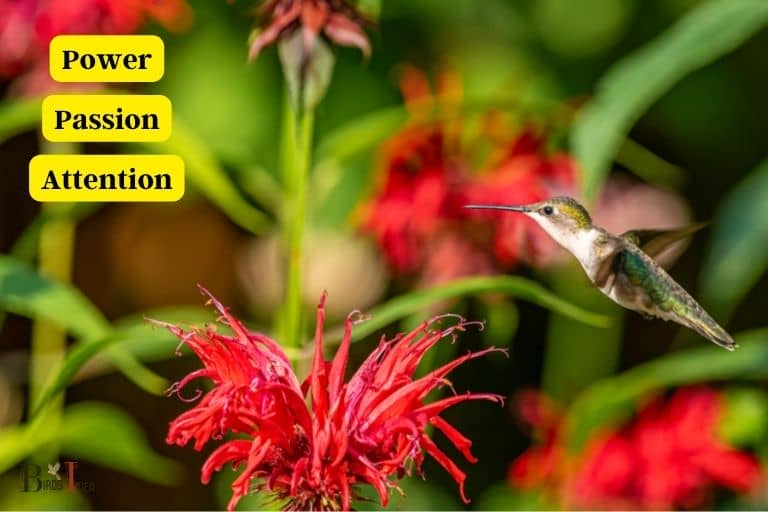 Here are some reasons why red stands out from the rest:
Power: Red is a color of power, strength, and energy. It can signify authority and is often used in uniforms and logos to signify power and energy.
Passion: Red is a color of passion and love. It is often used in romantic settings to signify love and connection.
Attention: Red is a very noticeable color and is often used to draw attention to something. It can be used in marketing to draw the eye and is often used to signify danger.
Overall, red stands out because of its vibrancy, power, passion, and attention-grabbing properties. It is a strong, vibrant color that is used in a variety of settings to signify different meanings.
How Hummingbirds Use Red To Remember Locations
Hummingbirds rely on the color red to help them remember location, especially when it comes to the sources of their food. The bright, distinct color helps them recognize where they can find nectar-rich flowers.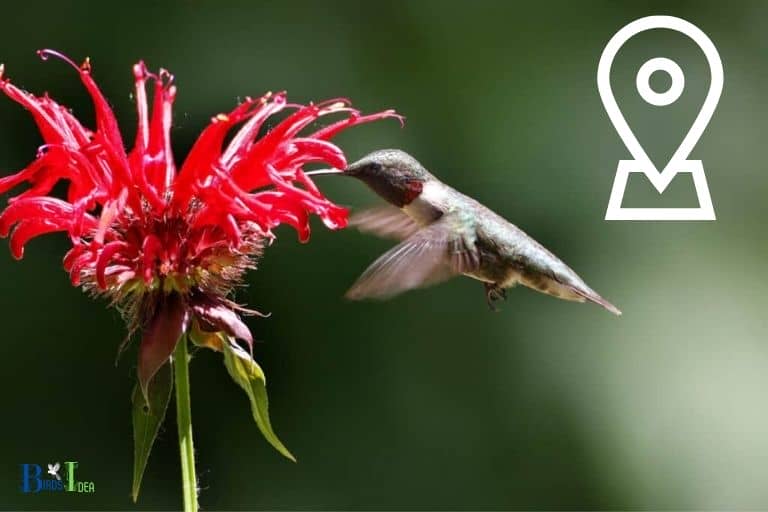 Here are some ways hummingbirds use red to remember locations:
Hummingbirds can recognize red as a sign of food sources from far away. When they see a bright red patch, they know they can find food nearby.
Hummingbirds rely on red to remember where they last found a food source. They can recall the color and location to go back for more.
Hummingbirds use red to determine the quality of a food source. The brighter the color, the better the quality of nectar.
Overall, the color red is an important tool for hummingbirds. It helps them remember locations and helps them distinguish between different food sources.
The Evolution Of Hummingbirds To Be Experts At Locating Food
Hummingbirds are small, yet mighty birds that have evolved from their ancestors in order to become expert nectar foragers.
Their bright feathers and seemingly endless energy make them a wonder to watch, but what is even more remarkable is their ability to locate food.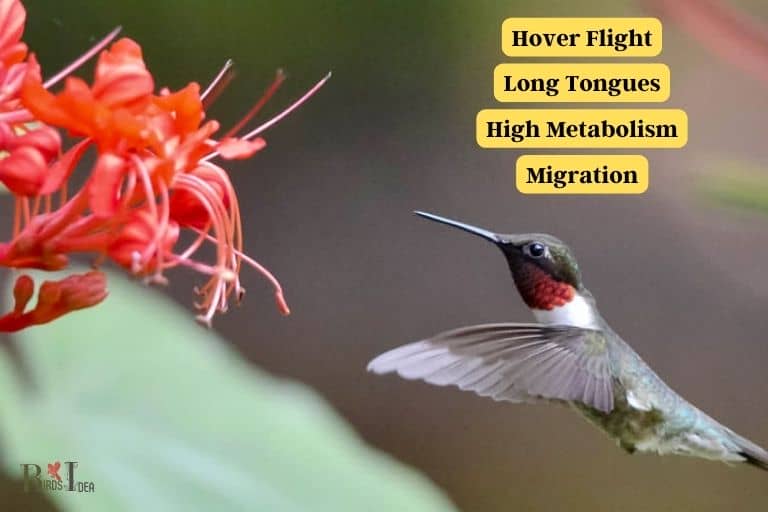 Through the process of natural selection and adaption, hummingbirds have developed several amazing traits which help them forage for food:
Hover Flight: Hummingbirds can hover in one spot and even fly backwards. This allows them to access hard-to-reach nectar sources without wasting energy flying around.
Long Tongues: Hummingbirds have long, tubular tongues that they use to suck up nectar. The tongue is split at the end, allowing them to reach into deep flowers and extract more nectar in one sip.
High Metabolism: Hummingbirds have a very high metabolism which allows them to take in a large amount of food in one day. This helps them to survive periods of food scarcity, as they can store more energy in their bodies for later use.
Migration: Hummingbirds have the ability to migrate great distances in order to find food. This helps them to continually access new sources of nectar, which is especially important during times when their normal food sources have become scarce.
How Red Flowers Provide The Most Nutritious Nectar
Red flowers are known to be the most nutritious type of nectar for bees and other pollinators to get much-needed energy. Here are the primary benefits of red flower nectar: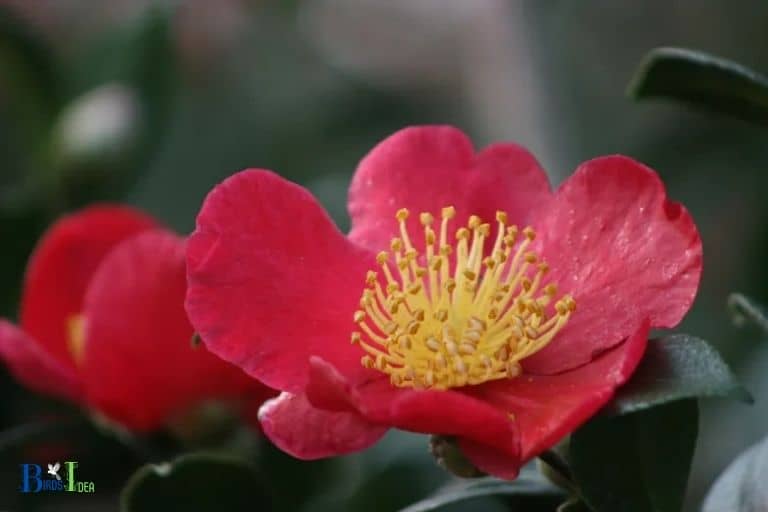 Rich in sugars: Red flowers offer a high concentration of valuable sugars, making them an ideal source of energy.
Abundant in nutrients: Red flowers contain a number of beneficial micronutrients which provide nutrition to pollinators. This includes antioxidants, polyphenols, and minerals like zinc and magnesium.
Easy to access: Red flowers are easy to find in many environments, making them an accessible source of nutrition for pollinators.
Red flowers are an essential source of nutrition for bees, butterflies, and other pollinators. Without red flower nectar, pollinators would have a difficult time finding the essential energy and nutrients they need.
The abundance of valuable nutrients and easy-to-access nature of red flower nectar make it a crucial source of sustenance for our pollinator friends.
How The Color Red Benefits Hummingbirds
Hummingbirds have vivid colors, particularly red, that they use to attract mates, protect their territories and as a warning to predators. Red is an important color for hummingbirds, and there are several ways that it benefits them.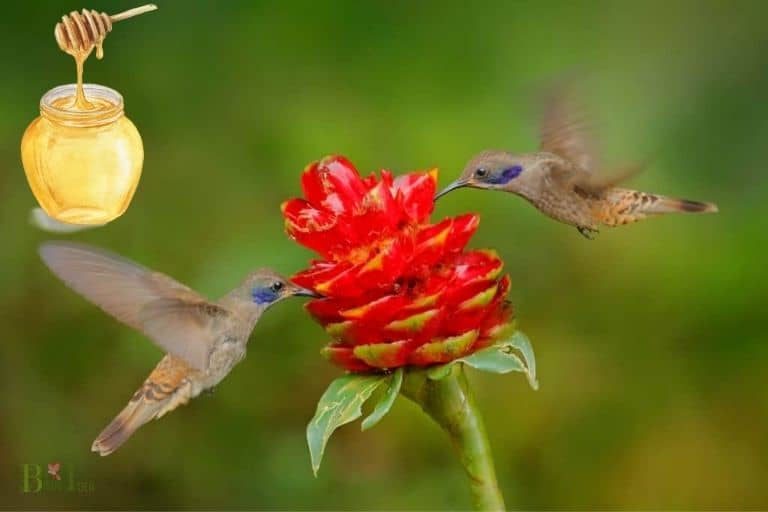 Red stands out against green foliage, allowing the birds to be seen more easily.
The color red scares away potential predators, as it serves as a warning sign to stay away.
Male hummingbirds use the color red to attract potential mates.
Red color is also used by hummingbirds to protect their territories, as it shows other birds their boundaries.
Hummingbirds have evolved to use the color red, as it provides a variety of benefits that help them survive in their environment.
Red is a vibrant color against the green foliage, and it serves as a warning to predators. It can also be used for mating and territory protection.
By understanding the benefits of the color red to hummingbirds, we can appreciate their amazing adaptations and the role that color plays in their survival.
FAQ
What makes Hummingbirds attracted to red?
Hummingbirds are attracted to the color red because they are attuned to the color range of brightly colored flowers, which many hummingbirds feed on.
Hummingbirds also have an excellent ability to perceive colors, including red, which makes them naturally drawn to the color.
Do Hummingbirds prefer shades of red?
Yes, hummingbirds tend to be attracted to bright, vibrant shades of red since they are more visually stimulating than more muted colors.
They also appear to prefer reds that are closer to the orange end of the spectrum.
Are Hummingbirds deterred by other colors?
No, hummingbirds are not generally deterred by other colors. While they may be more attracted to red, they are capable of distinguishing between colors and may be drawn to certain bloom colors in certain environments.
What other factors do Hummingbirds take into consideration when seeking food?
Hummingbirds may have preferences when it comes to colors, but they also take other factors into consideration when seeking food.
Hummingbirds will also consider the shape, size, and fragrances of flowers when seeking food, in addition to the color.
Are Hummingbirds drawn to man-made red items?
Yes, Hummingbirds can be drawn to man-made red items such as artificial flowers, bird feeders, or plants in the garden.
Man-made red items may be attractive to hummingbirds as they perceive them as potential feeding spots.
Conclusion
Hummingbirds are naturally attracted to the color red due to its brightly contrasting color against foliage, the high sugar content of many red flowers, the color's visibility to hummingbirds and its ability to help hummingbirds remember successful foraging spots.