How to Make a Hummingbird Costume: Simple Steps!
To make a hummingbird costume, you will need materials for the body, wing and tail feathers, beak, and headpiece, as well as sewing and craft supplies.
A hummingbird costume is a creative and colorful outfit that can be worn for various occasions such as Halloween, costume parties, or theatrical performances. It requires some basic sewing and crafting skills, but with a little time and effort, you can create a stunning and unique costume that will impress your friends and family.
Selecting appropriate materials and colors
Crafting the body of the costume
Designing and sewing the wing and tail feathers
Making the beak and headpiece
Selecting appropriate materials for your hummingbird costume is essential for achieving the desired look. Consider using lightweight fabrics such as chiffon or tulle in bright, iridescent colors.
Additionally, you can incorporate sequins, beads, or other embellishments to mimic the shimmering appearance of a hummingbird's feathers. Pay attention to the specific species of hummingbird you want to emulate, as their colors and markings vary greatly.
5 Steps to Create a Hummingbird Costume
| | | |
| --- | --- | --- |
| Step | Description | Materials Needed |
| 1 | Choose the base | Leotard or t-shirt and leggings in a bright color, preferably green or red |
| 2 | Create the wings | Cardboard or foam sheets, scissors, colorful craft feathers, hot glue gun, elastic bands |
| 3 | Decorate the body | Fabric paint, fabric markers, sequins, and/or rhinestones |
| 4 | Design the headpiece | Headband, craft feathers, pipe cleaners, felt, hot glue gun |
| 5 | Add finishing touches | Optional: beak accessory such as a paper cone or foam piece, face paint, hummingbird nectar prop |
5 Steps to Create a Hummingbird Costume
Key Takeaway
Creativity and imagination play a major role in designing a hummingbird costume
Attention to detail, such as feathers and colors, greatly enhances the costume's authenticity
Ensuring the costume is comfortable to wear is essential for an enjoyable experience
The crafting process can be an enjoyable bonding activity for friends or family members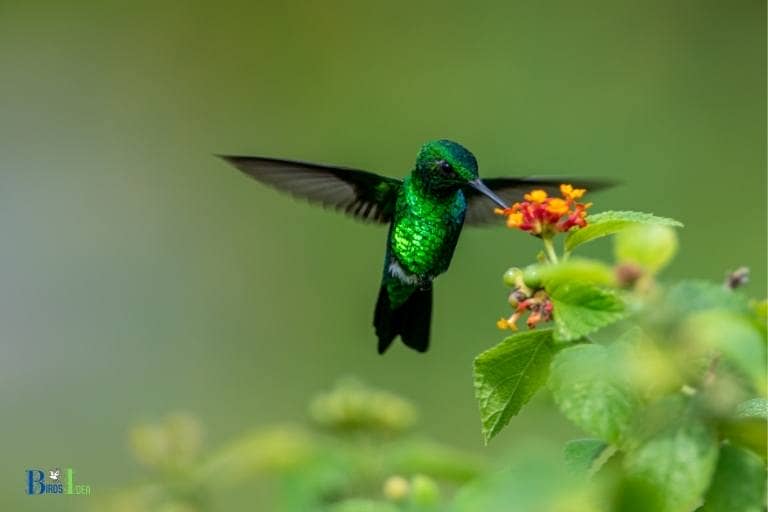 Five Facts About: Hummingbird Costumes
Hummingbirds are known for their bright, iridescent colors and fast wing movement, which makes them an interesting and unique choice for a costume. (National Geographic)
A hummingbird costume typically features a colorful cape or wings to imitate the bird's rapid flapping motion, often using tulle, feathers, or fabric to create a realistic appearance. (CraftyMorning.com)
The headpiece or hat can be designed to mimic a hummingbird's head and beak, using materials like felt, craft foam, or even a baseball cap as the base. (Instructables.com)
One approach to create a visually stunning hummingbird costume is to utilize LED lights or glow sticks within the layers of the costume, adding an eye-catching effect in low-light settings. (Adafruit.com)
To fully represent the hummingbird's characteristics, some costume designers may opt to include flower accessories as part of the costume, representing the hummingbird's nectar-rich food sources. (Motherearthnews.com)
Materials
If you're looking to make a hummingbird costume, the materials you'll need can easily be found at craft stores, dollar stores, or online shops.
Here is a comprehensive list of necessary materials to get you started:
Feathers
Different colors of feathers
Large feathers for wings
Small feathers for a tail
Feathers for the mask's beak
Glitter And Sparkly Materials
Glitter foam sheets, available in different colors
Glitter paints in various shades
Sparkly tulle or netting for the tutu
Shiny sequins for decoration
Ribbon And Tulle
Tulle for the tutu skirt
Wide, colorful ribbon for the wings
Thin ribbon for the headband
Wire
Thin wire to make the hummingbird's legs
Steel wire for shaping the wings
These materials are essential for the hummingbird costume, but feel free to add anything extra to make it unique. Don't forget to check the dimensions of each material before buying them. Remember, most materials can be found at a craft store, dollar store, or online shop.
Design Inspiration
The hummingbird is an enchanting bird, with its vibrant colors and graceful poise. Creating a costume based on this majestic creature is a fantastic way to add an extra special touch to any costume party or halloween event.
Provide A Source Of Inspiration For The Hummingbird Costume
When it comes to inspiration, one can find a wealth of information from different sources such as books, the internet, and tv shows.
Online platforms such as pinterest and instagram are excellent sources of inspiration, with tons of hummingbird images and costumes to choose from.
Watching nature documentaries can give you additional insights about the hummingbird's behavior and habitat. Drawing ideas from these sources will give you an informed starting point for your hummingbird costume design.
Offer A Few Design Ideas Based On Real Hummingbird Species With Vivid Colors And Unique Patterns
With over 320 species of hummingbirds known around the world, you can pick one or several of these species to base your costume on.
Here are some design ideas based on real hummingbird species with vivid colors and unique patterns:
Broad-billed hummingbird:
A turquoise green top, blue-grey chest, and orange-red feathers under the wings.
Black-throated mango:
A black throat, green forehead, and brown body with flash green under the tail.
Rufous-tailed hummingbird:
A brown back, green chest, and a rust-colored tail.
With these ideas, you can mix or match the colors or patterns to create your unique hummingbird costume.
Encourage Readers To Choose Their Own Design Elements Based On Personal Taste And Creativity
The main idea behind creating a hummingbird costume is to be creative with the design elements. You can add some sparkle, color, or pattern to the costume to make it more visually appealing.
Also, consider adding some accessories, such as a beak, wings, or tail, to enhance the costume's hummingbird look.
Encourage readers to be imaginative and innovative by tweaking some design elements based on their personal taste and creativity. Remember, having fun is the primary goal.
By following these tips, you can be assured of creating a hummingbird costume that will stand out from the rest.
Step-By-Step Instructions
There's something enchanting about hummingbirds – their vibrant colors, delicate wings, and their unique ability to hover in the air. If you're looking for a fun and creative halloween costume, why not make a hummingbird costume?
You'll display a unique and whimsical look on halloween night, and enjoy the opportunity to show off your creative skills.
This blog post will offer detailed instructions on how to build the costume from scratch, breaking down the process into easy steps that anyone could follow. We'll also include images to illustrate the steps along the way.
Gather The Materials
Before we start building the costume, let's make sure we have everything we need:
Glue gun and glue sticks
Scissors
Foam sheet paper
Colored felt
Elastic straps
Black marker
Craft wire
Headband
Creating The Wings
The wings are the most crucial aspect of your hummingbird costume, giving it the unique look it deserves.
Let's start by creating the wings:
Draw the shape of the wings on the foam sheet paper. Use a black marker to outline it. Keep in mind that hummingbirds' wings are long and narrow, tapering off to a point.
Cut out the wings, following the outline you drew in step one. Be careful not to crush or bend the wings.
Cover one side of the wings with colored felt, trimming down any edges.
Take the craft wire and bend it into a half-moon shape. Attach this to the underside of the wing where it starts to taper off. It should be secured firmly with the glue gun.
Use elastic straps to secure the wings to your back. Measure the straps accordingly to your size, and attach them to the top and bottom of the wings using glue.
Creating The Tail
The tail helps create a balance for the costume and makes it look even more realistic.
Here is how to create your hummingbird's tail:
Cut out triangles from the foam sheet paper, making sure they are equal in size.
Choose a colored felt and cover the surface of the triangles, securing it with glue.
Attach the triangles together with glue from their shorter sides, forming a long tail.
Use elastic straps to attach the tail to your waist, using glue to secure the straps to the tail.
Creating The Beak
The beak is the most prominent feature of the hummingbird, defining it unmistakably.
Here's how to create your hummingbird's beak:
Using foam sheet paper, draw the shape of your hummingbird's beak.
Cut out the beak and cover it with felt fabric, securing it with glue.
Take the headband and glue the beak onto it.
Finalizing The Look
Now that you have completed each part of the hummingbird costume, it's time to finalize the look. You can use vibrant colors to decorate your costume and make it more attractive.
Remember to wear appropriate clothing that matches the costume, and consider adding colorful makeup to finish the look.
Creating a hummingbird costume may seem like a daunting task but follow these simple, step-by-step instructions, and you'll be well on your way to having the most unique and creative costume at any halloween party. So, get ready to spread your wings and have fun!
FAQ For How To Make A Hummingbird Costume
How Do I Start Making A Hummingbird Costume?
Start by gathering materials like feathers, fabric, glue, and scissors. Then sketch a design and start cutting and attaching the materials.
What Materials Do I Need To Make A Hummingbird Costume?
You'll need feathers, fabric, glue, scissors, a sewing machine, thread, wire, and a headband.
Can I Make A Hummingbird Costume Without Sewing?
Yes, you can use glue or safety pins to attach the feathers and fabric together.
What Colors Should I Use For A Hummingbird Costume?
Hummingbirds come in a variety of colors, but commonly, green, purple, and pink colors are used for the costume.
How Long Will It Take To Make A Hummingbird Costume?
It depends on your skill level and the complexity of the design. It can take anywhere from a few hours to a few days.
Conclusion
Creating a hummingbird costume is a fun and engaging activity that anyone can enjoy. From designing the wings to crafting a beak, the possibilities are endless. But remember, attention to detail is key when replicating this delicate yet majestic bird.
Using different shades of pinks and purples, you can capture the vibrant colors of their feathers and make your costume stand out.
Adding glitter and intricate designs to the tail and wings will make your costume sparkle and shine in the sunlight.
With a little creativity and some basic materials such as cardboard, wire, and feathers, you can create a unique hummingbird costume that will leave everyone in awe. It's a perfect costume for halloween parties, nature-themed events, or just a fun dress-up day.
So, grab your supplies, and let your imagination fly. Create a hummingbird costume that will make you the center of attention!