What Are Hummingbirds Good For: 6 Benefits!
Hummingbirds are essential to our environment, providing important pollination services many plants would otherwise not have access to.
Hummingbirds are known for their small size and rapid wing-beating.
They feed on the nectar of flowering plants, and in the process of feeding, they inadvertently carry pollen from flower to flower, hence aiding in pollination.
This cross-pollination is essential for the survival of many plants.
Additionally, they consume small insects and spiders, helping to manage those populations in their habitats.
Hummingbirds have a unique role in the natural world:
Hummingbirds are important pollinators, providing valuable services to many plants.
They are excellent indicator species that help us detect changes in our environment.
Hummingbirds have a unique predatory niche, filling a gap in the food chain that other animals cannot.
Their presence is used to measure the health of certain ecosystems and the bird species in them.
Hummingbirds' ecological impact is often misunderstood, yet they are an integral part of the natural world.
They provide a unique service in their pollination role, and their role as an indicator species helps us monitor the health of the environment.
Hummingbirds play a valuable part in the health of our ecosystems, ensuring our planet remains balanced and beautiful.
6 Benefits of Hummingbirds with Description
| | |
| --- | --- |
| Benefits of Hummingbirds | Description |
| Pollination | Hummingbirds help to pollinate flowers while they collect nectar, aiding in plant reproduction. |
| Insect Control | They consume a large number of insects daily for protein, helping to control these populations. |
| Biodiversity Indicator | They are important indicators of biodiversity and ecosystem health due to their sensitivity to environmental changes. |
| Scientific Research | They are unique subjects for research in evolutionary biology and animal physiology due to their special traits such as flight speed and metabolism. |
| Ecotourism | Their beauty and unique behaviors attract bird watchers and tourists, contributing to local economies. |
| Cultural Significance | They have important symbolic roles in different cultures, from being seen as messengers to symbols of resilience and joy. |
6 Benefits of Hummingbirds with Description
Key Takeaway
Hummingbirds play a critical role in the ecosystems as they are essential for pollination.
The high metabolism of hummingbirds makes them an effective biological control agent by feeding on harmful insects.
The fascinating flying ability and beautiful appearance of hummingbirds make them a symbol of joy and symbolize resilience in many cultures.
Hummingbirds, especially their migration, are often studied in scientific research, contributing to our understanding of animal behavior and physiology.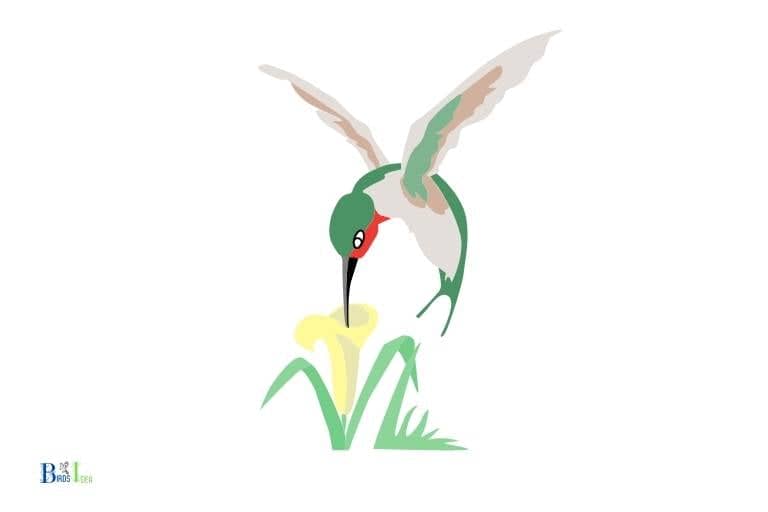 Five Facts About: Hummingbirds Good
Hummingbirds are known as some of the smallest bird species in the world with the smallest one, the bee hummingbird, measuring only 2.2 inches long. (Source: Defenders of Wildlife)
Due to their specialized long beak and tongue, hummingbirds can reach the nectar of plants, which is crucial for pollination. They pollinate nearly 7,000 plant species worldwide. (Source: Pollinator Partnership)
Hummingbirds are renowned for their speed and agility. They can fly up to 30 mph and their wings can beat at up to 80 times per second. (Source: National Geographic)
Despite their small size, some species of hummingbirds migrate over 2,000 miles, from Alaska to Mexico, twice a year. This migration is still a mystery to scientists and a topic of ongoing research. (Source: Smithsonian Migratory Bird Center)
Hummingbirds consume around half of their weight in sugar every day and can visit hundreds of flowers in a day to meet their calorie needs. They also feed on insects and spiders for protein, thereby controlling the pest population. (Source: Audubon Society)
What Do Hummingbirds Eat?
Hummingbirds feed primarily on nectar and insects, which they capture in mid-air or pick from flowers and other plants. They typically eat 1.5 to 3 times their body weight in food each day.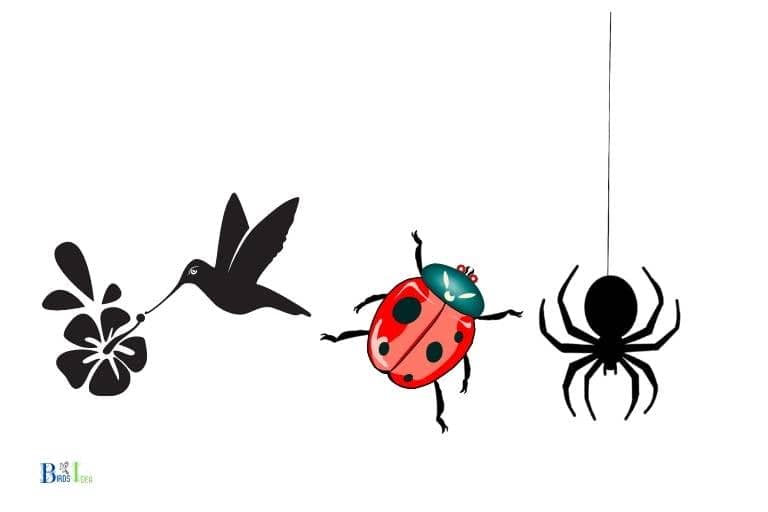 The main diet of hummingbirds consists of flower nectar, small insects and spiders, fruit juices, tree sap, and pollen.
Hummingbirds also feed from hummingbird feeders, that generally contain a solution of four parts water to one part sugar. Additional nutrition can also come from protein supplements in some feeders.
What Are Hummingbirds Used For?
Hummingbirds are used for a variety of purposes, such as pollination, to disperse seeds, and to provide enjoyment to people watching them.
They are also an ecologically important species for the many insects, nectar sources, and other food sources they consume during their lifetime.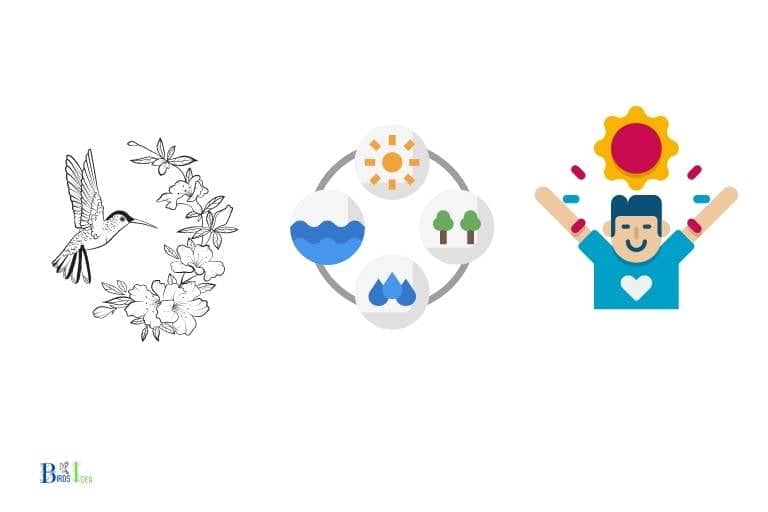 They have been used in research to study animal behavior and adaptation, as well as to show the effects of climate change on species.
Additionally, hummingbirds are the national bird of many countries, including Colombia, Costa Rica, Ecuador, and Venezuela, and have often been used as symbols of national pride.
Benefits of hummingbirds:
Pollination: A major role for hummingbirds is pollination. They feed on nectar from flowers and during that process, pollen sticks to their bodies and is then transferred to other flowers, assisting in their reproduction.
Ecosystems: Hummingbirds are an important part of many ecosystems. They feed on the small insects found in their habitats and help to manage their populations. In addition, they evidence the effects of climate change on species, providing valuable insights to researchers.
Enjoyment: Watching hummingbirds in their natural habitat can bring joy to people of all ages. Their vivid colors and humming sound are both pleasing for us to watch and listen to.
National bird: Many countries regard the hummingbird as an official symbol of their culture and heritage. This can be used to bring people closer together in shared experiences.
How Do Hummingbirds Survive?
Hummingbirds are capable of surviving in a wide range of habitats, from deserts to rainforests. They use their rapid flight and strong hovering ability to reach food sources, escape predators, and find shelter.
In order to survive, hummingbirds need access to food, protection from the elements, and protection from predators.
To find food, hummingbirds feed mainly on nectar and insects and hunt actively in the environment using their long, slender beak.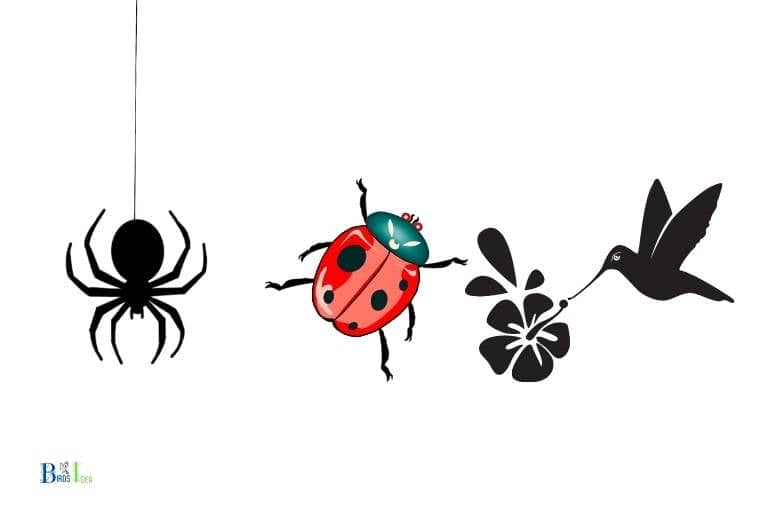 To find shelter, they will nest in bushes and trees. To protect themselves, they make use of camouflage, rapid flight, and use their sharp beak and claws as weapons.
Their high metabolism also helps them survive their fast-paced lifestyle by allowing them to quickly convert food into energy.
What Are The Benefits of Having Hummingbirds?
Having hummingbirds can be incredibly beneficial, both ecologically and aesthetically.
Hummingbirds help to maintain a healthy balance in the environment, by actively pollinating flowers and plants which help to propagate ecosystems.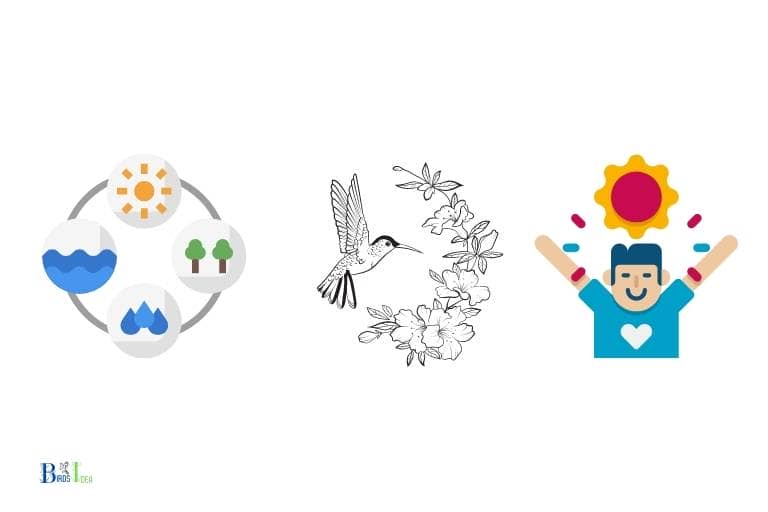 They also play a role in controlling pest populations, as they feed on insects, spiders and insects eggs.
Physically, hummingbirds are an enchanting and captivating sight, possessing jewel-like feathers in glorious color and shimmering iridescent hues.
Video On What Are Hummingbirds Good For
Here are some of the main benefits of having hummingbirds:
Pollination – Hummingbirds play a key role in the pollination process, providing a vital service to plants and flowers.
Scenic Beauty – Hummingbirds are a beautiful addition to any garden or outdoor area.
Natural Pest Control – Hummingbirds feed on pests and insect eggs, which help to maintain pest populations in check.
Bird Watching – Watching Hummingbirds can be a wonderful leisure activity, providing relaxing and enjoyable viewing.
Physical Fitness – Hummingbird feeders need to be refilled and monitored regularly, providing good physical exercise.
Mental Stimulation – Observing and caring for hummingbirds can be an enjoyable activity, providing a sense of accomplishment.
Educational – Watching hummingbirds can be an educational activity, teaching children about the science of ecology and entomology.
Do Hummingbirds Have Any Predators?
Yes, hummingbirds have a variety of predators. These include other birds such as jays, hawks, crows, and even squirrels.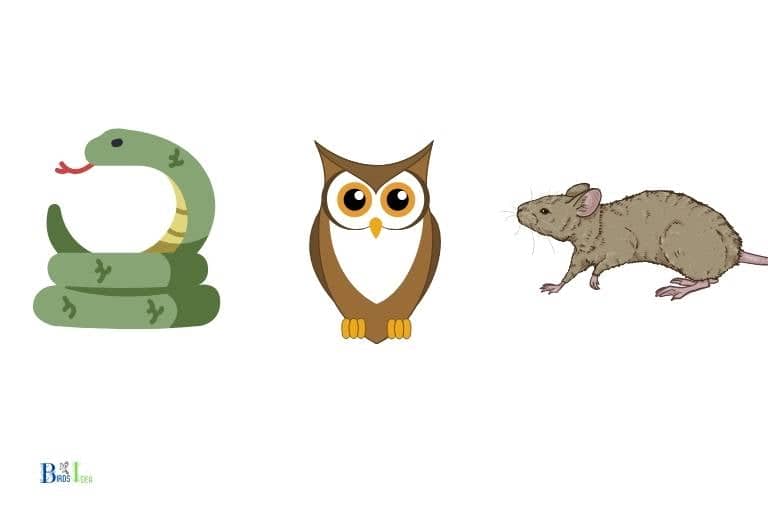 They may also be preyed upon by snakes and cats. Other potential predators are reptiles, rodents, raccoons, and frogs.
In addition, window strikes, fire ants, and window decals can be fatal to hummingbirds.
Factors that affect the safety of hummingbirds include:
Predators: As mentioned above, hummingbirds are vulnerable to a number of predators, from other birds and animals, to reptiles and rodents, to insects.
Window Decals: These can confuse hummingbirds and cause them to crash into windows in an attempt to escape.
Environmental Factors: Hummingbirds are also vulnerable to weather changes and general environmental stresses, including drought and heavy rain.
Predators: As mentioned earlier, hummingbirds can be hunted by other birds, cats and other animals.
Living Conditions: Unfavorable living conditions may make hummingbirds more vulnerable to predators and environmental threats.
Conservation Efforts: Conservation efforts, such as predators and pesticide reduction, can help protect hummingbirds in the wild.
Light Pollution: Lights near hummingbird feeders can attract other predators that can hunt the birds.
What Are The Different Types of Hummingbirds?
Hummingbirds are a family composed of more than 350 species.The two most widespread groups are the hermits, which live in the Atlantic forests of South America, and the brilliants, which are found in Mexico, Central American and North America.
Some North American species include the ruby-throated hummingbird, the calliope hummingbird, and the black-chinned hummingbird.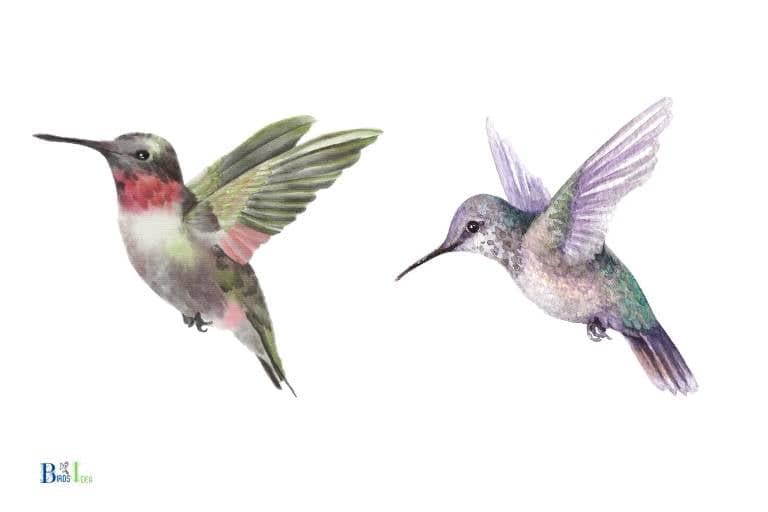 In South America, species include the violet-capped woodnymph, the white-necked Jacobin, the ruby-topaz hummingbird, and the rufous-breasted hermit.
Other types of hummingbirds found in the Americas include the crowned woodnymph, the rose-throated becard, and the sapphire-spangled emerald.
There are also species of hummingbirds found in regions of Asia, Africa and South Pacific.
How Are Hummingbirds Adapted To Their Environment?
Hummingbirds have evolved several adaptations to help them thrive in their environment. These adaptations include a small, light-weight body, specialized wings, an ovipositor and a long, slender bill.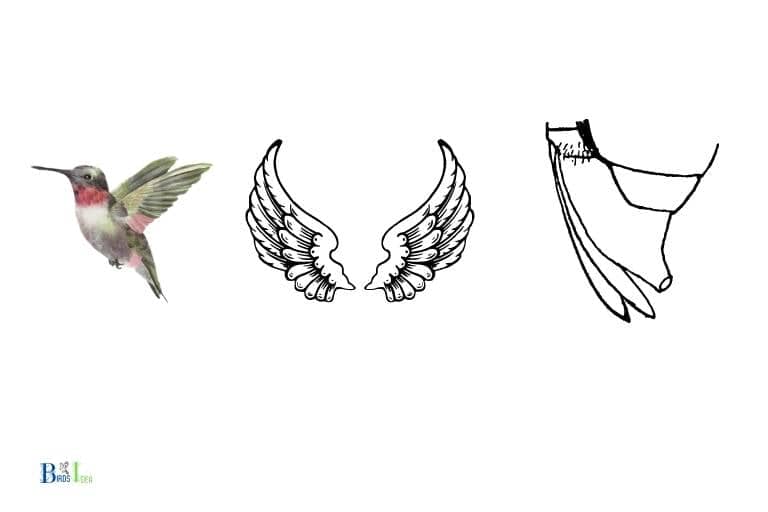 The small size of their bodies allows hummingbirds to fly quickly and change direction easily, while their wings allow them to hover in midair. They also have a long, slender bill, which helps them access nectar and pollen from flowers.
An ovipositor located at the tip of their bills lets them eat without being stung by insects. Finally, their feathers are specially divided to help maintain steady and efficient flight.
What is The Lifespan of a Hummingbird?
The lifespan of a hummingbird can range from 3-12 years depending on the species.
Many species tend to live longer if they are nesting in a safe and protected environment with access to plenty of food, water and nesting material.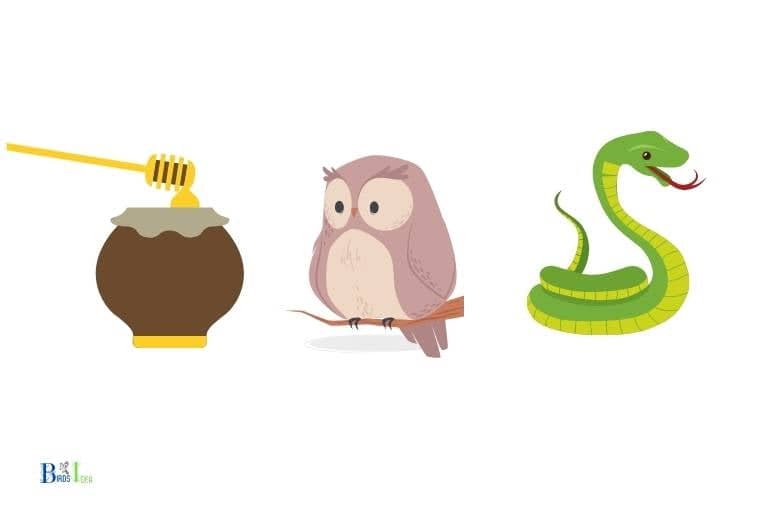 The oldest known hummingbird in nature was over 13 years old in 2020. In captivity, some species have been known to live up to 15 or 20 years with proper care.
Factors that affect the lifespan of a hummingbird include:
Access to food and water: Hummingbirds rely on nectar for sustenance, and need to feed often. Having an abundance of flowers in your garden will ensure a hummingbird is always getting the nutrients it needs.
Available nesting material: A hummingbird needs plenty of nesting material to construct its nest, so keeping natural materials in your garden such as twigs, feathers, lichen and moss is beneficial for their health.
Protection from predators: Protecting a hummingbird from predators is key for a long life, as hawks and other birds of prey can quickly and easily take it down.
Vitamin and mineral-rich diet: Hummingbirds need a diet rich in vitamins and minerals such as protein and fat, to stay strong and healthy.
FAQ of What Are Hummingbirds Good For
What do hummingbirds eat?
Hummingbirds mainly feed on nectar from flowers, as well as small insects and spiders. They are also sometimes fed sugar water from hummingbird feeders.
Where do hummingbirds live?
Hummingbirds are found mainly in the Americas, from Alaska and Canada to Tierra del Fuego, but some species can be found in Asia.
Are hummingbirds migratory?
Yes, most hummingbird species are migratory and can travel hundreds of miles in a single year.
How fast do hummingbirds fly?
Hummingbirds can fly up to 27 mph and can hover in the air in one spot thanks to the rapid beating of their wings.
What are hummingbirds good for?
Hummingbirds are important pollinators and help to spread the seeds of plants they feed from. They also offer a unique and important aesthetic, adding beauty and life to the environment around them.
Conclusion
Hummingbirds are invaluable to our environment, providing important pollination services, excellent indicator species, and a unique role in the food chain.
They are an integral part of the natural world and must be protected in order to ensure our planet remains balanced and beautiful.