How to Make a Clay Hummingbird? 9 Steps!
To make a clay hummingbird, follow these steps: gather materials, create the basic body shape, add wings and tail, sculpt the head and beak, add details, and let it dry or bake it.
Making a clay hummingbird involves using clay or polymer clay to create a three-dimensional sculpture of the bird.
By following a step-by-step process, you can create a realistic and artistic representation of a hummingbird that you can display as a decoration or give as a gift.
Choose the right type of clay
Shape the hummingbird's body
Create wings, tail, and other features
Add intricate details for realism
To begin, choose the right type of clay for your project; polymer clay is ideal for its durability and ability to hold fine details.
Next, shape the hummingbird's body by rolling out a small ball for the torso and a teardrop shape for the lower body. Attach the teardrop to the ball, blending the edges for a seamless connection.
Create the wings, tail, and other features by rolling out thin, flat pieces of clay and cutting them into the desired shapes; attach them to the body using a toothpick or small tool for precision.
To add intricate details for realism, use a pointed tool or needle to gently sculpt the feathers, eyes, and other fine features on your hummingbird.
Finally, let the clay air dry or bake it according to the clay manufacturer's instructions to harden your creation.
9 Steps to Make a Clay Hummingbird
| Step | Materials Needed | Instructions |
| --- | --- | --- |
| 1 | Clay, water | Soften the clay by adding water, then knead it thoroughly until it is soft and pliable. |
| 2 | Rolling pin, knife | Roll out the clay into a flat sheet approximately 1/4-inch thick. |
| 3 | Pencil or pen, reference image | Use a pencil or pen to sketch a hummingbird shape on the clay slab, using a reference image if necessary. |
| 4 | Clay carving tools, needle tool | Cut out the hummingbird shape from the clay slab using clay carving tools or a needle tool, and remove excess clay. |
| 5 | Overhead projector (optional), reference image | If desired, use an overhead projector to project the reference image onto the clay hummingbird, making it easier to trace details and add texture. |
| 6 | Clay texturing and sculpting tools | Add texture and details to the hummingbird, such as feathers, eyes, and beak, using clay texturing and sculpting tools. |
| 7 | Damp sponge, clay slip (optional) | Smooth out any rough edges with a damp sponge, and if desired, add a bit of clay slip to help blend the texture and details. |
| 8 | Clay wire, plastic wrap | Allow the clay hummingbird to dry slightly by wrapping it in plastic wrap and leaving it for a few hours or overnight. |
| 9 | Kiln, ceramic glaze (optional) | Once the clay hummingbird is leather-hard, carefully remove the plastic wrap and let the piece dry completely. Then, fire it in a kiln according to the manufacturer's instructions. If desired, apply a ceramic glaze after the first firing and fire again for a second time to achieve a glossy finish. |
9 Steps to Make a Clay Hummingbird
Key Takeaway
Utilizing proper techniques and materials for shaping and detailing clay hummingbirds
Employing various textures and tools to enhance the piece's attractiveness
Importance of following appropriate drying and firing procedures to ensure the clay piece's longevity
Emphasizing proper finishing and painting techniques to create a realistic and visually appealing hummingbird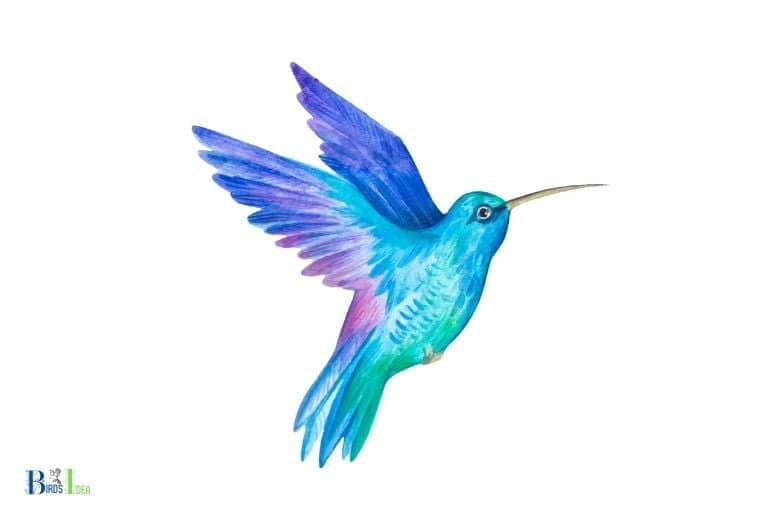 Four Facts About Making Clay Hummingbird
To make a clay hummingbird, first, start by creating and shaping the body, tail, and wings separately from soft, pliable clay or polymer clay (Source: YouTube: How to Sculpt a Hummingbird).
It's essential to use reference images of hummingbirds to ensure a realistic-looking piece, paying close attention to features such as the beak, eyes, and feather details (Source: Ceramic Arts Network: Sculpting Animals – How to Sculpt a Hummingbird).
For adding texture and feather details, use clay sculpting tools such as a needle tool, wire brush tool, or a serrated rib (Source: YouTube: Sculpting a Hummingbird).
To prevent the clay hummingbird from cracking during drying and firing, it is essential to ensure that the parts are evenly joined and that there is enough support, such as using an armature, while sculpting (Source: Ceramic Arts Network: Sculpting Animals – How to Sculpt a Hummingbird).
Materials Needed
Clay modeling is a popular hobby that can transform into a form of art, especially when creating sculptures as beautiful as a hummingbird.
With the right materials, tools, and equipment, making a clay hummingbird can be a cinch. Here are the essential items you need to begin this creative and relaxing activity.
List Of Materials Needed Including Types Of Clay, Tools, And Equipment
To make a clay hummingbird, you need to gather the following materials:
Types Of Clay
Polymer clay – this type of clay is available in different colors, is easy to mold, and hardens when baked in an oven. It is the most commonly used clay to create a hummingbird sculpture.
Air-dry clay – this type of clay is easier to manipulate and gives a more organic and natural look once the sculpture dries. It is the right choice for beginners as it doesn't require an oven.
Tools
Sculpting tools – sculpting tools with various tips and edges make shaping the clay easier. You can use metal, wooden, or plastic sculpting tools, or improvise with household items like a toothbrush or a fork to make patterns and impressions.
Rolling pin – a rolling pin is useful to flatten out the clay and get it to an even thickness.
Clay cutter – this tool is helpful in cutting clay to the desired shapes and sizes.
Sandpaper – sandpaper is essential to smoothen the edges and refine the sculpture's details.
Equipment
Oven (for polymer clay) – as mentioned earlier, polymer clay hardens when baked in an oven. A regular kitchen oven is sufficient for this. Always follow the manufacturer's instructions when baking the clay.
Freezer – you can store both types of clay in the freezer to prevent them from drying out or getting too soft.
You need to collect the right materials, tools, and equipment before starting your clay hummingbird project.
Polymer clay, air-dry clay, sculpting tools, rolling pin, clay cutter, and sandpaper are essential items that you can't do without.
With these items, you're ready to begin creating a beautiful clay hummingbird that will make you fall in love with this art form all over again!
Steps For Making A Clay Hummingbird
Hummingbirds are mesmerizing creatures that have captured people's imaginations for centuries. If you're looking to get creative and want to make one yourself, why not try making a clay hummingbird?
With some clay and patience, you can make something beautiful that you'll cherish for years to come.
Here are the steps for making a clay hummingbird with detailed explanations and visuals:
Step-By-Step Instructions For Making A Clay Hummingbird
To make your very own clay hummingbird, follow these steps:
Gather materials: You will need clay, sculpting tools, wire, pliers, sandpaper, and paint.
Create a base: Shape the clay into a rough body shape and use wire to create a structure for the wings and tail. Make sure the base is stable and able to support the weight of the finished bird.
Add details: Use your sculpting tool to create details on the body, such as feathers and markings, and to shape the beak. It's important to take your time and work carefully to create the right look.
Sculpt the wings: Shape the wings around the wire structure and attach them to the body. Be sure to smooth out any rough edges and make sure the wings are symmetrical.
Shape the tail: Using the wire, create a structure for the tail and cover it with clay. Shape the tail as desired and attach it to the body.
Let it dry: Allow the clay to dry according to the manufacturer's instructions. This can take several hours or even days, depending on the type of clay used.
Sand and paint: Once the clay is dry, use sandpaper to smooth out any rough spots or imperfections. Then, paint your hummingbird with the colors of your choice.
Enjoy! Display your beautiful creation in a prominent location where you and others can admire it.
Tips For Making A Clay Hummingbird
Here are a few extra tips to help you make the most of your clay hummingbird crafting experience:
Choose a high-quality clay that's appropriate for the type of project you're doing.
Consider practicing on a smaller project or with some extra clay before starting on your hummingbird.
Take your time and don't rush the process. Creating a beautiful hummingbird can be a lot of work, but it's worth it.
Don't be afraid to get creative with your design. While hummingbirds have certain characteristics that are recognizable, you can add your own personal touches to make your bird truly unique.
Crafting a clay hummingbird is a fun and rewarding project that anyone can do with a little bit of effort and patience. With this guide, you'll be well on your way to creating a beautiful piece of art that you'll treasure for years to come.
Tips For Perfecting The Design
Clay hummingbirds make beautiful and unique crafts that can also be an excellent hobby.
Whether you are new to sculpting or have been doing it for a while, these tips for perfecting the design of your clay hummingbird will help give it a realistic look and feel, as well as achieve optimal color tones.
So, let's dive in!
Best Practices For Sculpting And Shaping The Hummingbird To Give It A Realistic Look And Feel
When creating a clay hummingbird, it is essential to follow best practices to achieve a realistic look and feel.
Here are some points to keep in mind:
Start with an armature: Using an armature will help give your hummingbird shape and stability while sculpting. You can either make one with wires or use a pre-made one.
Observe the bird: It is always a good idea to study pictures or videos of hummingbirds to get an idea of their anatomy, posture, and movement. It will help you with the clay placement and details such as the feet or wings positions.
Focus on details: The beauty of a hummingbird lies in its small details, such as the feather patterns or the beak shape. Pay close attention to these details while sculpting for a more realistic look and feel.
Don't rush it: Sculpting takes time, and it is essential to be patient with the process. Take breaks and come back to it with fresh eyes to spot any mistakes or areas that require more detail.
Tips For Achieving Optimal Color Tones
The way you paint your clay hummingbird will also play a crucial role in its overall appearance.
Here are some tips to consider:
Mix colors to create new tones: You can mix different colors together to create new and unique tones for your hummingbird. Experiment with different combinations to find a color that matches your vision.
Use thin layers of paint: Applying thin layers of paint allows the colors to dry evenly and gives it a more natural look. It also helps to avoid any paint clumps or heavy spots on the clay.
Choose the right brush: Depending on the section you are painting, you want to choose a brush with the appropriate size. Using a small brush for detailed parts such as the eyes or beak, and a bigger one for broader areas such as the wings.
Add washes: You can also add a layer of wash over the colored parts to make them look more realistic. Mix some of the same paint tones with water, and lightly brush over the area for a more natural effect.
By following these tips, you can create a beautiful and realistic clay hummingbird that you can be proud of.
Happy sculpting!
Displaying Your Hummingbird
One of the most rewarding feelings is finally shaping that piece of clay into a beautiful hummingbird. Not only can it add a unique touch of nature to any room, but it can also make a lovely gift for a loved one.
After putting in all the effort, it is essential to display your finished hummingbird in the best possible way. Here are some tips for displaying your finished hummingbird in all its glory:
Tips For Displaying Your Finished Hummingbird
Place your finished hummingbird on a mantle, bookshelf, or windowsill to capture the sunlight and highlight its details.
For a more artistic touch, consider framing the hummingbird in a deep shadow box frame. This will allow you to showcase the hummingbird while still protecting it from damage.
Use a clear acrylic or glass display case to emphasize the unique features of your clay hummingbird.
For a more natural look, place your hummingbird in a nest or perch on a wire tree. This will give the illusion of the bird being in its natural environment.
Ideas For Incorporating Your Clay Hummingbird Into Home Decor
Now that you have a beautiful clay hummingbird, why not use it as a piece of home decor?
Here are some ideas on how to incorporate your clay hummingbird into your home:
Place it on a shelf alongside potted plants to bring life to your home.
Attach the hummingbird to a rustic wooden board and hang it on the wall.
Add your hummingbird to a floral wreath for a touch of nature to your front door.
String your hummingbird onto a plant hanger to create a unique hanging decoration.
Incorporate your hummingbird into your centerpiece to add a whimsical touch to your table setting.
With these tips and ideas, you can now showcase your beautiful clay hummingbird with confidence and creativity. Capture the beauty of nature in your home with a unique masterpiece that you created yourself.
FAQ On Clay Hummingbird
What Kind Of Clay Is Best For Making A Hummingbird?
Polymer clay is the best option because it is easy to work with and holds details well.
How Do I Shape The Clay Into A Hummingbird Shape?
Start by forming the basic body shape, then add details such as wings and tail feathers.
What Tools Do I Need To Make A Clay Hummingbird?
You will need sculpting tools, a rolling pin, wire, and a cutter to make your hummingbird.
How Long Does It Take To Make A Clay Hummingbird?
Depending on your level of experience, it may take several hours or over a day.
How Do I Paint My Clay Hummingbird?
Paint your hummingbird with acrylic paints or use colored polymer clay to add the finishing touches.
Conclusion
Creating a clay hummingbird may seem like a daunting task at first, but with practice and patience, anyone can master the art of clay crafting.
The process not only provides a fun and relaxing hobby but also offers a wholesome activity for friends and family to enjoy.
Remember to have all the necessary materials and tools before starting on the project so that everything goes smoothly.
Take time to carefully mold and shape the bird to ensure that it turns out beautifully. Experiment with different colors and designs to personalize the hummingbird to your liking.
Overall, making a clay hummingbird is a delightful and rewarding experience. With the simple steps outlined in this guide, anyone can successfully create their own unique clay hummingbird.
So, gather your materials and tools, let your creativity flow, and enjoy the process of making your own stunning clay hummingbird!