How to Make a Hummingbird Shaped Cake: More Steps!
To make a hummingbird-shaped cake, you need to bake a cake, cut it into the desired shape, prepare frosting, and decorate the cake with various edible elements to resemble a hummingbird.
A hummingbird-shaped cake is an impressive centerpiece for any special occasion, such as birthdays, baby showers, or garden parties.
It starts with baking a cake of your choice, cutting it into a hummingbird shape, and then using frosting and decorations to bring the bird to life. The process requires some creativity, basic cake decorating skills, and patience to achieve the desired result.
Choosing a cake flavor and recipe that suits your taste and occasion
Cutting the baked cake into a hummingbird shape using a template or freehand
Preparing your desired frosting, such as buttercream or cream cheese frosting
Decorating the cake using various techniques and edible elements to resemble a hummingbird
Choose a cake flavor that represents the tropical and sweet nature of a hummingbird, such as a pineapple or coconut cake. You can also stick to more traditional flavors like vanilla or chocolate.
After baking the cake, allow it to cool before cutting it into a hummingbird shape using a template or by doing it freehand. Next, prepare the frosting and use a piping bag to apply it to the cake, mimicking feathers and other details of the bird.
Finally, decorate the cake with edible elements such as fondant, food coloring, and edible glitter to create a realistic and vibrant hummingbird-shaped cake that's sure to impress your guests.
9 Step-by-Step Guide to Making a Hummingbird Shaped Cake
| | | |
| --- | --- | --- |
| Step | Ingredients | Instructions |
| 1 | Cake batter | Prepare a cake batter of your choice, either from scratch or using a boxed mix. |
| 2 | Food coloring | Divide the cake batter into separate bowls and add food coloring to each, creating the desired colors for your hummingbird cake. |
| 3 | Hummingbird-shaped cake pan | Grease and flour a hummingbird-shaped cake pan, making sure to cover all the details of the design. |
| 4 | Fill the cake pan | Carefully fill the hummingbird-shaped cake pan with the colored cake batter, using a spoon to add each color in the desired location for the hummingbird's pattern. |
| 5 | Bake the cake | Bake the cake according to the instructions for the cake batter you used, usually around 350°F (175°C) for 25-35 minutes or until a toothpick inserted in the center comes out clean. |
| 6 | Cool the cake | Allow the cake to cool in the pan for at least 10-15 minutes before carefully removing it from the pan and transferring it to a cooling rack to finish cooling. |
| 7 | Frosting | Prepare a batch of frosting or use store-bought frosting to cover the entire cake in a thin layer, known as a crumb coat. |
| 8 | Decorate the cake | Use colored frosting and piping tools to decorate the hummingbird cake, adding details such as feathers, eyes, and a beak to make the hummingbird design come to life. |
| 9 | Serving | Once the cake has been decorated, cut it into serving-sized pieces and enjoy your hummingbird-shaped cake with family and friends. |
9 Step-by-Step Guide to Making a Hummingbird Shaped Cake
Key Takeaway
Hummingbird cake is a popular Southern dessert with banana, pineapple, and pecan flavors.
Creating a hummingbird-shaped cake requires careful planning for the shape and decorations.
To get the best hummingbird structure, making use of cake cutters, stencils, or templates is essential.
Bake and layer the cake before adding frosting and decorations to bring the hummingbird to life.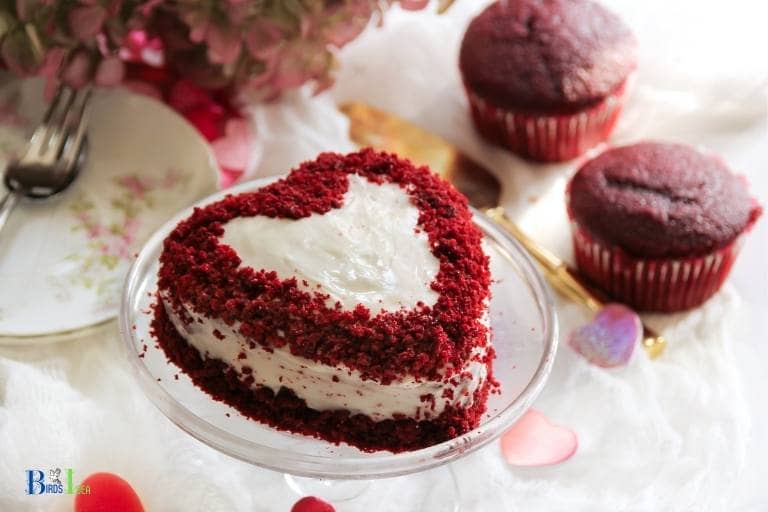 Five Facts About: Making a Hummingbird Shaped Cake
Hummingbird cake was first introduced in the United States in 1978 by Southern Living magazine (Source: Southern Living).
The cake's name is said to be derived from the fact that its flavors are "sweet enough to attract hummingbirds" (Source: Taste of Home).
Key ingredients for this cake include ripe bananas, crushed pineapple, and chopped pecans (Source: Southern Living).
Common decorative elements for shaping a hummingbird cake include using fruit slices, edible flowers, or colored frostings to create the bird's beak, plumage, and tail (Source: Cake Decorist).
Hummingbird-shaped cakes can be made for various occasions including birthdays, parties, and themed events celebrating nature and wildlife (Source: Wikibooks).
Why Hummingbird Shaped Cake?
Discuss The Significance Of Hummingbird Shape.
The hummingbird shape is a unique and eye-catching design that makes any cake stand out. Hummingbirds are often associated with good luck, joy, and happiness.
This shape is perfect for special occasions such as birthday parties, anniversaries, and weddings. For many, the hummingbird symbolizes endurance, flexibility, and the ability to overcome adversity.
Therefore, it's no surprise that people love incorporating this shape into their celebration cakes.
Explain The Popularity Of This Cake Shape.
The popularity of a hummingbird shape cake can be attributed to several reasons:
Unique and eye-catching design:
The hummingbird shape is visually appealing, and it can quickly grab the attention of guests at a party or event.
Symbolism:
As mentioned earlier, the hummingbird is often associated with positive qualities such as joy, happiness, and good luck. Therefore, many people choose hummingbird-shaped cakes for good luck on special occasions.
Versatility:
Depending on the size, color, and decor, a hummingbird-shaped cake can fit into any celebration, whether formal or informal. It can also be customized to suit any theme or preference.
Fun and playful:
The hummingbird shape adds a touch of humor and playfulness to any celebration. It can be a conversation starter among guests, allowing everyone to have a good time and create unforgettable memories.
Making a hummingbird-shaped cake is a perfect way to add a unique touch to any occasion. It is versatile, full of symbolism, and visually appealing, making it one of the most popular cake shapes around.
Ingredients
Are you looking for a show-stopping dessert that's bound to impress your guests? Look no further than the hummingbird shaped cake! This delightful cake is not only gorgeous to look at but also packed with scrumptious flavors and textures.
From the moist sponge to the creamy frosting and crunchy decorations, every bite of this cake is a treat for the senses.
In this post, we will show you how to make a hummingbird shaped cake and ensure it looks as good as it tastes. Let's start with the key ingredients required for making this beauty.
List The Key Ingredients Required For Making A Hummingbird Shaped Cake.
To make this cake, you will need to gather the following ingredients in advance:
2 cups all-purpose flour
2 tsp baking powder
1 tsp baking soda
½ tsp salt
2 cups granulated sugar
3 eggs
1 cup vegetable oil
2 tsp vanilla extract
1 cup mashed bananas
1 cup crushed pineapple, drained
1 cup chopped pecans
With these ingredients at hand, you are now ready to move to the next step.
Why These Ingredients?
Baking a hummingbird shaped cake requires a specific set of ingredients that contribute to its unique flavor and texture. It's essential to understand the role of each ingredient before proceeding to bake a delicious hummingbird cake.
Here, we will explain the importance of each ingredient and how they contribute to the cake's flavor and texture.
All-Purpose Flour
All-purpose flour is the base ingredient of any cake recipe. It provides the structure and strength required for the cake's proper texture.
However, using all-purpose flour alone tends to make the cake dense and dry. Therefore, the need for other ingredients such as baking powder and baking soda arises.
Baking Powder
Baking powder helps to leaven the cake, making it light and fluffy. It works by producing small air pockets in the batter, which causes the cake to rise.
Baking Soda
Baking soda is another leavening agent that helps to make the cake rise. When combined with an acidic ingredient such as buttermilk or vinegar, baking soda creates carbon dioxide gas bubbles that help the cake rise.
Salt
Salt is an essential ingredient that cannot be ignored when baking any cake. It helps to enhance the flavor of the cake by moderating the sweetness. Avoid using too much or too little salt in your recipe.
Cinnamon
Cinnamon is a spice that contributes to the famous hummingbird cake flavor. It adds a warm, spicy taste to the cake, giving it a unique taste and aroma.
Vanilla Extract
Vanilla extract is a vital ingredient that gives the cake a rich, flavorful taste. It is an extract of vanilla beans that enhances the cake's sweetness without adding more sugar. Be sure to purchase pure vanilla extract for the best flavor.
Crushed Pineapple
Crushed pineapple is the star ingredient that gives the hummingbird cake its unique taste and texture. One of its essential roles in the recipe is to make the cake moist and tender. Additionally, it contributes to the cake's sweetness and fruity flavor.
Mashed Bananas
Mashed bananas are another ingredient that contributes to the cake's texture and sweetness. They also work with the baking soda to leaven the cake, making it fluffy and light.
Chopped Pecans
Pecans provide an excellent crunch and nutty flavor to the hummingbird cake. They are typically folded into the cake batter before baking.
Cream Cheese
Cream cheese is an ingredient necessary for the luscious cream cheese frosting, also known as the hummingbird cake frosting. It provides the frosting with a tangy and creamy texture.
Knowing the role of each ingredient and how they contribute to the cake's texture and flavor is the first step to baking a perfect hummingbird cake. Be sure to follow the recipe guidelines closely and use the correct measurements for each ingredient.
Preparation
Cake decorating can be intimidating, but with carefully chosen steps and tips, you can achieve any design you want. If you're looking for a creative challenge, why not attempt to make a hummingbird-shaped cake?
It's a whimsical and unique design that's sure to impress your guests.
Here are the key points to keep in mind when you're preparing to make your own hummingbird cake.
Gather Your Materials
Before you start baking, make sure you have everything you need on hand to create your hummingbird cake.
Here's what you'll need:
A hummingbird cake recipe
Round cake pans in two different sizes
Buttercream frosting
Food coloring (in green, yellow, and brown)
Piping bags
Decorating tips (in different sizes and shapes)
Fondant (in various colors)
Prepare Your Cake Batter
Once you've gathered your supplies, it's time to make your cake batter. Follow the recipe instructions carefully, and divide the batter into two separate bowls.
Add green food coloring to one bowl, and brown food coloring to the other. This will create the colors you need for the hummingbird's body and wings.
Bake Your Cakes
Next, you'll need to bake your cakes. Use the larger cake pan for the green batter, and the smaller cake pan for the brown batter.
Bake both cakes according to the recipe instructions, and allow them to cool completely before moving on to the next step.
Assemble Your Cake
Once your cakes have cooled down, it's time to assemble them. Place the green cake on a cake board, and use buttercream frosting to secure it in place.
Then, use frosting to attach the smaller brown cake on top of the green cake, creating the hummingbird's head.
Decorate Your Cake
With the assembly complete, it's time to decorate your hummingbird cake. Use yellow buttercream frosting to create the beak, and add details on the wings and body with different decorating tips.
Then, use fondant to create the feet and eyes of the hummingbird.
Don't forget to add some green leaves and flowers around the base of the cake to complete the look.
Voila! Your hummingbird-shaped cake is complete. With some patience and a bit of creativity, you can create a truly unique and eye-catching dessert that's sure to be a hit at any gathering.
Tips For A Perfect Hummingbird Shaped Cake
Tips For Success During The Baking Process
Baking a hummingbird shaped cake requires attention to detail and careful preparation.
Here are a few tips for success during the baking process:
Measure all ingredients accurately. Baking is a science, and even minor discrepancies in measurements can impact the final outcome of your cake.
Use room temperature ingredients. This ensures that your batter will mix together more smoothly and evenly.
Be sure to mix your dry ingredients together before adding them to the wet ingredients. This helps to distribute the ingredients evenly and ensures your cake will rise evenly.
When adding your wet ingredients, don't overmix the batter. Mix the ingredients together until just combined to avoid overworking the batter and potentially resulting in a denser cake.
Keep an eye on the cake while it's in the oven to prevent overbaking. A few minutes can make all the difference between a moist and perfectly baked cake and a dry, overcooked cake.
Common Mistakes To Avoid
To ensure success when baking your hummingbird shaped cake, it's important to avoid common mistakes.
Here are a few mistakes to steer clear of:
Overmixing the batter. As mentioned above, be sure to mix the ingredients until just combined. Overmixing can result in a denser cake.
Overbaking the cake. It's important to keep an eye on the cake while it's in the oven and to check it frequently. Overbaking can result in a dry, tough cake.
Not preparing the pan properly. Make sure to grease and flour your cake pan adequately to avoid sticking and ensure an easy release.
Using cold ingredients. Make sure all your ingredients are at room temperature before you begin mixing the batter. Cold ingredients can cause the batter to separate or not mix together well.
Not following the recipe exactly. While it's tempting to make substitutions or variations to a recipe, baking is a science and requires precise measurements and instructions to ensure the final outcome is perfect. Always follow the recipe exactly as written.
Decorating
A hummingbird shaped cake:
Hummingbird shaped cake is delicious and looks amazing. It may look challenging to decorate, but it's much easier than you think.
If you follow the instructed steps, you can make a stunning hummingbird cake that everyone will love.
Outline The Steps For Decorating The Hummingbird Shaped Cake.
Decorating a hummingbird shaped cake will be an enjoyable experience if you follow these easy steps.
Step 1: Frosting
The frosting is the base of the decoration, which adds a delectable layer to the cake. Use a cream cheese frosting to give the hummingbird cake a mouth-watering taste.
Step 2: Shape
Give the cake a natural hummingbird shape by cutting the cake appropriately. Cut an oval shape in the center of the round cake using a cake carving knife. Create a smaller circle at the bottom of the oval shape, which will act as the bird's head.
Step 3: Color
Add colors to the frosting to create a vibrant hummingbird cake. Use food coloring to make the icing in bright colors of green, yellow, and red colors. Use a piping bag with a narrow nozzle to create beautiful patterns in some areas.
Step 4: Decorate
Finalize the decoration of the cake by adding some edible features to the body of the hummingbird. These features include wings, a beak, and a tail. Use fondant or gum paste to make the wings by cutting out distinct shapes.
Roll out gum paste to create the beak and tail, attach it with the help of frosting and toothpicks.
By following these steps, creating a hummingbird-shaped cake will be a piece of cake. Be creative and try decorating with your unique style to enhance the overall look.
Additional Decorative Ideas
Provide Inspiration And Suggestions For Alternate Decorations
Making a hummingbird-shaped cake may sound challenging, but there are endless ways to decorate it to suit different occasions. You can use different colors, frosting, and edible decorations to customize your cake and make it stand out.
Here are some inspirational ideas and alternate decorations to consider for your hummingbird-shaped cake:
Spring-inspired decoration:
Use pastel-colored frosting and edible flowers to create a spring-inspired hummingbird cake. You can also add a butterfly made of fondant or edible glitter for an extra touch.
Birthday-themed decoration:
Use bright-colored frosting, candles, and edible glitter to create a birthday-themed hummingbird cake. You can also add a banner or a personalized message to the cake using fondant or edible ink.
Wedding-themed decoration:
Use white or cream-colored frosting to create a wedding-themed hummingbird cake. You can add white edible flowers, pearls, or silver or gold edible glitter to the cake to give it a luxurious look.
Beach-themed decoration:
Use blue and green-colored frosting to create ocean waves and add edible sea creatures like fish, starfish, or seashells to the cake. You can also add edible sand made of crushed graham crackers or cookies to the base of the cake.
Customizing your hummingbird-shaped cake not only adds a personal touch but also allows you to create a cake that resonates with the event or occasion. Don't be afraid to experiment with different colors and edible decorations to make your cake truly unique.
FAQ On How To Make A Hummingbird Shaped Cake
Can I Use Any Cake Recipe For A Hummingbird Cake?
Yes, you can use any cake recipe as long as you shape it into a hummingbird form.
What Type Of Frosting Should I Use For A Hummingbird Cake?
Cream cheese frosting pairs perfectly with a hummingbird cake.
How Do I Shape My Cake Into A Hummingbird?
Cut the cake into the shape of a hummingbird using a stencil or freehand method.
Do I Need Any Special Equipment To Make A Hummingbird Cake?
No, just basic baking tools like cake pans, icing bags, and a stencil or drawing of a hummingbird.
How Can I Make The Colors On My Hummingbird Cake Pop?
Using food coloring gels will produce bold, vibrant colors on your cake.
Conclusion
Creating a hummingbird-shaped cake can be a fun and rewarding experience for bakers of all levels. With a little bit of patience and practice, you can create a gorgeous and delicious cake that resembles one of nature's most fascinating creatures.
Remember to start with a sturdy base, use the right tools and ingredients, and take your time as you build your cake. Whether you're making a cake for a special occasion or just for fun, the tips and techniques outlined in this guide can help you achieve a stunning result.
And remember, don't be afraid to put your own unique spin on your hummingbird cake – the possibilities are endless! So go ahead and bring a little bit of nature into your baking repertoire with a beautiful and delicious hummingbird cake.